Wiz Khalifa, Juicy J, Ty Dolla $ign - Shell Shocked (Single) ft. Kill The Noise & Madsonik
Posted 7/27/14 - 8:00 PM ET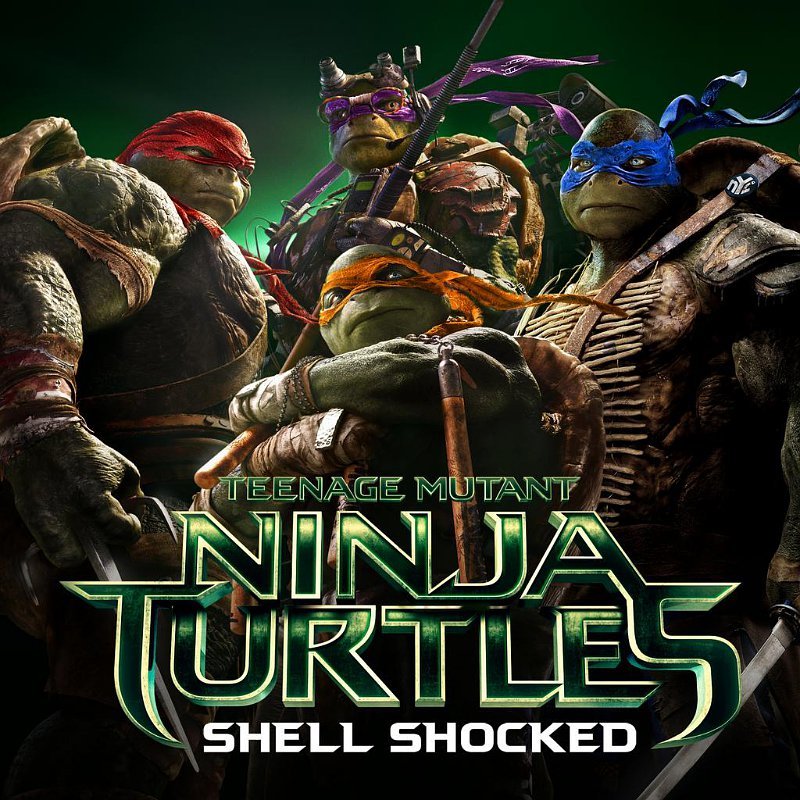 EDM and Hip-Hop aren't usually genres reviewed at TLR, but considering this is the first single off the soundtrack to the remake of Teenage Mutant Ninja Turtles, and myself being a die hard fan of the TMNT despite my mixed feelings on what I've seen of the new one so far, it's fitting to review it. Took a few listen to grow on me, but in all honesty, this song fits so much of the personality of the new TMNT, from what I've seen in trailers and read in interviews; as well as the sprawling mythos around the many, many incarnations of the Ninja Turtles that my rock centered brain took it in stride and listened to the lyrics closely. Admittedly some things in the lyrics don't fit perfectly with the Turtles, at least older versions (the original grim and gritty 80's comics are my personal favorite); but more of the lyrics are a perfect fit than not. Take into account that Wiz Khalifa is a self proclaimed TMNT fanboy, note the Donatello tattoo on one of his calves next time you see him on TV or in concert, and it was inevitable that the vibe of this song would be mostly dead on.
Also happy that this track is heavily influenced by old school hip-hop moreso than the trends I've been hearing since 1997. More attention is paid to the beats and hooks blending with the vocals than posturing and selling the Gangsta image, heavy beats worth dancing to as well. After this track I'm looking forward to the rest of the soundtrack for the new Teenage Mutant Ninja Turtles, jury is still out on the movie itself, but I'm hopeful the soundtrack will keep kicking shell... too derivative... how about: I hope it's a shell of a good hit... too cliche... alright, sorry, I'll stop with the Mikey and Donnie bit at the end of the penultimate fight scene with the Foot from the original live action TMNT. It's a classic and I've probably watched it about 500 times through my childhood, teens, and adulthood.
"Shell Shocked" gets a solid 4 out of 5.