Nine Vespers - True Story
Posted 3/2/15 - 9:28 AM ET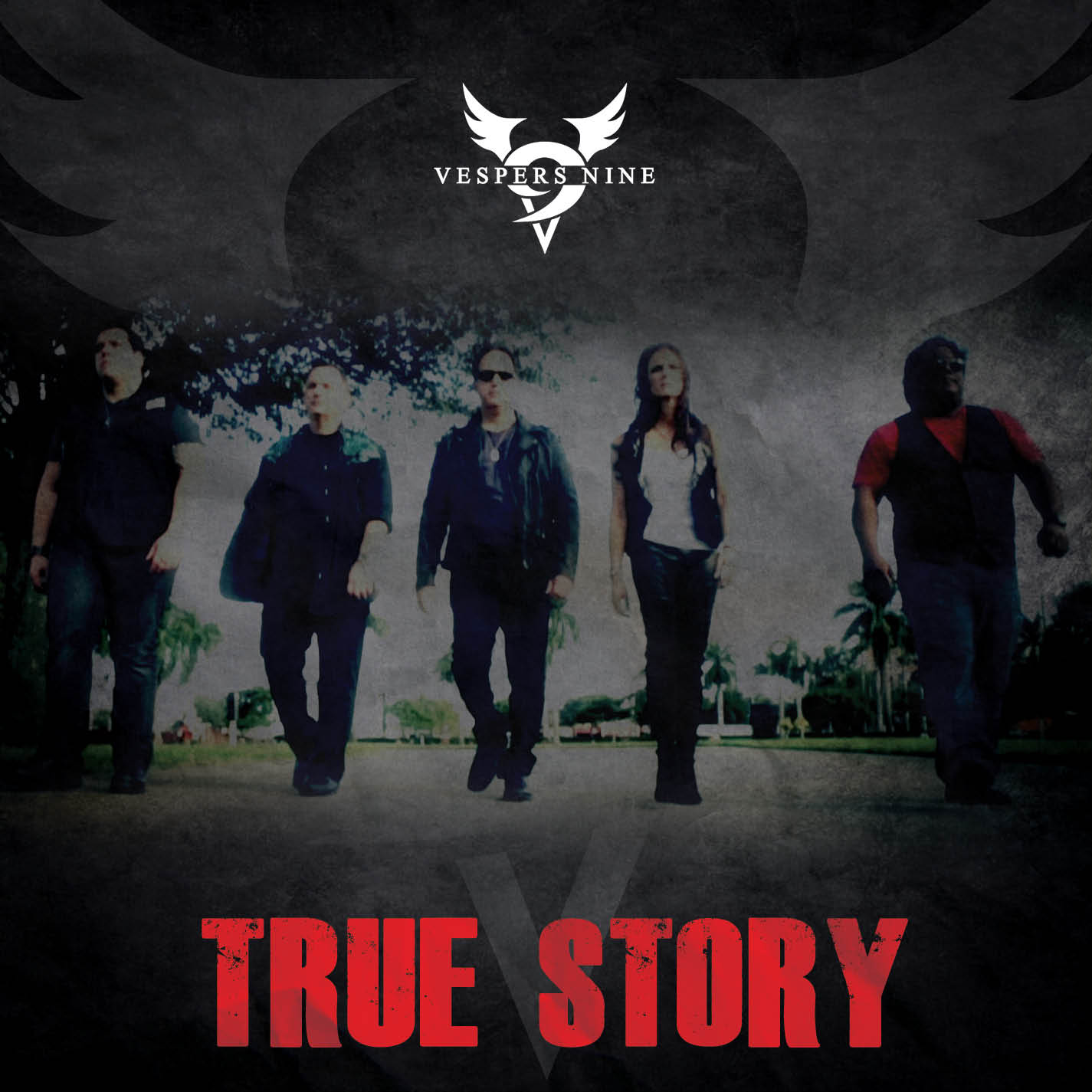 Vespers Nine delivers a decent mix of hard rock, energetic rock, and ballads. The ten song album does dive into the ballad side of the pool pretty heavy, complete with a better than the original cover of Mister Mister's "Broken Wings", though even their ballads retain an energy and drive in the music not seen in ballads anymore. Instruments and vocals are solid, and for only having formed almost three years ago, the five members have crafted a team sound that leads listeners to think they have been together for much longer. Something to be admired where more and more bands that have been together for a decade or more perpetually sound like they got together a week ago, even with the current state of the music business apathy is something that should be courted. Vespers Nine presents a unified sound that shows how hard they practice and hone their skill as a unit.
Pacing has good flow and doesn't lag, even with the slower ballads. The Florida based band has brought an album that is rock and roll, pure, simple, and unabashed in its tight sound, sweet riffs, and tasty hooks.
Mystery

Never Enough

Forever Yours

Walk With Me

Broken Wings

Waiting For You

True Story

Alone With You

Remember My Name

Heart Wide Open

Choice cuts are "Mystery", "Never Enough", and the title track.
Vespers Nine gets a 4 out of 5 for True Story.
Vespers Nine is George Dosal on Drums, Gricel Dosal on Bass and Vocals, Jesse Rivas on Guitars, James Martinez on Guitars and Vocals, and John Simon on Vocals. For more Vespers Nine visit

http://vespersnine.com

.