twenty one pilots - Heathens (Single)
Alternative/Hip Hop/Electro Pop
Atlantic Record/Warner Bros. Records

Posted 6/24/16 - 11:28 PM ET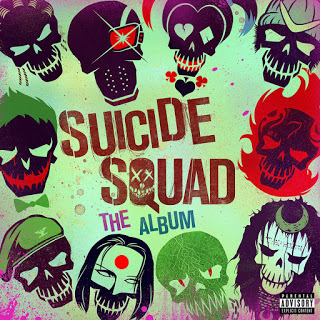 I can honestly say, this is the first song by twenty one pilots that I thoroughly enjoy! Their other songs that I have heard don't speak to me as they do to the band's growing legion of fans, I appreciate the uniqueness of their sound but it has never resonated with me. The change could be brought on by how much this reviewer is looking forward to the release of the Suicide Squad film. Lyrically and musically the duo has captured the feeling of isolation and aggression that metahumans would have, hell, that real world prisoners being reintegrated into society feel. And getting away from the plot of Suicide Squad, the song delivers on the emotions of all that are disenfranchised and isolated for whatever the ever growing mountain of reasons that keep people trapped in the walls built around each of us by a more and more disconnected world despite how small and connected all individuals can be through technology.



Musically speaking, the band has nailed giving the composition a feeling of paranoia and fear on top of the isolation and distrust the lyrics deliver. twenty one pilots delivered on this song in general, but hit a home run for inclusion in the Suicide Squad soundtrack. This one is going in my personal library of music, the whole album might too, we'll see as more singles are released to accompany this and "Sucker For Pain" by Lil Wayne, Wiz Khalifa, and Imagine Dragons, which dropped June 24, and "Purple Lamborghini" by Skrillex and Rick Ross coming on July 1.
twenty one pilots gets a solid 4 out of 5 for "Heathens" off of Suicide Squad: The Album.
Suicide Squad: The Album

will be released on August 5, 2016; same day as the film. twenty one pilots is Tyler Joseph (lead vocals, piano, keyboards, ukulele, synthesizers, bass, guitar, drums, percussion) and Josh Dun (backing vocals, drums, percussion, trumpet). For more from twenty one pilots visit

www.twentyonepilots.com

.