The Venetia Fair - Every Sick, Disgusting Thought We've Got In Our Brain


Rock


Unsigned
Posted 5/22/13 1:20 AM EST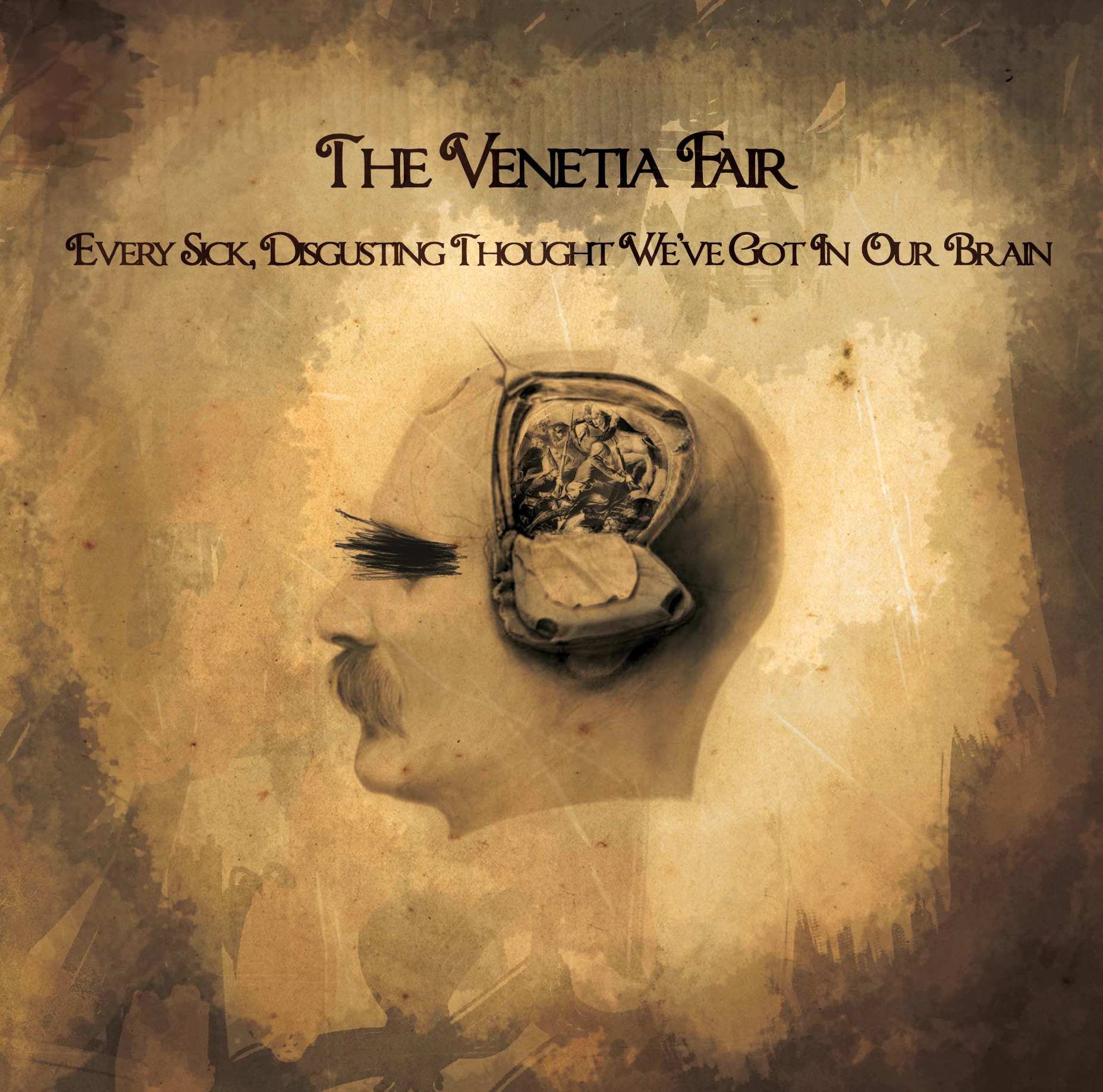 The Venetia Fair's Every Sick, Disgusting Thought We've Got In Our Brain is rock with a cabaret punk feel to a good chunk of the material on the album, while retaining heavier rock hooks and attitude; the album comes off as a mainstream rock answer to steampunk. Not this is a bad thing, some songs are reminiscent of early Panic! At The Disco before we all realized they suck; The Venetia Fair is what the guys from Panic wish they could be.
All of the above said, the album, barring a few more mature songs, is pretty radio friendly and that's not a bad thing since this reviewer can't listen to mainstream radio any more after realizing on a drive home after a show one night that Taylor Swift was the lesser of the evils playing on the six stations that I can get signal for where I live. The Venetia Fair is mainstream enough to not be caustic to listeners that have lost appreciation for actual rock music thanks to the current batch of overproduced, Nickelback wannabe, cookie cutter formula bands that most labels are pumping out by the fistful.
Splicing in other styles and bringing an air of cabaret into their mix doesn't hurt the band's sound at all, it in fact adds to it and helps give The Venetia Fair a unique style that is refreshing in rock. Yes, above I said they have a mainstream friendliness to some of their songs, but this does not dominate the album; when all is said and done it is in fact a subversive facet of the music. A fact that could help them in the long run break through the barrier of crap that most FM pop and rock stations have been playing since rock started to decline in radio and club popularity again around 2008-'09 when the rock revival of ten years officially went down the drain. Instrumentals and vocals are tight and unified in an all out bid for rock n' roll glory. A bid this reviewer thinks they have the talent to pull off if they keep their current drive and keep writing at the level of Every Sick, Disgusting Thought We Have In Our Brain and surpassing it for new plateaus. The songs, several dealing with broken and ended relationships as well as the aftermath of break ups and learning to feel again, strike emotional chords with style; "Only In The Morning" being the one that strikes up old memories in my mind. I look forward to seeing where The Venetia Fair goes from here.
"The Day I Set Them Free"
"We Used To Worship The Moon"
"Pride Alone Won't Put This Fire Out"
"The Dirt Won't Keep Your Secrets"
"Go On, Paint Me A Picture"
"You Never Looked Like This"
"I Could End My Search Tonight"
Choice cuts are "Too Late To Dream", "Only In The Morning", "The Saints Of Gomorrah", and "Puking Platitudes".
The Venetia Fair gets a solid 4 out of 5 for Every Sick, Disgusting Thought In Our Brain.
The Venetia Fair are Benny, Mr. Chark, Mike, Joe Brown, and Chris. For more from The Venetia Fair check out www.thevenetiafair.com.