The Smoking Hearts -

Victory!
Posted 8/18/14 - 12:08 PM ET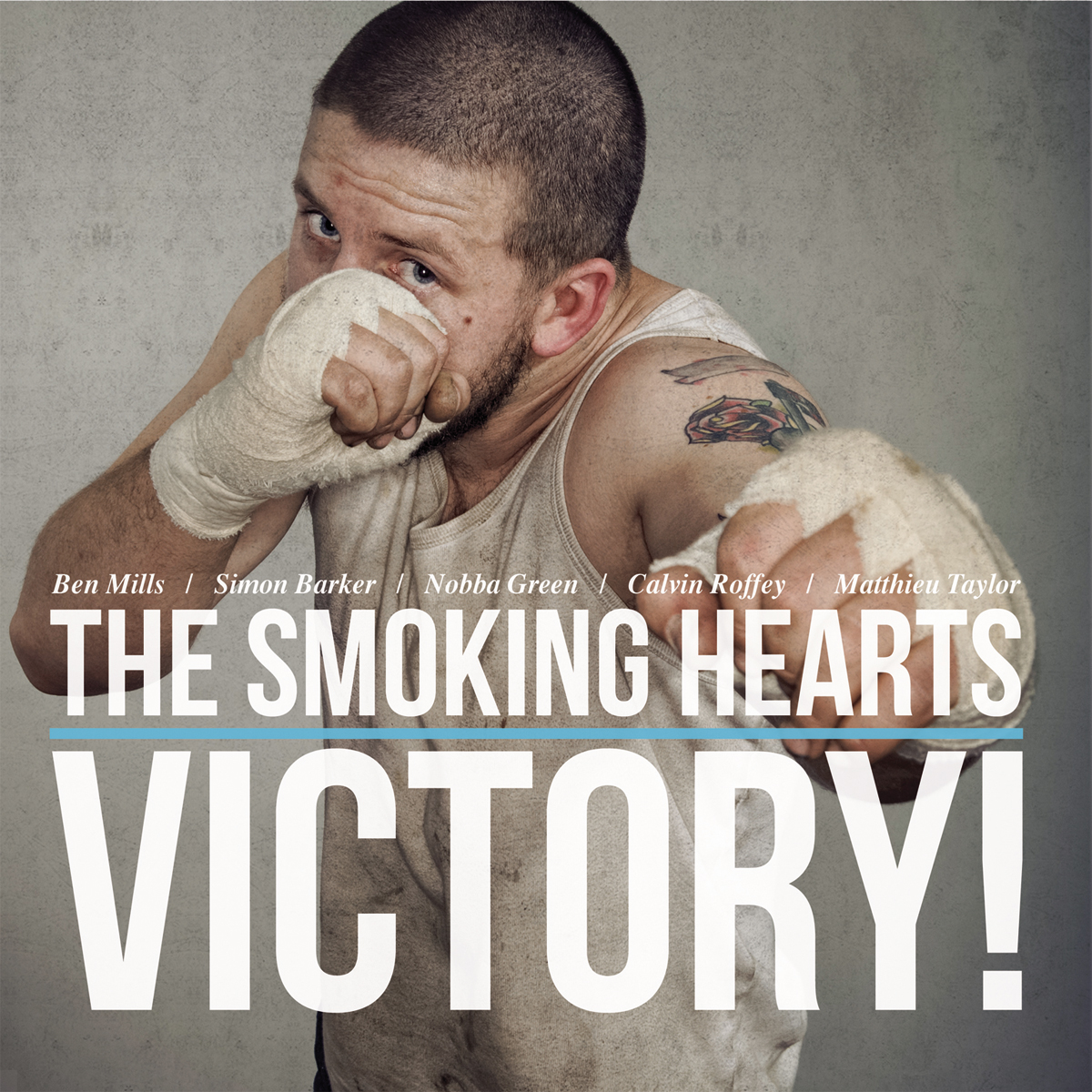 The Smoking Hearts score a victory with Victory! Billing themselves as rock 'n' roll, the band's sound is closer to a mix of metal and hardcore punk, but to hell with splitting hairs over genre; this English band kicks ass! Bullet Tooth has a gem in this quintet of hardcore rockers, tight instruments, powerful vocals that come close to death grunts but never leave the hardcore arena for death metal. Though the vocals almost cross that line on "Off With Your Head", sweet rock hooks and tasty solos also abound throughout the album. There's a lot of adrenaline soaking this album from beginning to end, all this reviewer has to say about that is... oh, yeah. Some pop punk is even brought in sneakily behind harder riffs, the cross pollination of sounds is crafted well and never feels forced; the band brings a feeling of truly organic flow to their writing no matter what path it takes and no matter what elements they fuse together.
The Smoking Hearts is what current American Punk Rock should be instead of the still emo loaded crap fest left over from 2003 that it largely is. Stateside, pop punk has more balls than punk unfortunately, but these five guys from the UK have nailed the power, the attitude and the balls that punk used to have and should have again, dead center on the head. In case you can't tell, I'm liking what I'm hearing.
Not much more to be said, pacing is hard and fast, downright kinetic at times even. The band is a solid unit on this album and I look forward to hearing more from The Smoking Hearts in the future.
Off with Your Head

Benedict

Seatbelts

Blue Nun

Apefight

Stomper

The Natural Disasters

Sinking Ships

Crimes of Passion

Smoke and Mirrors, Baby

Destroy!

Choice cuts are "Benedict", "The Natural Disasters", and "Destroy!".
The Smoking Hearts get a solid 4 out of 5 for Victory!
The Smoking Hearts are Nobba (guitar), Barker (guitar), Calvin (bass), Matty (drums), and Ben (lead vocals). For more from The Smoking Hearts check out

www.smokinghearts.com

.