The Sherman Theater hosts Volbeat
Posted 5/15/13 11:46 PM EST

What other band do you know of that after playing an amazing set, returns to the stage by order of the screaming fans not only to encore with one song but a nearly complete second set? If you've never heard the subtle-Elvis inspired sounds of Volbeat before then I highly recommend you do so after reading this article. However let's start at the beginning.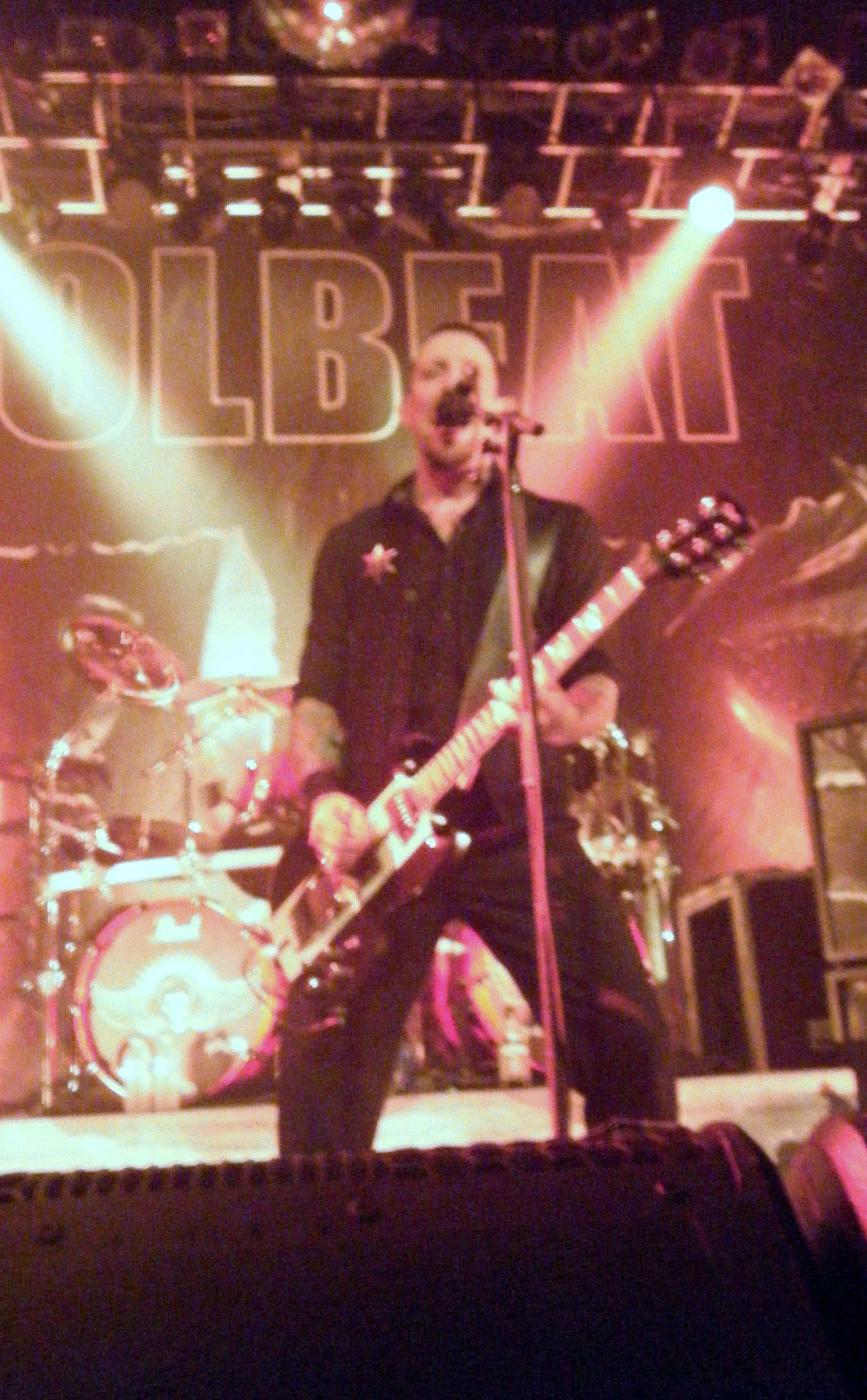 Lead vocalist and rhythm guitarist Michael Poulsen - Photo: Pamela Herbert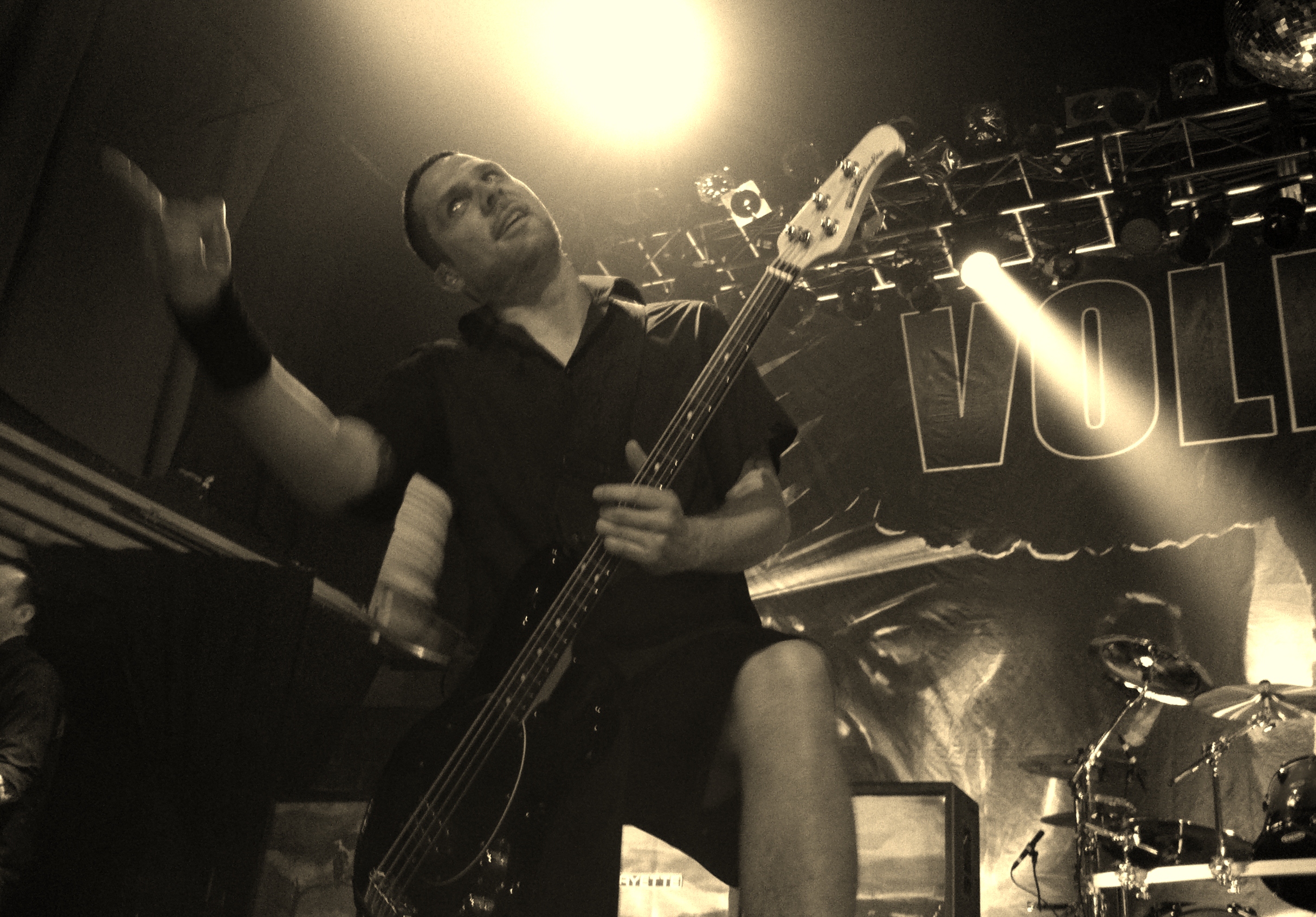 Bassist Anders Kjølholm - Photo: Pamela Herbert

In true rock fashion, they opened with the stage shrouded in darkness only for blinding lights to blaze and illuminate the crowd. Applause roared to almost deafening tones as the band welcomed everyone and thanked them for attending. It's always a nice gesture for artists to do and I believe is why all popular ones have such a strong following. It didn't take long for anybody to join in on singing along, hitting all the right cues to take over the lyrics. Crowd surfing and moshing soon followed suit, with the traditional fight or two as well. Without fail Volbeat encouraged the adrenaline-filled beings to go harder, so they obediently followed.
Songs the band performed included a mix of new songs from their new album, Outlaw Gentlemen & Shady Ladies, and older hits for the band including, in no particular order; "Fallen", "Heaven Nor Hell", "The Hangman's Body Count", "Cape of Our Hero", and many more along some of their well known cover songs.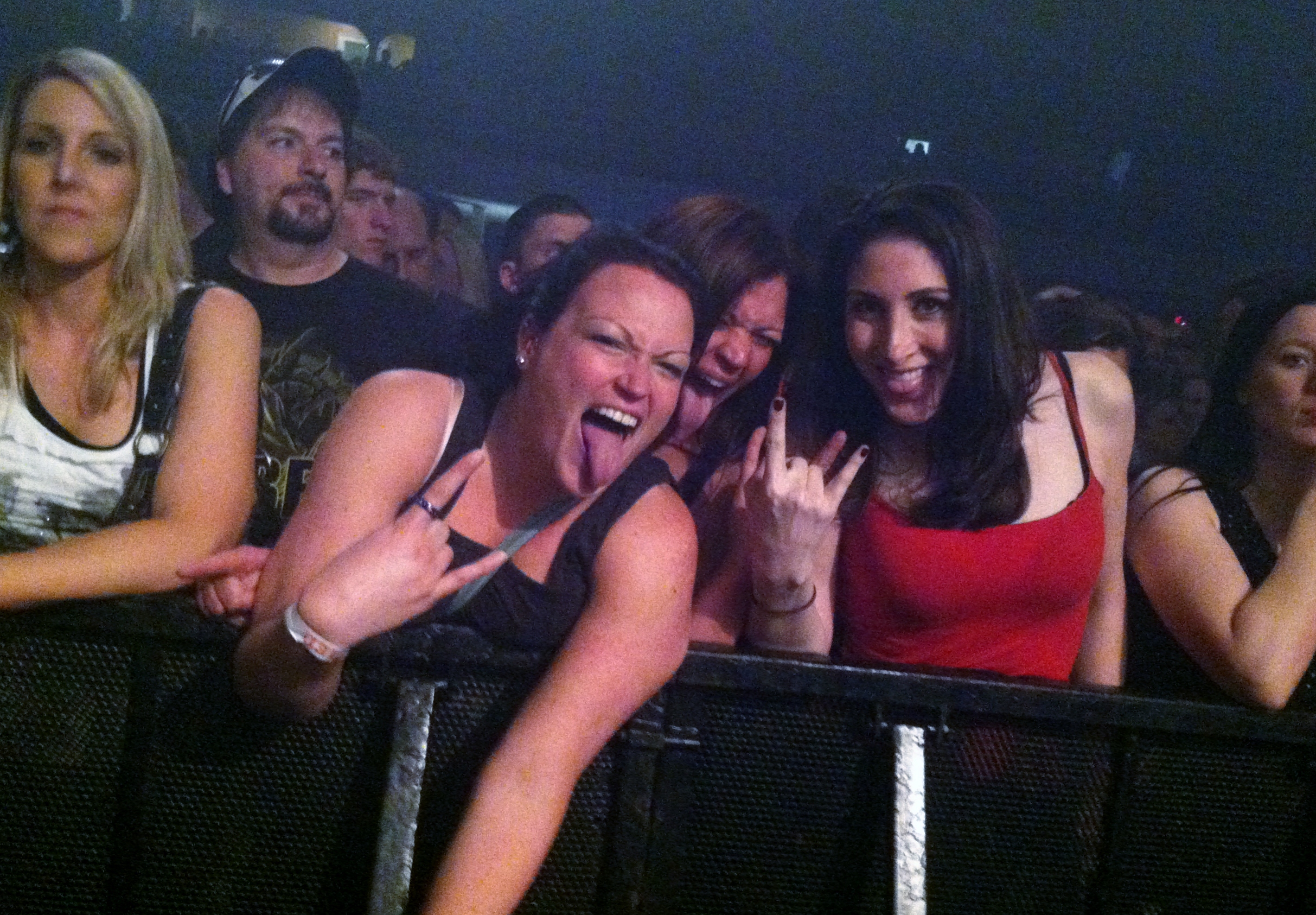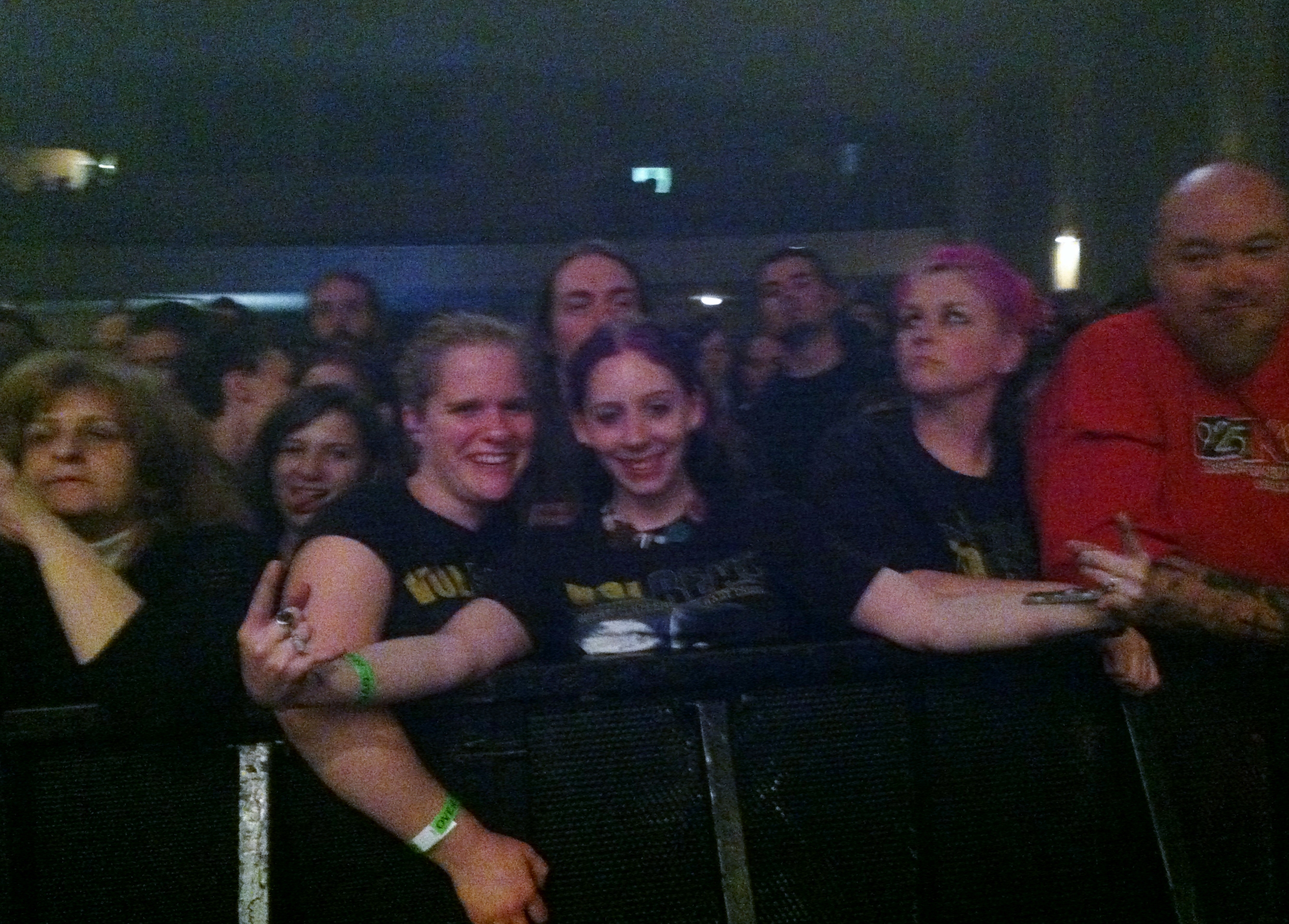 Crowd shots from the photo pit in front of the Sherman's stage - Photos: Pamela Herbert



Things began to die down when it was clear the night was ending, or so we thought. Within minutes of the members walking off stage after their farewell, they returned to their fans and went on to play several more songs for us all. It was a truly memorable evening for everyone, including myself, and it's one I will be adding to my growing concert collection.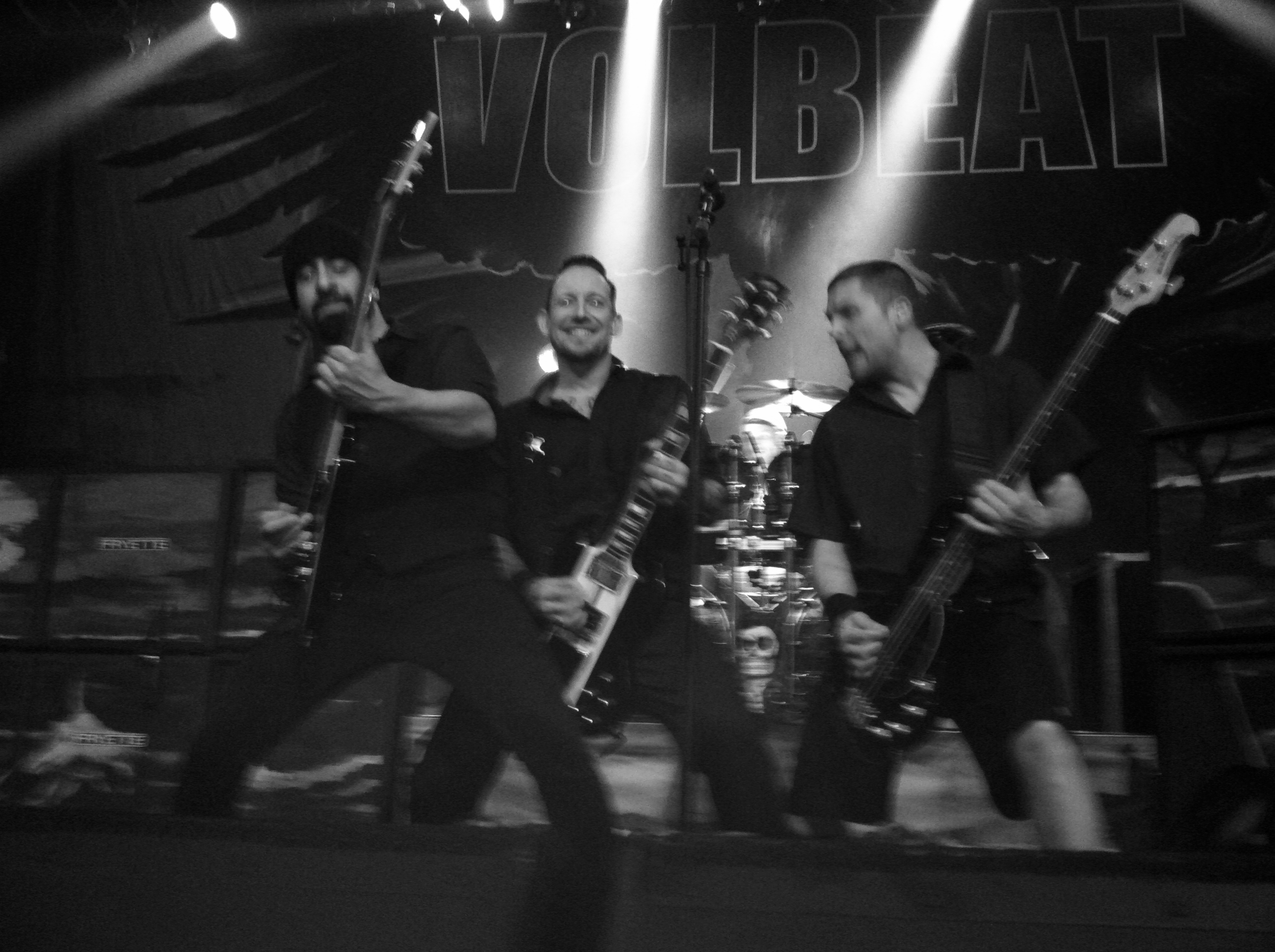 L-R: Rob Caggiano, Michael Poulsen, and Anders Kjølholm - Photo: Pamela Herbert

Volbeat's remaining tour stops in the US for the Spring are:
May 18 - Dysfunctional Family BBQ, Oswego NY
May 19 - Rock On The Range, Columbus OH
For the rest of May, June, July, and most of August the band will be touring in Europe and Asia until August 24:
August 24 - Shadow Hill Ranch Festival, Twin Lakes WIAugust 31 - Convention Arena, Tulsa OKSeptember 3 - Maverick Center, Salt Lake City UTSeptember 4 - The Joint, Las Vegas NVSeptember 6 - KISW Pain in The Grass Festival, Seattle WASeptember 19 - Bayou Music Center, Houston TXSeptember 22 - Tabernacle, Atlanta GASeptember 27 - Tsongas Arena, Lowell MA

September 28 - Brooklyn Waterfront, Brooklyn NY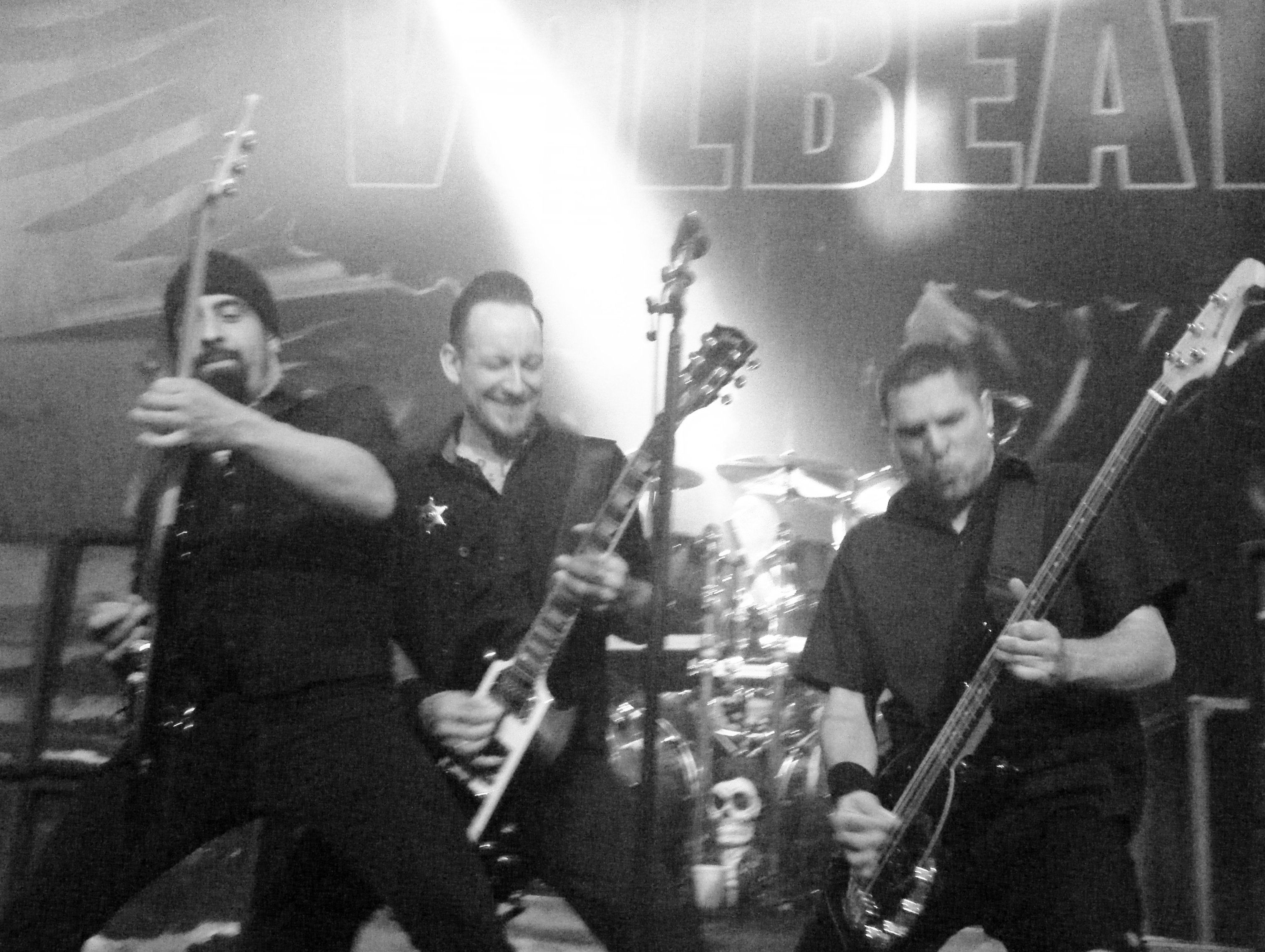 L-R: Rob Caggiano, Michael Poulsen, and Anders Kjølholm - Photo: Pamela Herbert

Volbeat is Michael Poulsen – lead vocals, rhythm guitar; Anders Kjølholm – bass guitar, backing vocals; Jon Larsen – drums, percussion; Rob Caggiano – lead guitar. For more on Volbeat visit their website

www.volbeat.dk

and for more shows coming up at the Sherman Theater in Stroudsburg PA visit

www.shermantheater.com.