Feudale Brothers Band - LP
Hard Rock/Alternative/Blues
Posted 3/31/16 - 4:39 PM ET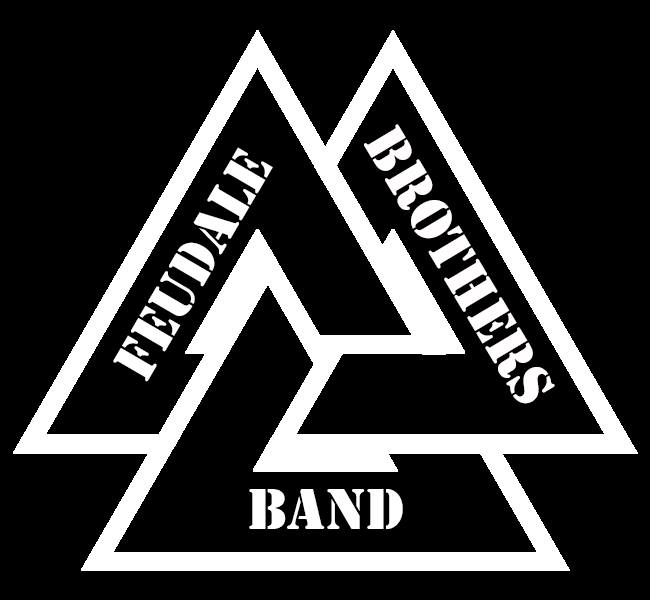 The Feudale Brothers Band, formerly Mystic Haze (longtime TLR readers should remember them both from reviews and on TLR! Radio), have dropped a pretty sweet LP here, ten songs that run the gamut genres while never being tied to down to singular sound. That is a compliment, each song has a hard rock foundation but grows fast from that starting point. Alternative and blues rock also find foundation positions in several songs, once again not in a tied down or concrete fashion; the band continually playing to its strength of chameleonism in blending genres within their sound and making it all their own. The New Jersey based quartet's harder songs catch my ear a little more than their softer songs, but when is that not the case with this reviewer?
The Feudale Brothers Band is very solid in their musicianship, each member is solid in their performance with a clear group confidence in their playing. Compositions are solid as well, each has a touch of garage band lo-fi to their mix and I like that. On the whole, the album's pacing flows very well, some classic punk tone to vibe and flow adding to the mix if genres and genre influence on the band's sound. The guys have definitely evolved not only in instrument and performance skill but also songwriting since their days as Mystic Haze, and I really liked their stuff then. With the right opportunities and a lot of pounding the pavement to further earn their dues, The Feudale Brothers Band could go wherever they want to in the industry; keep an eye and both ears on them!
Green Envy

Nothing to Hide

Walking Away

Gasoline Alley

For Me

Slow Burn

It's Not Easy

Rollin' Smoke

Signs

Ghost

Choice cuts are "Green Envy, "Gasoline Alley", and "It's Not Easy".
The Feudale Brothers Band gets a 4 out of 5 for their self titled LP.
The Feudale Brothers are Bryan Feudale (lead guitar and vox), David Feudale (bass and vox), and Michael Feudale (drums). For More from The Feudale Brothers Band visit

www.feudalebrothersband.com

.