The Connectors - Half Measures (Single)


Rock




Unsigned




Posted 2/8/15 - 11:53 PM ET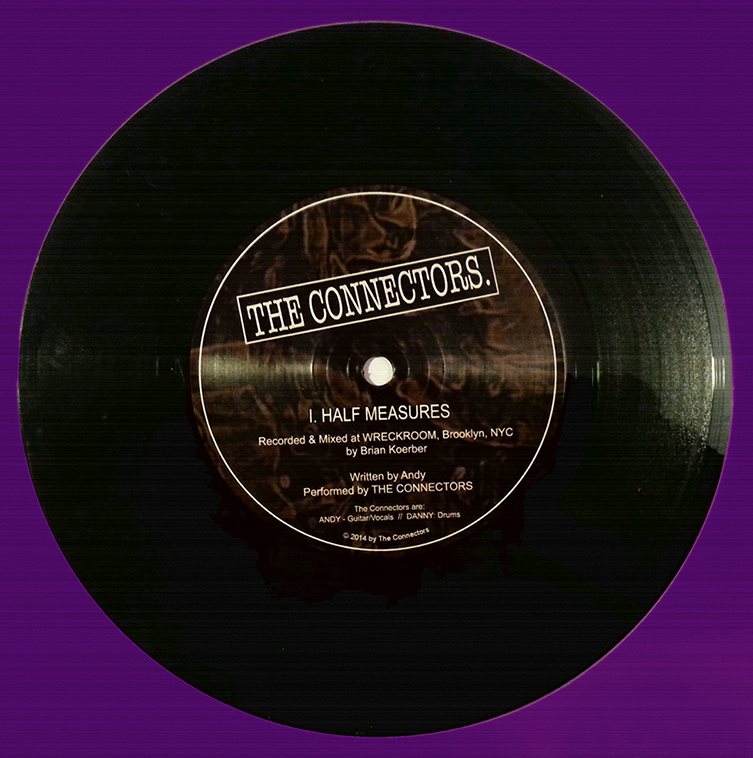 London based, stripped down, punk rock duo The Connectors' garage punk lo-fi single Half Measures recalls old school British punk with a hint of '77 NYC punk attitude for a sweet mix of two distinct punk flavors. The song is nothing but Andy's vocals and scratchy guitar with Danny's simple but powerful two snare, one tom, one bass, and two cymbal rig; Half Measures isn't a driving punk song but there is no denying it's genre. The song has an almost reel-to-reel quality to the sound, which makes it all the better in a landscape of over produced recordings that might as be auto-tuned... if they aren't already anyhow. The Connectors are London minimalist punk rock outfit that the world should be paying attention to, they blended punk and jam band, jam stylings come in with the flowing nature of the guitar and drum arrangements, very well and this reviewer is digging it. Remember the band's name, I'm looking forward to writing about them again in the future and I think there are other publications that will be in agreement once they get a listen.
The Connectors get a solid 4 out of 5 for Half Measures.