The Age of The Universe - Singularity
Alternative/Rock/Space Rock
Posted 10/3/14 - 11:47 PM ET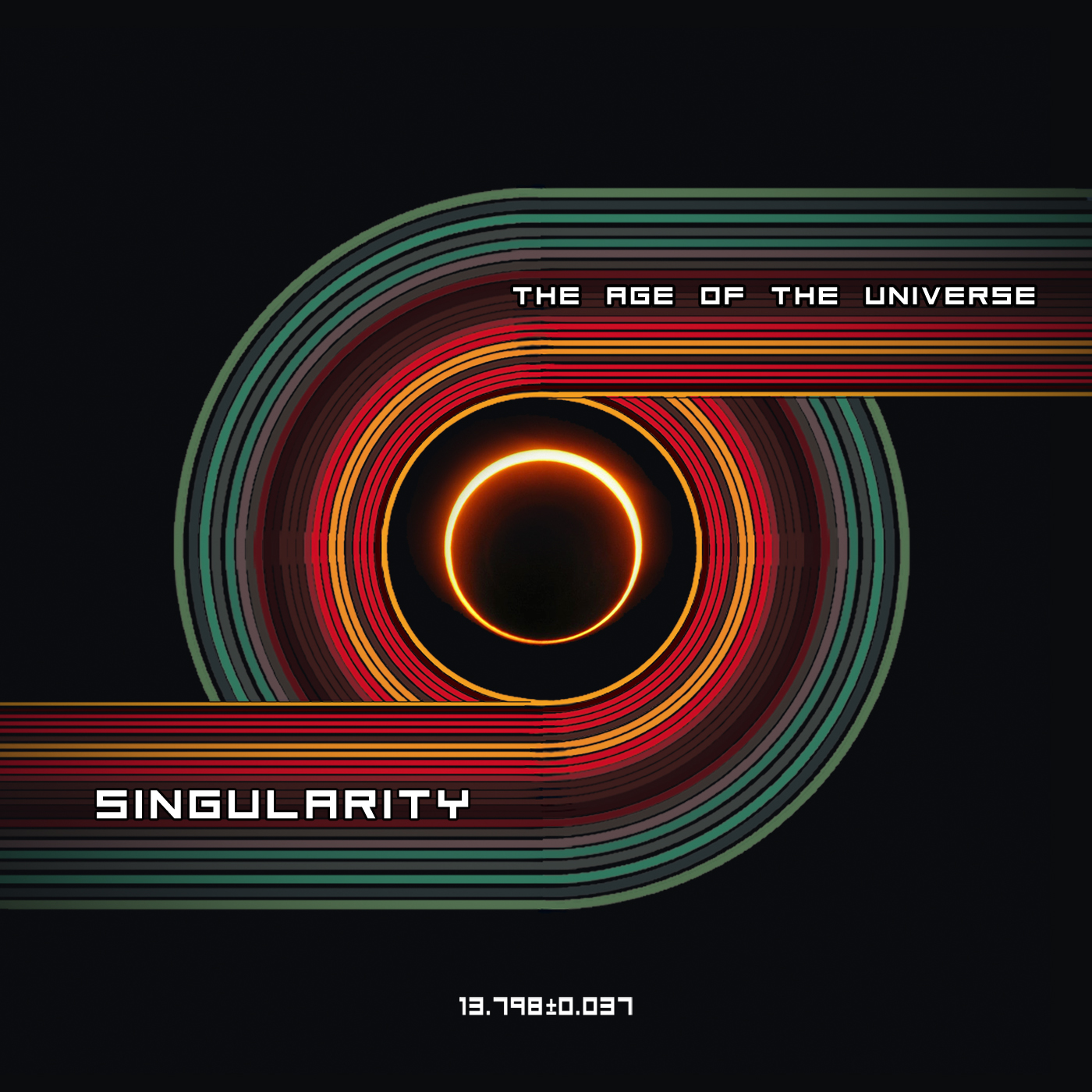 The Age of The Universe has some very tight instruments on their Singularity album, vocals follow suit and have a slight resemblance to Bono's voice sometimes; but not close enough to be a detractor from the overall listening experience of the album. The band really shines on their harder numbers, billing themselves as Alternative and Space Rock, their music fits either category; Alternative more so, I know what they're aiming for but when you hear Space Rock you expect more trippy cosmic rock. In places this is presented but not as much as some would expect from the genre billing. Again, this is not a detractor. Bass lines stand out and are strong, leading the rhythm more than the drums at points, this works for me.
This isn't to say guitar, drums, or vocals are weak, each seems to stand out more than others in more than a vocal/guitar/bass/drum solo kind of way; which is fine, but the three piece outfit is much stronger when sharing the spotlight equally. Once more especially on their harder almost metal songs, not to be redundant in terms, but when the trio is harder they are better. Alt sensibilities never leave their lyrical content and structuring, but even with this album being a studio album, it just sounds and definitely feels as though each member of The Age of The Universe is enjoying what they are playing more the harder they are playing. Pacing is steady and solid, even when the couple of slower songs on the album are playing; there's never any lag start of album to finish. As the album progresses toward the last song you can hear some Queens of The Stone Age influence in the compositions, maybe even a touch (just a touch) of Radiohead. However, you know you're listening to The Age of The Universe all the way, and I write that as a compliment. "Say It Loud" is probably my favorite song on Singularity, I feel it shows the best the band has; hard, fast, pissed off, and exhilarated.
Alive

Believe

The Men on The Edge

Far from The Sun (Feat. A Rainy Day in Bergen)

Fallen Angel

Priceless

Singularity

Spanish Eyes

Say It Loud

Questions

Dreams of Tomorrow

Choice cuts are "Alive", "Priceless", the title track, and "Say It Loud".
The Age of The Universe gets a solid 4 out of 5 for Singularity.
The Age of The Universe is Isaac Reese (vocals and guitars), Enrico Canu (drums), Alessandro D'Ascoli (bass). For more from The Age of The Universe check out

http://www.theageoftheuniverse.com

.