Taryn Southern - Everyone's Just A Little Gay:
A Musical Tribute feat. Ross Everett
Posted 4/5/16 - 1:49 PM ET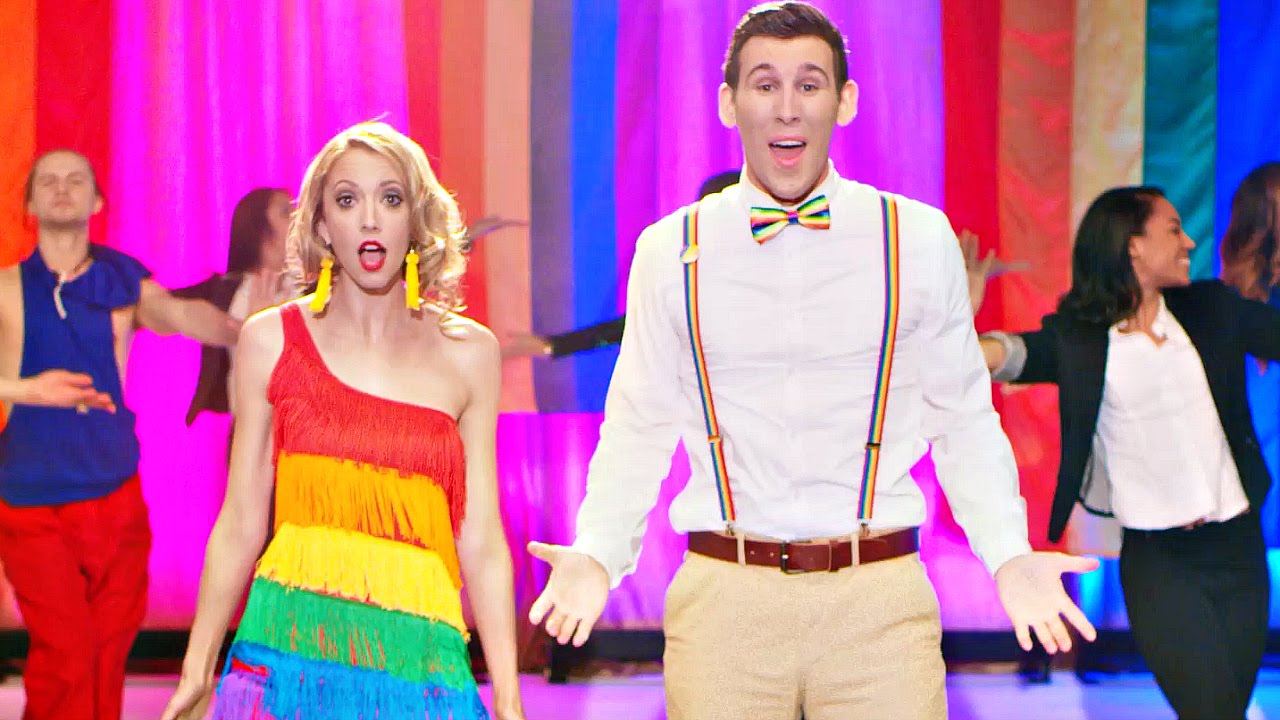 Taryn Southern produced an awesome single out of an episode of her talk show, Party Fun Times, that was about LGBT culture, Same Sex Marriage, and Heterosexual allies. I love the direction that Taryn is taking with her comedy and original music, she has been focusing more and more on social issues for a while now. I've reviewed other original songs by Taryn in the last year so we know I'm a fan and a little biased, but we're going to go through it again! Talent, both musically and comedically, aside, Taryn is using her reach to spread love and acceptance of the LGBT community and all people.


That to this reviewer is worth taking note of, laughter is a powerful thing and many have forgotten how to harness it for good; Taryn is doing that and she deserves all the respect possible for that. Back to the music, the song is show tune style and well written for both laughs and for the sake of good writing, this would fit in a Broadway musical comedy perfectly.
Taryn even takes the risk of employing and then making fun of several stereotypes surrounding the LBGT community in the song, and in this hetero ally's opinion nailed it perfectly. Making her point while lampooning idiotic bigotry from now to years past; including a scene from a 1961 anti-gay PSA. Everyone should be able to let their light shine and be accepted for who they are, Taryn Southern is helping that message spread in her own way with the platform she has built herself.
Taryn Southern gets a 4.5 out of 5 for "Everyone's Just A Little Gay: A Musical Tribute".