Taryn Southern - Everyone Pees In The Ocean (Single)
Posted 10/10/14 - 2:17 AM - ET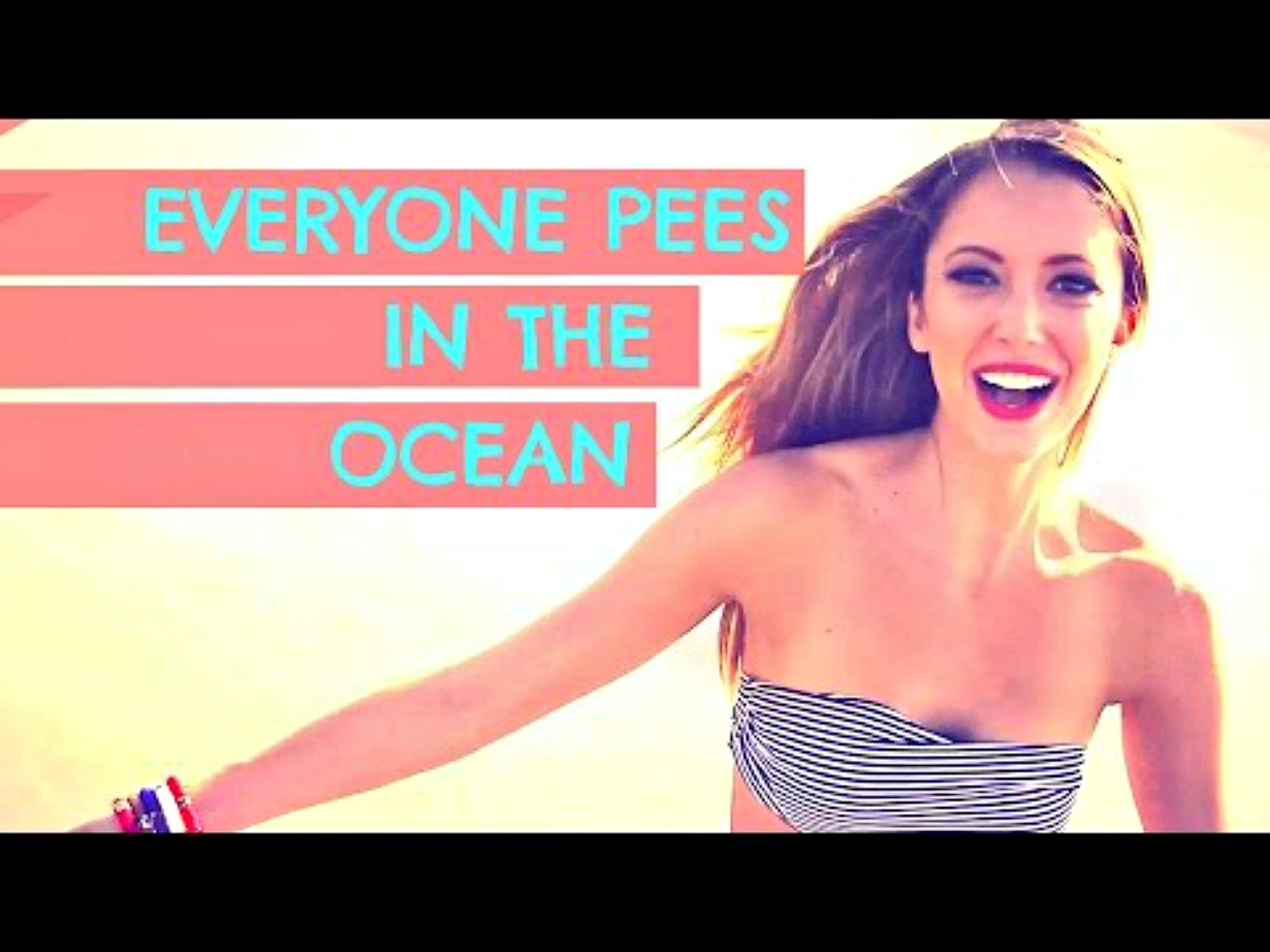 YouTuber, actress, songwriter/singer Taryn Southern's "Everyone Pees In The Ocean" is another of her many hilarious and yet poignant comedy songs, that rings true while making fun of some aspect or another of modern society. This time Taryn skewers the secrets, little white lies, and half truths we all share and over share with others. Granted pop isn't usually something TLR plays with, but Taryn gets a pass because she is damn funny and a very talented lyricist whether she is being serious, comical, satirical (yes, she does both and knows the difference when most entertainers don't anymore!!!), and even when tweaking lyrics when covering a popular song; check out her cover of Taylor Swift's "Shake It Off" with Julia Price and Madilyn Bailey for an example of this, the cover is head and shoulders above the original in this reviewer's opinion. "Everyone Pees In The Ocean" was co-written by Taryn Southern, Paul Digiovanni, and Josh Golden. The song was also produced by Paul Digiovanni. It can't be stress enough that Taryn's style, whether she is creating music or comedy, is hilarious; her YouTube popularity is well earned and warranted. Her voice is addicting to boot, the first time I discovered her on YouTube I spent about half an hour listening to her original and cover songs and another half hour watching her comedy skits and ongoing features like Movie Therapy and Internet Therapy (where she answers questions and gives advice to her fans). She deserves the acclaim she receives.
Before you write Ms. Southern off as ripping off Weird Al or Garfunkel and Oates, think again! Taryn's use of college and bodily function humor is always intelligently done and is only crass in the most satirical way possible (not knocking Weird Al or Garfunkel and Oates with this layering of thoughts and sentence structure; I love Garfunkel and Oates). Intelligent potty humor is the best potty humor, keep an eye on this young woman! She has already accomplished much in Hollywood (She made it to the Top 50 in season three of American Idol, has appeared in Rules of Engagement, she gained national attention in 2008 for her "Hot4Hill" music video during the '08 Presidential Election season, she produced Project My World for DirecTv; she has been a guest star on New Girl, American Dad, and The League among other TV and film projects including co-hosting Shark After Dark during Discovery Channel's Shark Week in 2013 and 2014) and has more on the way. Keep an eye out here on TLR for a review of the film Taryn is releasing soon; Searching for Katie. the creative process of which relied heavily on her background in journalism.
Taryn Southern gets a 4.5 out of 5 for "Everyone Pees In The Ocean".