Steve Bello - Layers of Time
Instrumental/Progmetalfunk
Posted 3/31/16 - 2:45 PM ET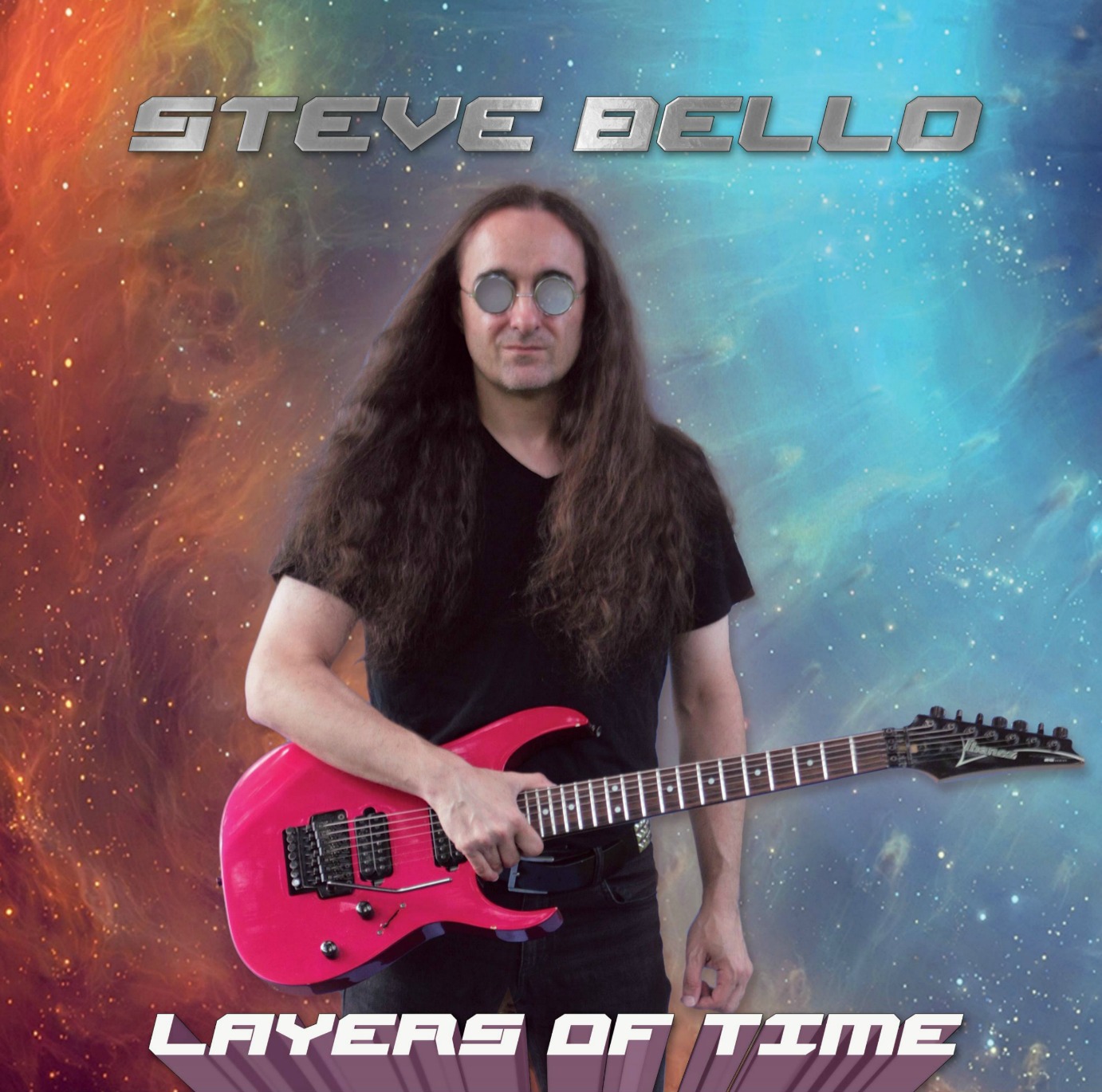 Our buddy, Steve Bello, is back with Layers Of Time, nine songs that live up to and embody Steve's genre label for his music Progmetalfunk. Very cosmic and at times very heavy, some of the heaviest this reviewer has heard Steve drop in fact. Not to paint the album as coming off closer to Death Shred than Steve's original style, if you have listened to Steve's other releases then you know Layers Of Time is signature Steve, just a bit more polished, with a stronger sense of self than the last few times Steve's music has been reviewed here. The music shows some of what Steve has gone through over the past few years as a musician (check out my interview with him over in the Interviews section of TLR for a little more on that). His sound has matured, but hasn't lost the fun that always pours through his compositions.




Even the heavier pieces like the title track still have plenty of fun in them, all nine tracks are superbly written and tell a full narrative in the music, without accompanying vocals; not as easy a feat as some musicians would have you believe. That point alone speaks to Steve's ever growing and evolving talent as a musician and composer.
Pacing of the album is straight up prog metal, which completely works as it is the backbone of Bello's musical style. As I said above there is plenty of funk and fun in Layers of Time, and the whole album would beautifully as the score of some intergalactic, sci-fi adventure flick (top shelf science fiction, not Syfy stock). And we all know I like that, cosmic metal/rock/prog/whatever genre is almost always good by this reviewer. The album as a whole is pretty cohesive and flows well song to song, not in a concept album way; cohesive doesn't always equal concept album, perhaps this sidebar isn't needed but there are an abundance of concept albums in the prog metal genre out there and the clarity in terminology is important. I usually dig Steve's music anyway, but Layers Of Time has been playing in my office all day before and while writing this review to give further indication of how good it is. I may give it another full listen before moving on to the next album in my share of the TLR review queue.
Postcards From Mars

Nuclear Paradise

Instant Amnesia

Balancing The Sun

Slippery Gypsy

Too Far Below Zero

Jigsaw Mind

Dangerous Heat

Layers Of Time

Choice cuts are "Postcards From Mars", "Instant Amnesia", and the title track.
Steve Bello gets a 4.5 out of 5 for Layers Of Time.