Star Scream - Sexploitation
Posted 7/3/15 - 1:07 PM ET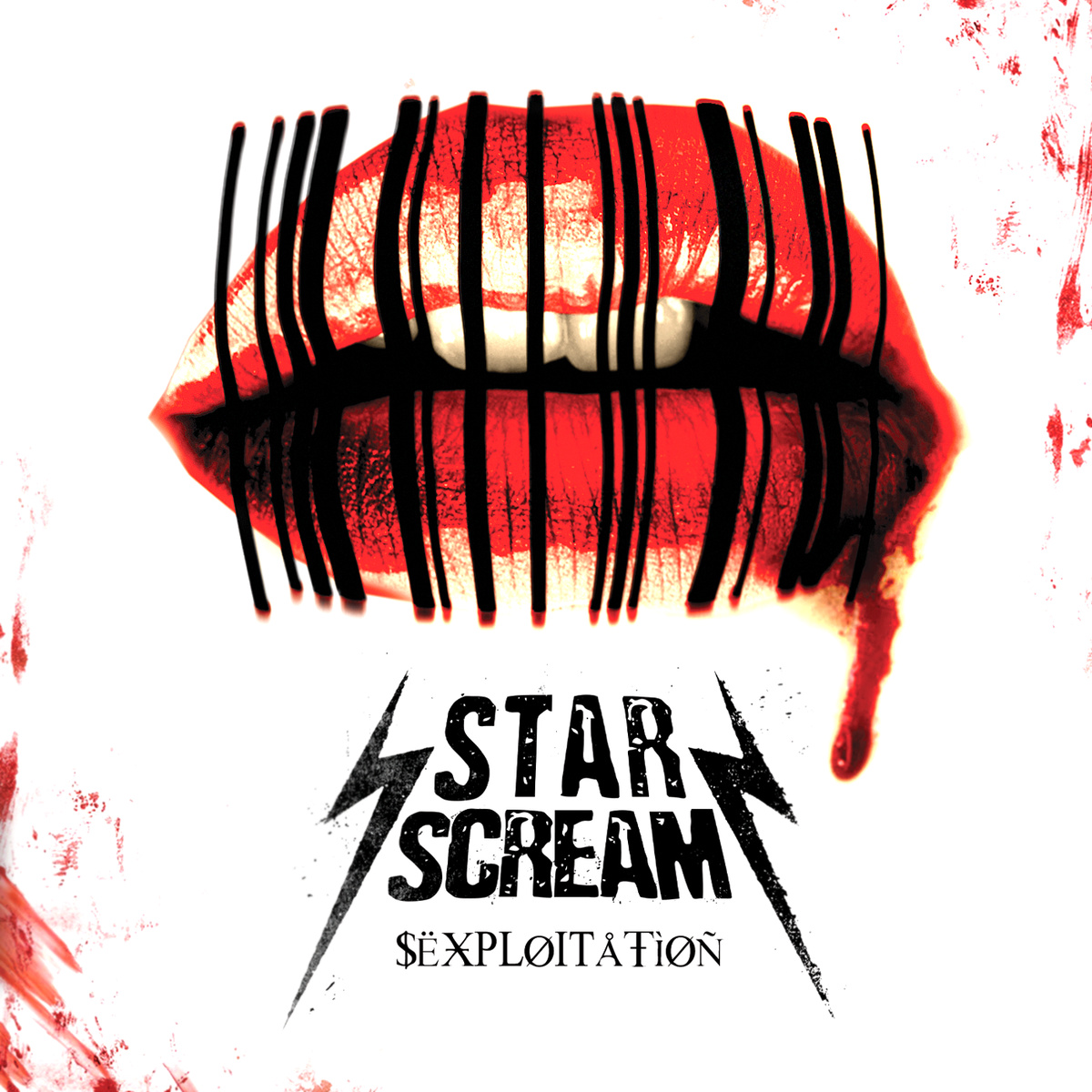 Star Scream has hit an interesting sweet spot with album Sexploitation, it lands at the juxtaposition where a Tim Burton film score, a video game soundtrack, and Electro Pop Punk all meet. This makes for a completely unique but endearingly familiar sound, with that said the songs on this album are all the band's own; the highs and lows of each song are undeniably Star Scream. And there are few lows at that. Truthfully, for this reviewer, at least, the only noticeable lows are the emo elements that crept into the songs here and there. Definitely not enough to ruin, for my personal tastes and disdain for emo (seriously, can anyone tell me if emo is still a thing? No one seems to know with any certainty), the songs. To be fair, the emo elements mainly come in because of the, at times, heavy Screamo tropes used in the compositions.
The Hastings, England born three piece outfit features tight vocals and well executed instruments. Their compositions are created using a mixture of guitar, keys, bass, and drums along with what I call a mixed media approach of mixing in white noise and feedback sounds with the classical rock instruments to create their sonic identity. Further mixed in are some electronica inspired sounds giving each song an underlying club beat.
Roseblood (Weeping Willow)

Die On The Floor

Harlot's Web

Break The Night
Scenester

Frightmare

Kill Me Kate

As The Earth Dies Screaming

Heart Of Ice (Falling Out Of Love)

When Crimson Lips Spell Murder

Death Shower Scene

Obsession (I, Alone)

The Girl Who Was Death

Choice cuts are "Roseblood (Weeping Willow)", "Scenester", "Frightmare" (this reviewer's favorite), and "Death Shower Scene".
Star Scream get a solid 4 out of 5 for Sexploitation.
Star Scream is Adam Lightspeed (Songwriter and Lyricist, Vocals, Guitar & Keyboards), Natalie Cherry (Bass & Backing Vocals), and Sky London (Drums & Percussion). For more from Star Scream visit

http://www.starscream.co.uk/

and Like them on

Facebook

.