Skid Row and Dive Bomber Blast the M15
By Melissa and Wes Anderson (RockwellUnScene.com)

Photography: Rockwell Anderson Media (Wes & Melissa Anderson)

Posted 4/29/13 5:17 PM EST

The M15 (formerly the Marquee 15) in Corona, CA; if you don't know this venue it is what I like to call the House of Blues of the IE. This place has the best stage, lights and sound around. They also have many nationals and great up and comers hitting their stage weekly. The show on April 19th was a Rock 'n Roll extravaganza thanks to a killer lineup that included: Swirl, Jetset Rejects, Pandemic Unleashed, Dive Bomber, and the legendary Skid Row.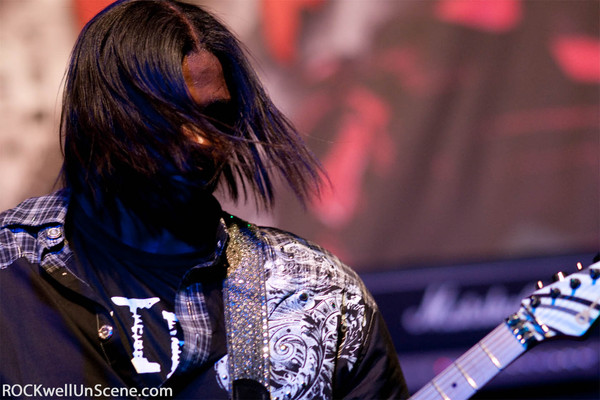 All the bands that played this show are worth taking a listen to. Swirl was the first band taking the stage and this was their first live show they had performed in a couple years. Blending Hard Rock & Metal, the band looked fresh and put on a high energy set, showing no sign of rust. Look for these guys hitting the scene again and if you hadn't seen them before, take the opportunity to see them in the near future.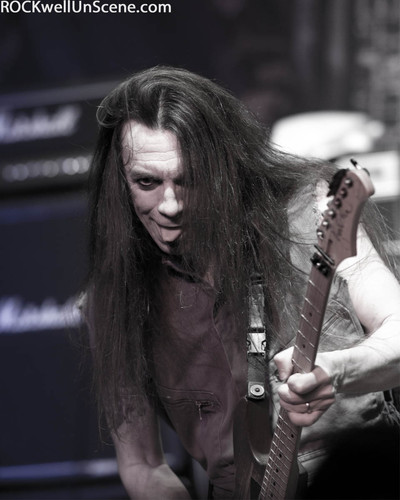 Jetset Rejects was next up. This is how the band describes who they are, ""JetSet Rejects" is much more than a name, rather more of an amalgamation of musical styles and backgrounds which has been almost unheard of up until the current." They are a band that is politically charged, reminding me a little bit of Rage Against the Machine, and they use their music to share their message. To me it seemd there was a fistfull of Iggy & the Stooges with a dash of The Sex Pistols thrown into their sound and performance. If you like any of the bands that I mentioned above, you'll love this band.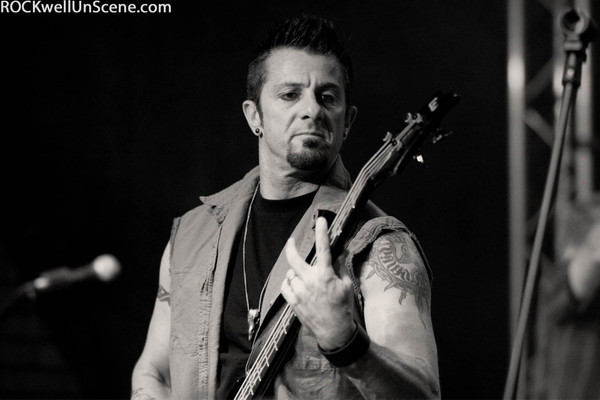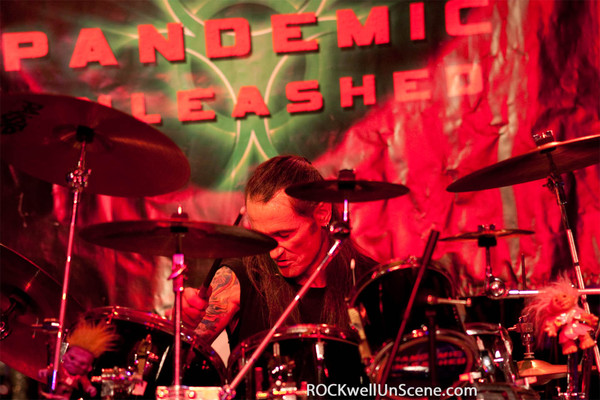 Pandemic Unleashed is only 4 years old, but has played shows with such greats as Sevendust, As I Lay Dying, All Shall Perish, Death by Stereo, Story of the year, Great White, and many others. Heavy/Melodic guitars mixed with emotional vocals is the sound combination that makes this band what it is. I admit I am a fan. They not only have their sound down, they have the whole package. They interact with the crowd, bring people to the floor, and give a top-notch show from start to finish. I have seen this band before and recommend them to everyone who likes good, hard music. To see a portion of their live performance at the M15, click this link

http://youtu.be/YFbQg9mxTC0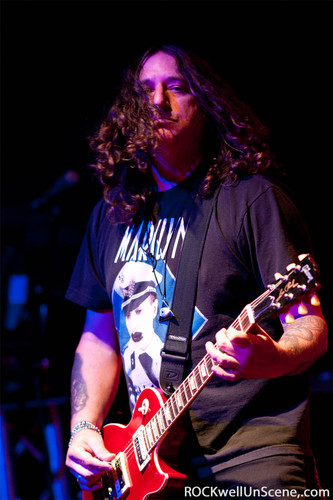 Dive Bomber; the best way to describe this band is Explosive! Lead Vocalist "Nomad" paints himself from head to toe. This gives the audience a visual bomb of awesome, but his look is not the only thing that makes him explosive. This man does Karate kicks and jumps as he nails his tunes on stage. It is so hard to explain the epic show you get when you see Dive Bomber live. The rest of the guys are Catfish on guitar, Toad on drums and Rob on bass. If you want a show like no other, this is your band. To see them perform "War Pigs" live, click the following link http://youtu.be/pK2lqHruZR0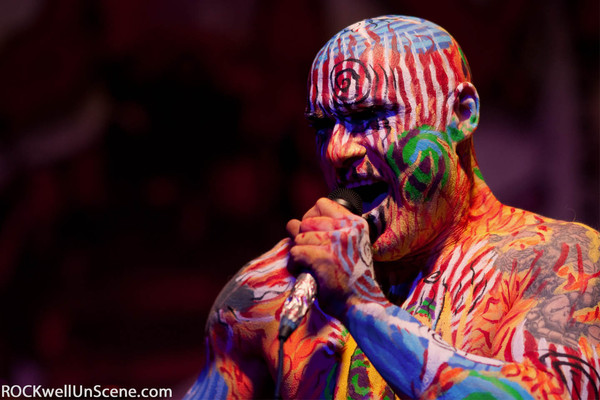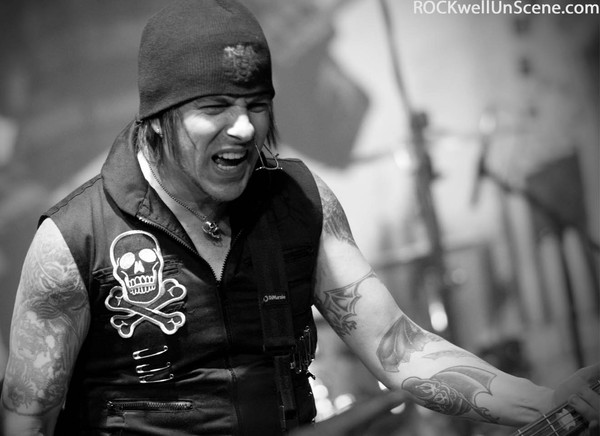 Skid Row has been around for 24 years. Like many bands, changes happen over the years including line-ups. The current lineup of Skid Row is: Johnny Solinger (vocals), Scotti Hill (guitar), Rachel Bolan (bass), Snake Sabo (guitar) and Rob Hammersmith (drums). "New" singer Johnny Solinger isn't so new - he's been the lead singer longer than original singer Sebastion Bach. I'm not going to say which singer is better because that is like comparing Joe Montana to Steve Young - both great QB's with different styles and deliveries.
The set included songs from the past, the favorites we all know and love and when played, the crowd joined in and had a blast. But it was not just a "golden oldies show", meaning songs from the new album and recent albums were played to the fans. The band was a bit road weary from just hopping of a plane from a European tour, but they put their heart and souls into their set. If you loved Skid Row in the past, you'll still love them. Just remember that those original Skid Row hits were written for a different singer when the band was brand new. Times, along with the lead singer, have changed. For a sampling of their live set at the M15, click the following link

http://youtu.be/4aobEVUmZIQ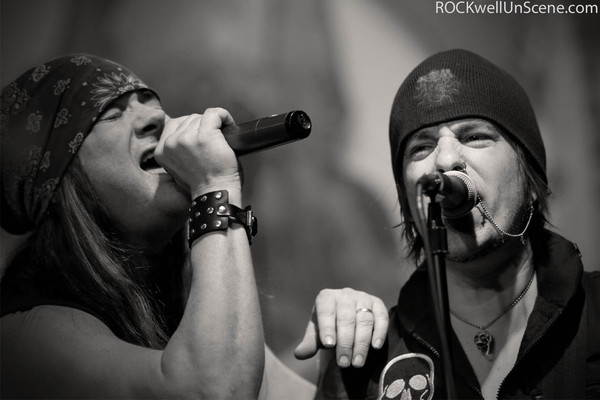 As always, support local music. Often times you will see your favorite local bands on stage with nationals and legends. I know that happens often at M15. If you are a band/promoter and want to book there call (714) 522-8256. See you at the next show.