Sick Puppies show the Lehigh Valley how hard Aussies Rock
Photography by Jessica Beharry

Posted 9/12/13 12:45 AM ET

The air was thick with anticipation, thicker even than the heavy August heat on the evening of the eighteenth, among the crowd gathered in the somewhat hidden gem of a venue that is the Main Gate Nightclub in Allentown, Pennsylvania. Said anticipation was for Australian rock trio Sick Puppies, the band's fans had the rather intimate nightclub packed for the band's second and last stop in PA for the summer months of 2013. Touring with and opening for Sick Puppies was 10 Years, who put on a killer show and certainly warmed up the gathered mass for the Aussie headliners, but in the end the night definitely belonged to Shim Moore, Emma Anzai, and Mark Goodwin.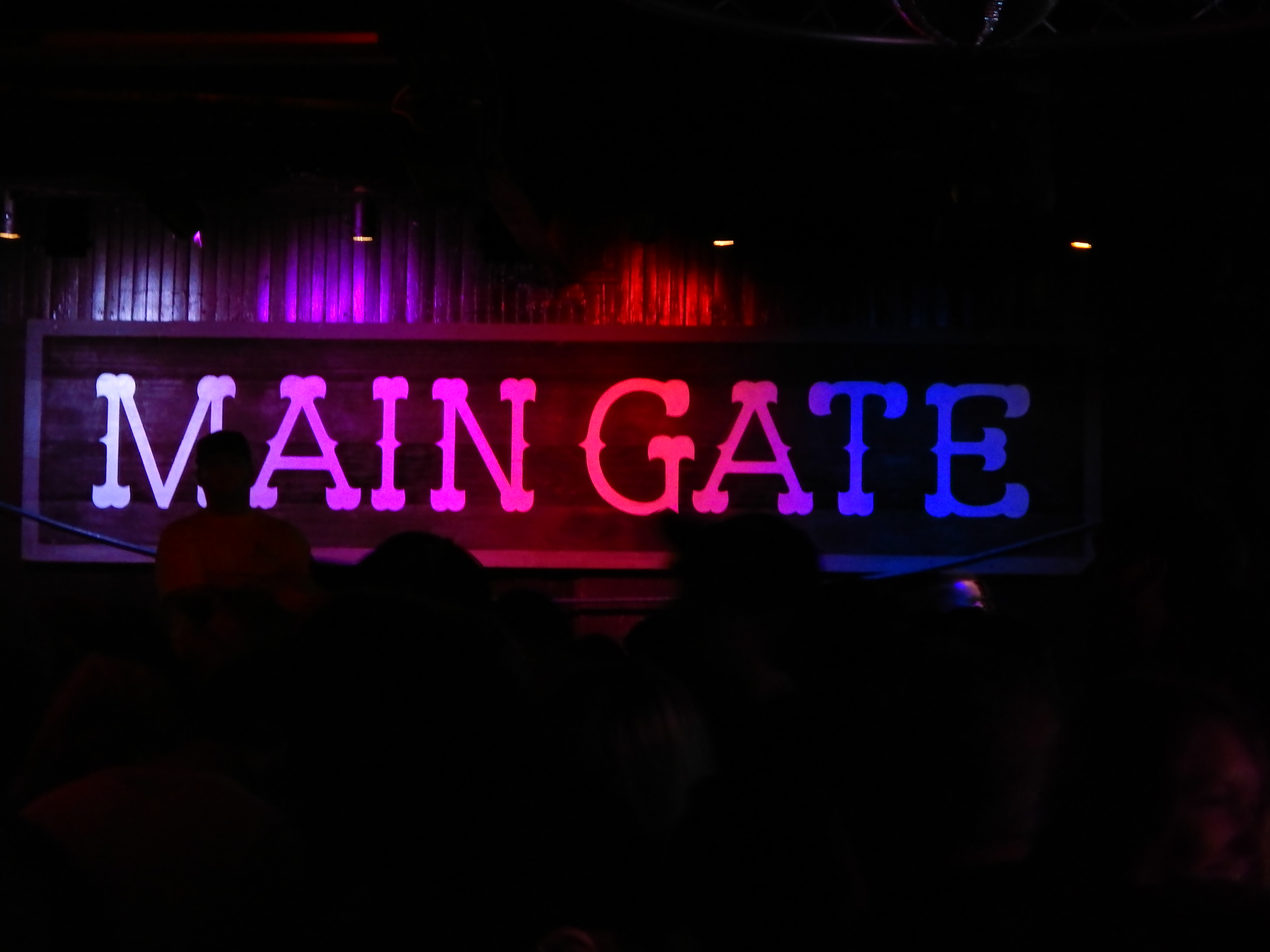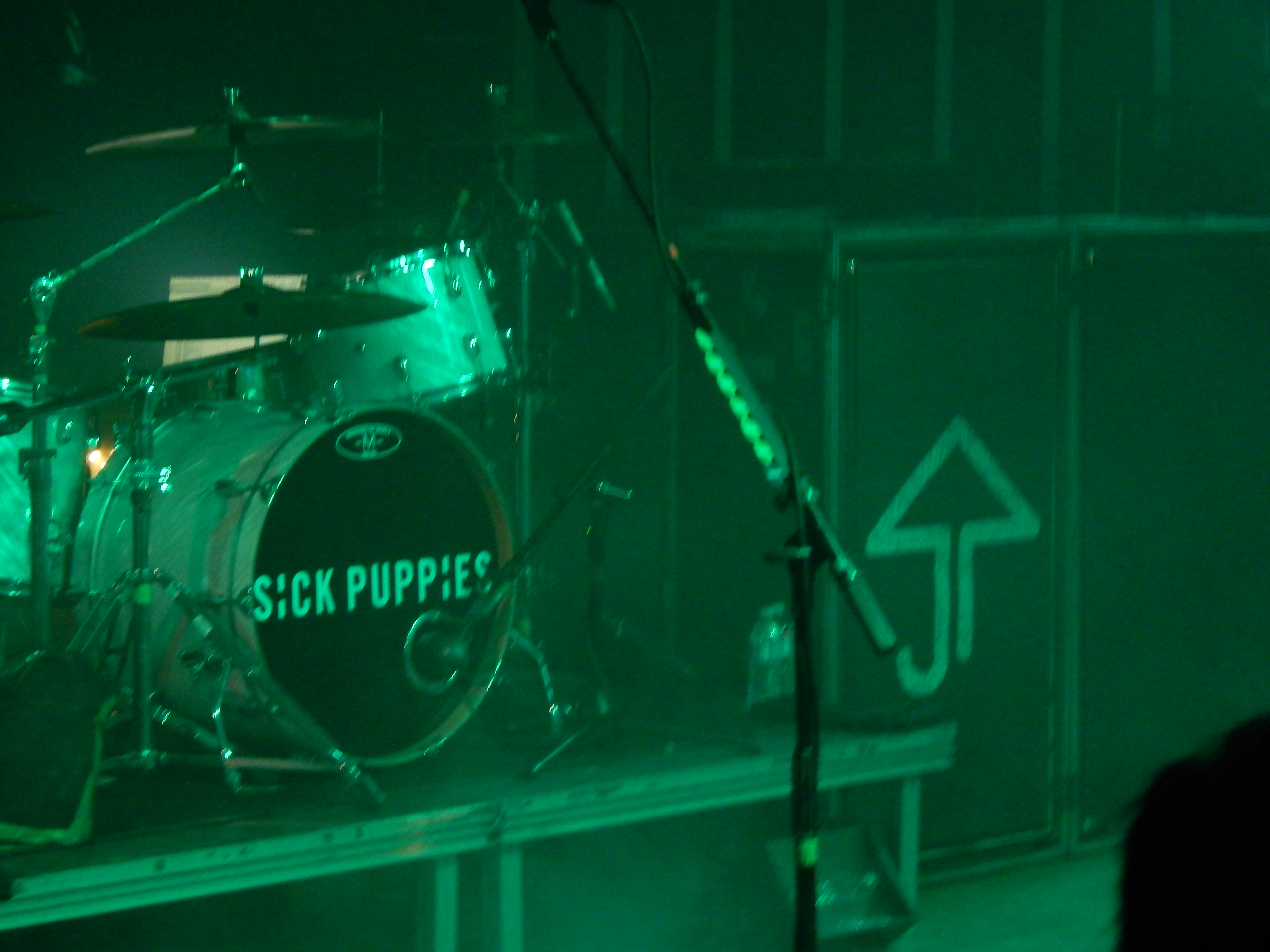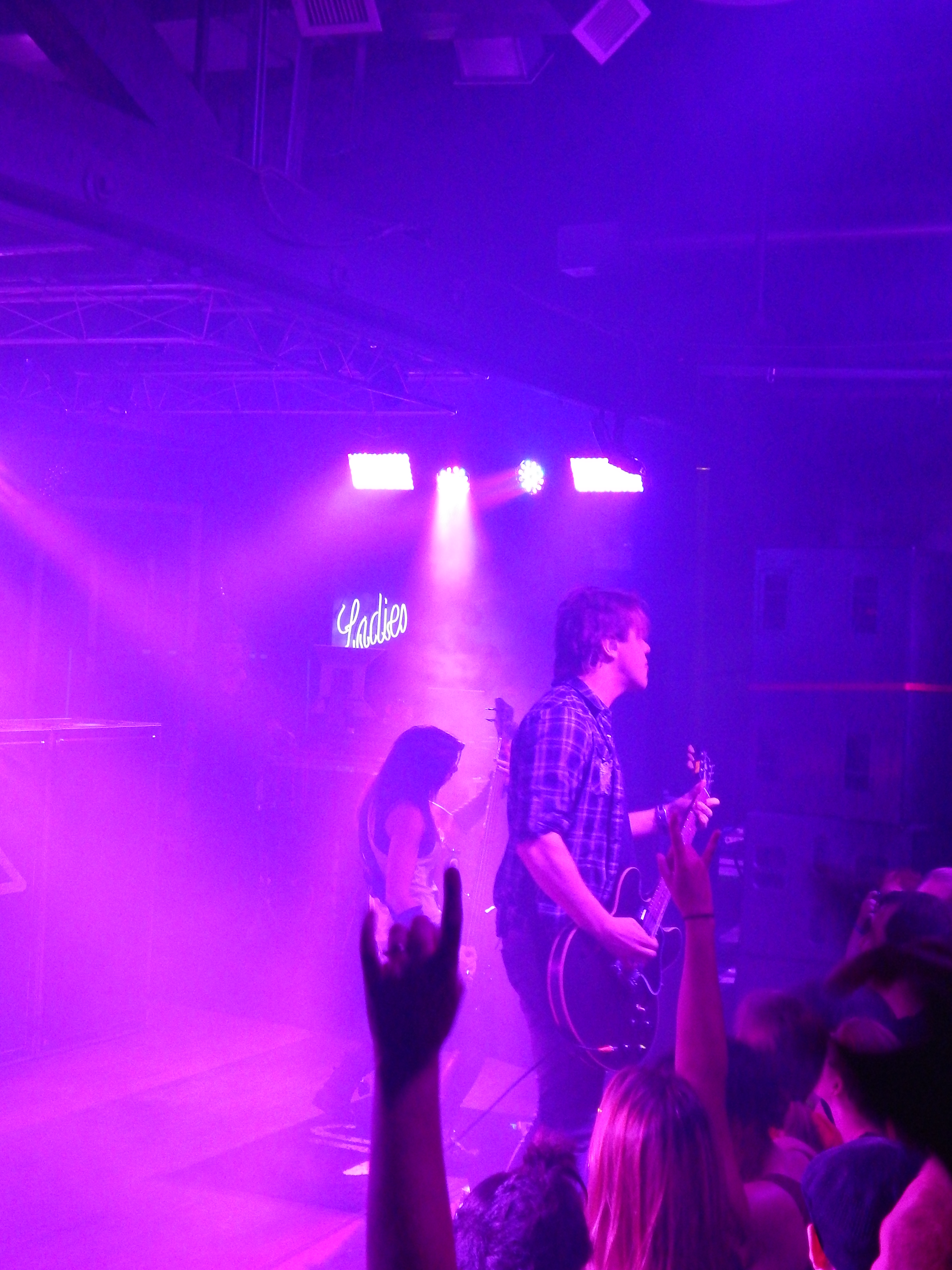 Shim and Emma interacted with the crowd continually throughout their set, Shim more so in between lighthearted but earnest barbs at the light guy to cut the strobe before Shim fell "the fuck off the stage". When not contending with the too close and obnoxious light rig, Shim's main point of interaction was to keep the crowd pumped and to bring out the excitement that had slid into a silent awe of the band after the initial roar of cheers to the band's entrance to the small but well appointed stage of the Main Gate. At first the effort seemed only to elicit excitement from the three band mates, but as their set progressed it became easier to engage the mob of fans in front of the stage and throughout the club even bringing the stragglers near the second bar at the top rear of the club to the forefront.
Shim Moore - Photo: Jessica Beharry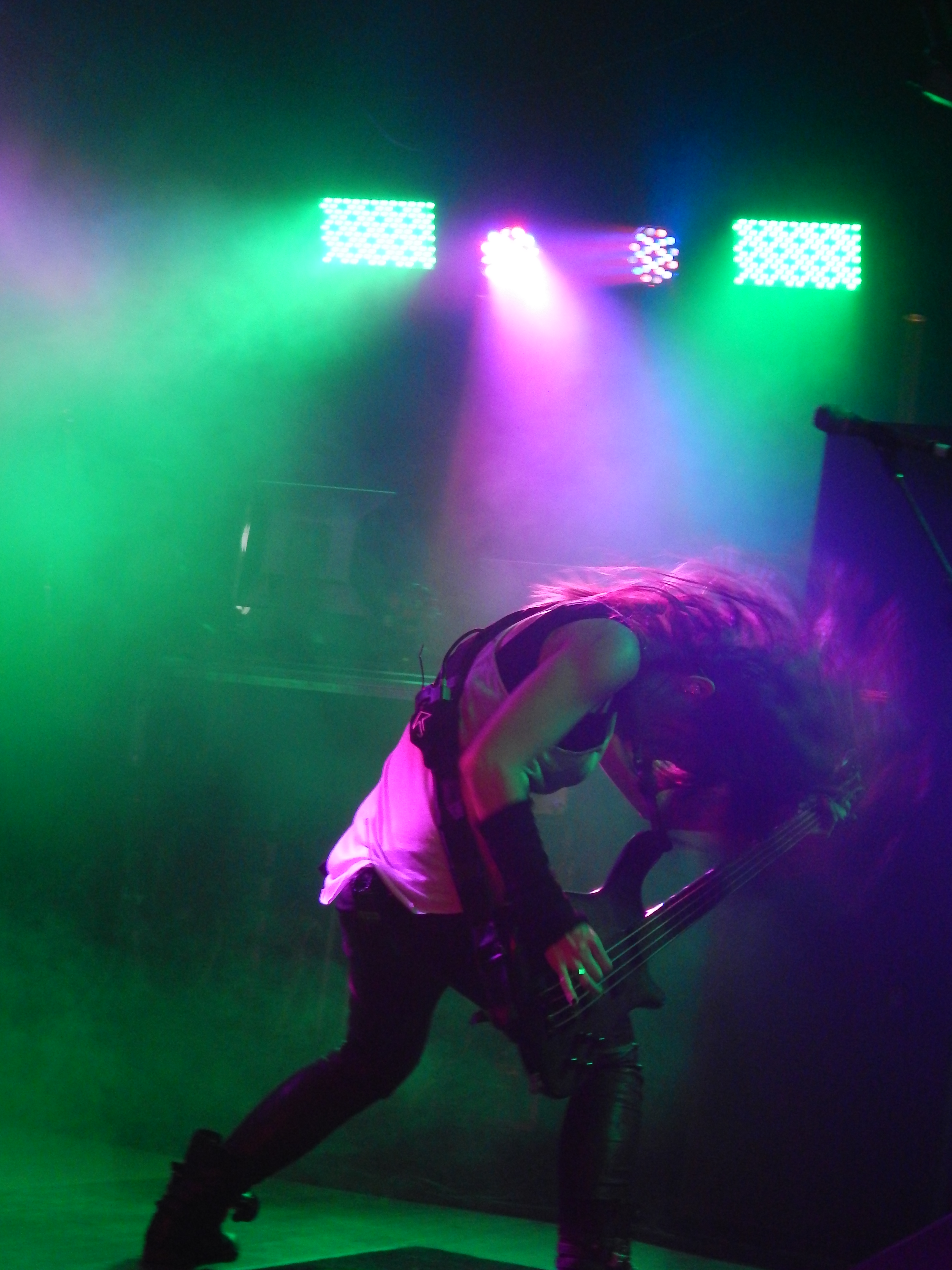 Sick Puppies came together in 1997 while Shim and Emma were still in high school in Mosman in the New South Wales area of Australia. Bonding over their mutual love of the band Silverchair they went on to perform Green Day, Silverchair, and Rage Against The Machine songs together in the school music room with Shim playing drums and Emma on guitars before taking their playing together to the next level by writing original songs. Later joined by former member Chris Mileski on drums, Shim switched to guitar and lead vocals, and Emma moved to bass and backing vocals and Sick Puppies was officially born. This eventually led to the band producing their debut EP Dog's Breakfast.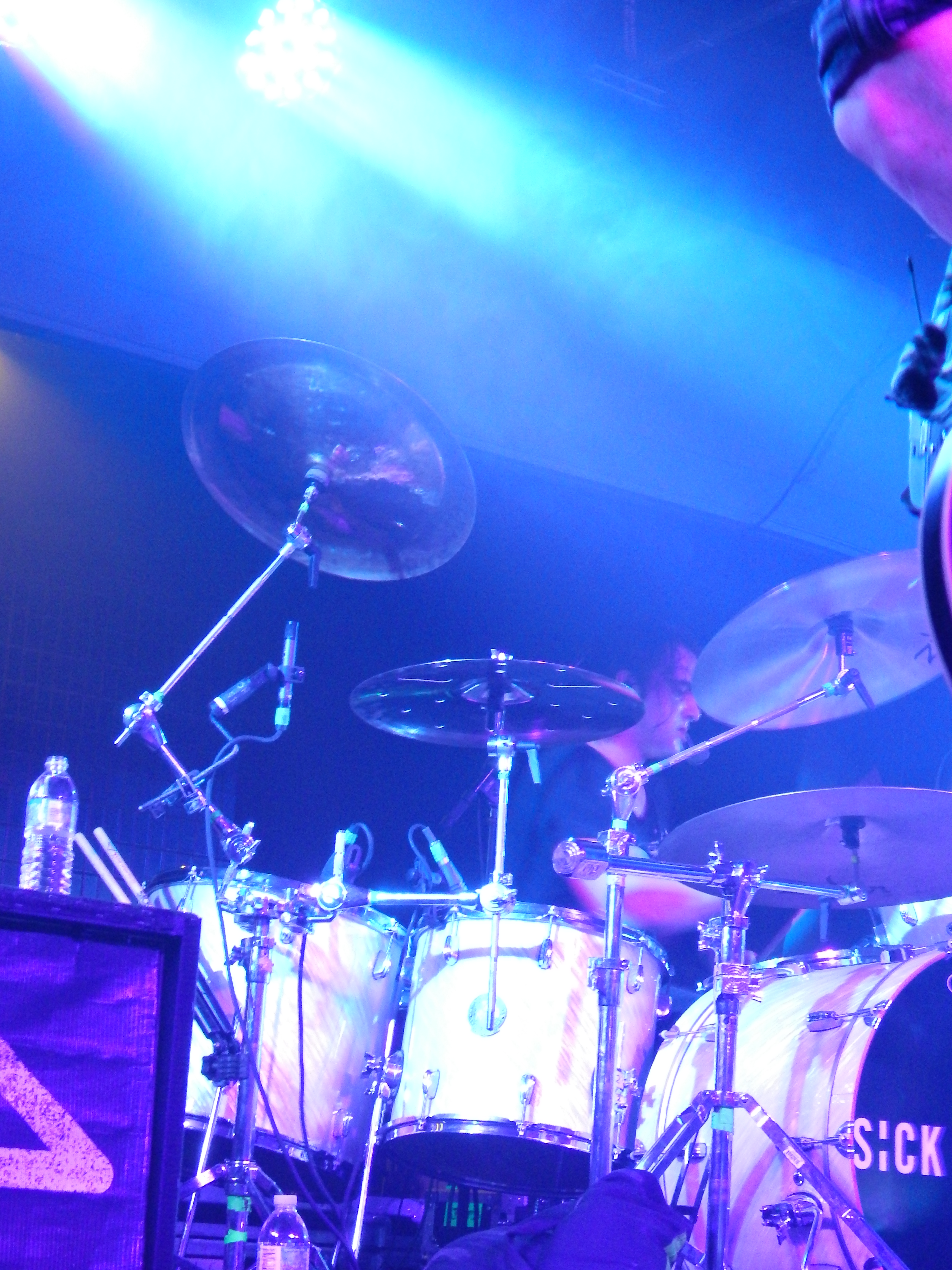 Mark Goodwin - Photo: Jessica Beharry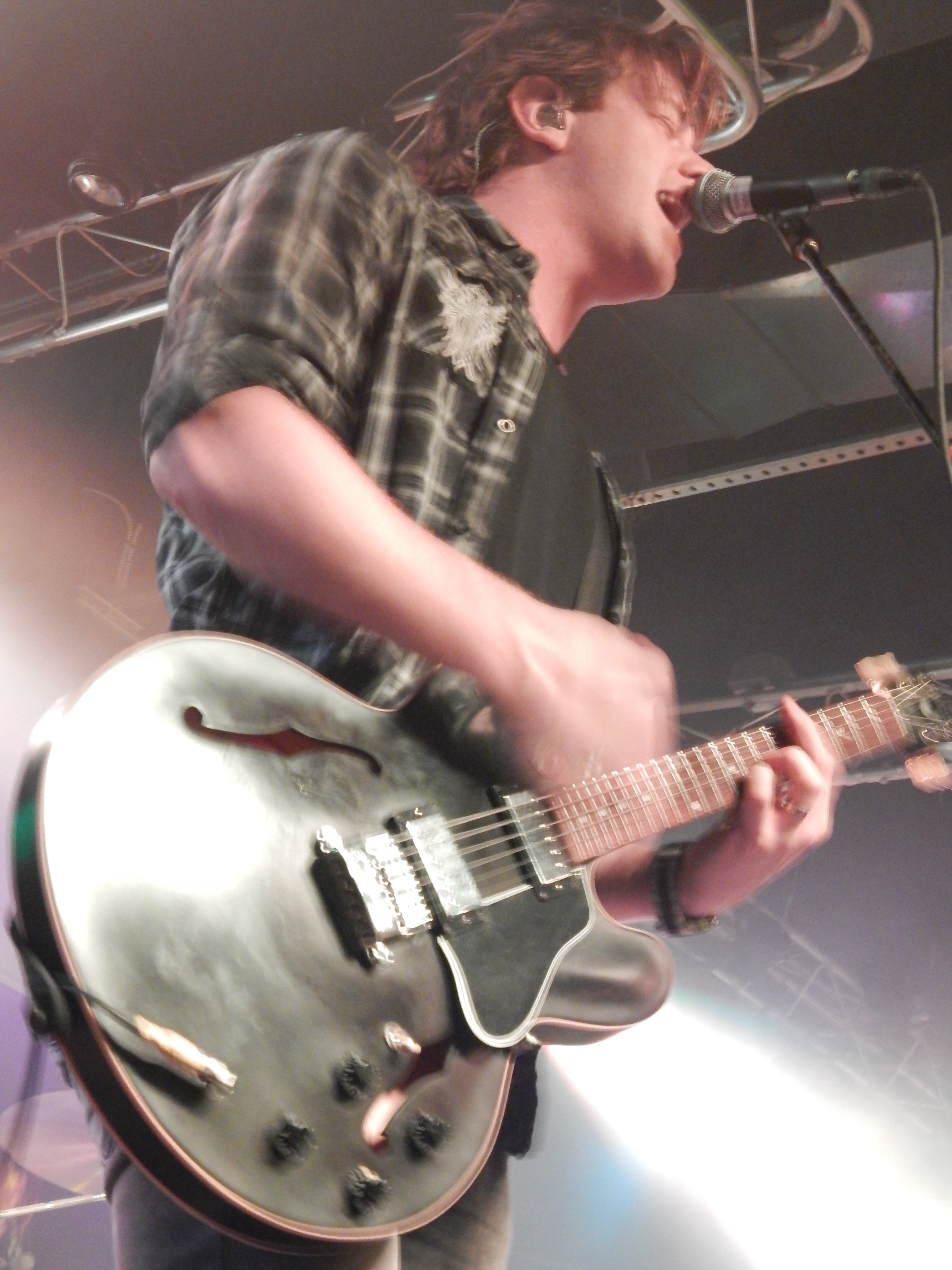 Shim Moore - Photo: Jessica Beharry

As the night flew by, the crowd woke back up at Shim and Emma's behest, a continual and noticeable problem for Northeast Pennsylvania crowds, barring metalheads of course; metal shows are really the last crowds I've seen get excited at a show except for the last Halestorm concert I attended. And Halestorm rides the line between hard rock and metal with a large percentage of their compositions. By the middle of the band's set, the crowd was dancing, singing along, and jumping to the anthem rich songs that Sick Puppies performed from their library of songs with a lot of material from their break out 2009 album Tri-Polar as well as new songs from their current album Connect. Connect dropped July 16 of this year. The nights set list included, in no particular order, "You're Going Down", "Odd One", "Should've Known Better", "Riptide", "Maybe", and the first single from Connect; "There's No Going Back", among many more well known songs from their older albums and EPs including a cover during their encore.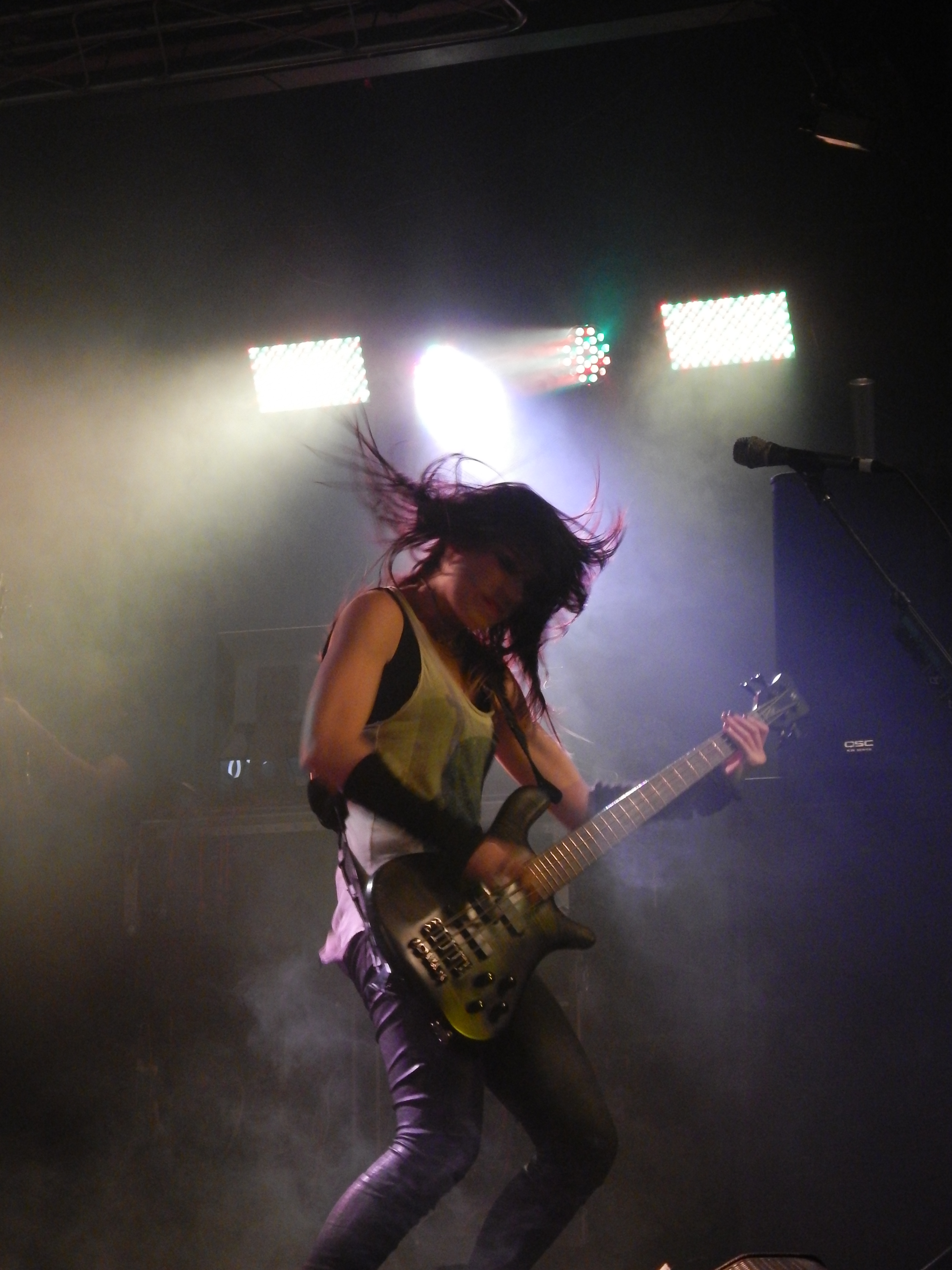 Emma Anzai on bass - Photo: Jessica Beharry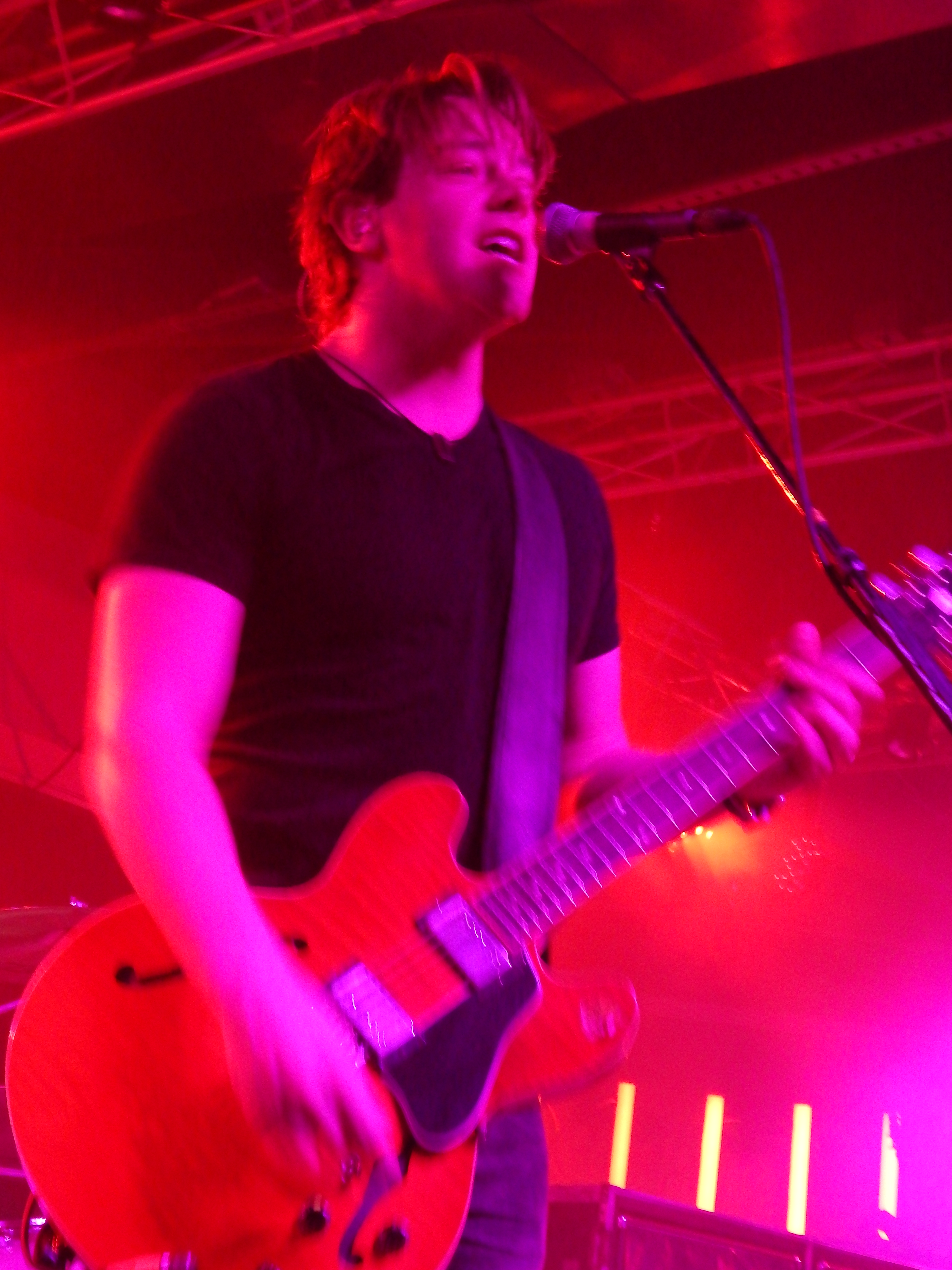 By the end of the band's set the nightclub was pulsing with energy from the crowd which broke loose in a chant of "one more song!" until Sick Puppies obliged with not one, not two, but a three song encore! At the end of which Shim addressed the attendees with gratitude repeatedly for coming out before Emma and Mark threw picks and sticks into the crowd. After this there was an exclusive meet and greet for people that purchased merch before the show and were awarded Golden Tickets that gave them access to the meet and greet and the ability to get their purchases autographed by Shim, Emma, and Mark at the merchandise table near the back of the club's dance floor. Interjecting an editorial for a moment, this is a much better way of holding meet and greets. Rather than a select few that can afford to dole out $500+ dollars, this method gives everyone a chance to be able to score a quick hello and an autograph from their favorite band. If the bands performance wasn't enough to convert this writer from a casual fan of their singles that have received radio play, to an actual fan that wants to keep up with the trio and catch future shows as well as add their discography to my personal music collection; the methodology for the meet and greet along with the members' down to earth interactions with their fans, my photogapher and myself included, definitely did.
Emma Anzai on bass and backing vocals - Photo: Jessica Beharry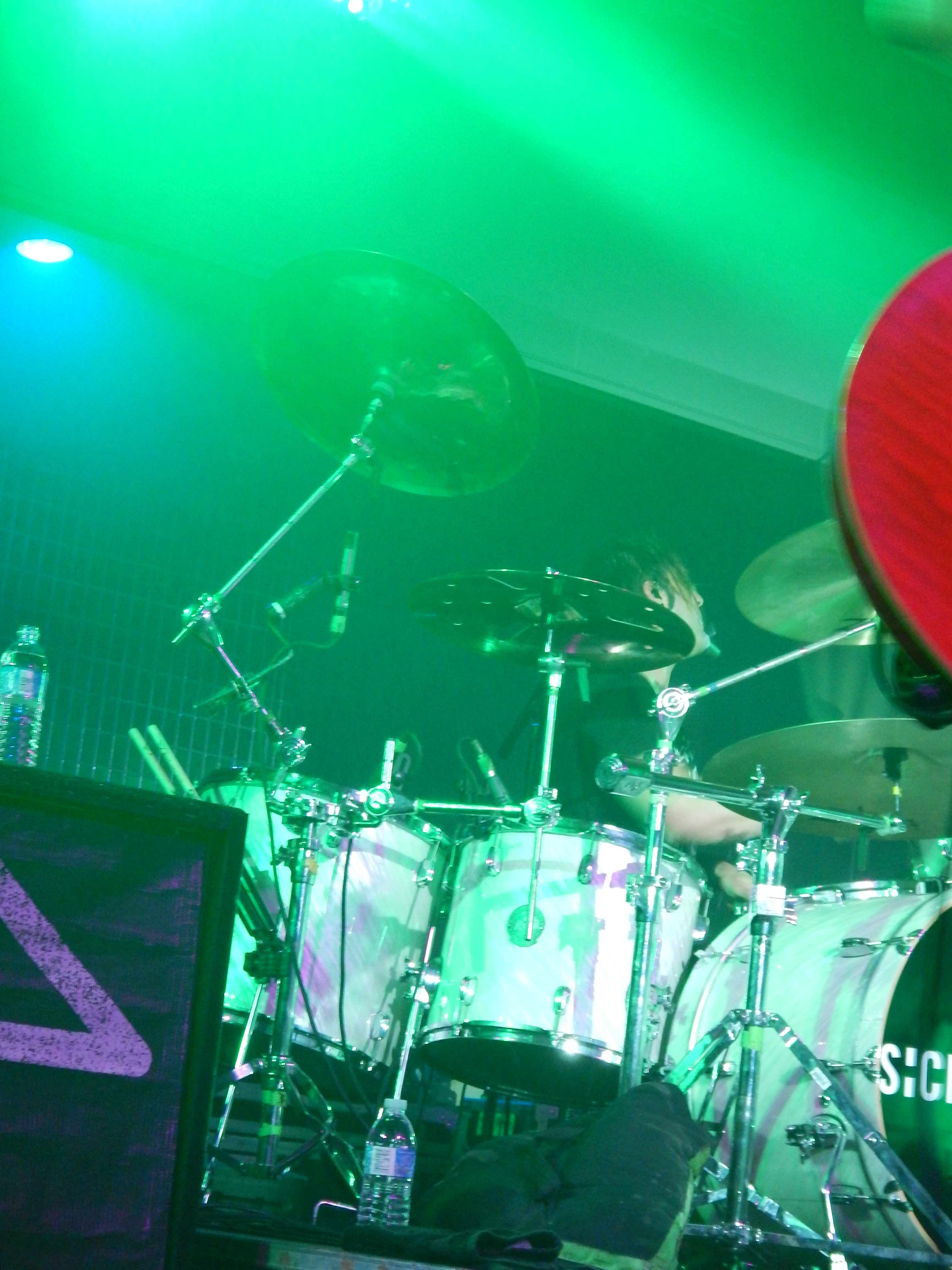 Mark Goodwin - Photo: Jessica Beharry

As of the publishing of this story, Sick Puppies remaining tour dates, for now, are:The House of Blues in Anaheim, California on September 12The Fremont Country Club in Las Vegas, Nevada on September 13The Lucky Mule Saloon in Abilene, Texas on September 15Cain's Ballroom in Tulsa, Oklahoma on September 16House of Blues in Dallas, Texas on September 17 with ZZ Ward, The Down, Wild Feathers, James Bay, and Redlight KingHouse of Blues in Houston, Texas on September 18 with ZZ Ward, The Down, and Redlight KingCPR Fest 2013 at Jones Park in Gulfport, Mississippi September 21 – 22 with All That Remains, HIM, Volbeat, Airbourne, Taproot, Non Point, and LongreefHouse of Blues in New Orleans, Louisiana on September 22 Mercy Lounge in Nashville, Tennessee on September 27Freebird Cafe in Jacksonville, Florida on September 30House of Blues in Lake Buena Vista, Florida on October 1The Ritz Ybor in Tampa, Florida on October 2Bayfest Festival in Mobile, Alabama October 4 – 6House of Blues in Myrtle Beach, South Carolina on October 5The Masquerade in Atlanta, Georgia on October 6The NorVa in Norfolk, Virginia on October 8The Stone Pony in Asbury, New Jersey on October 11House of Blues in Cleveland, Ohio on October 13House of Blues in Chicago, Illinois on October 16Busters in Lexington, Kentucky on October 17St. Andrew's Mall in Detroit, Michigan on October 18Intersection in Grand Rapids, Michigan on October 19Bogart's Cincinnati, Ohio on October 20Oneonta Theatre in Oneonta, New York on November 8

William A. Egan Civic and Convention Center in Anchorage, Alaska on November 23
For more details on the above concert listings and to purchase tickets, visit

www.sickpuppies.com

.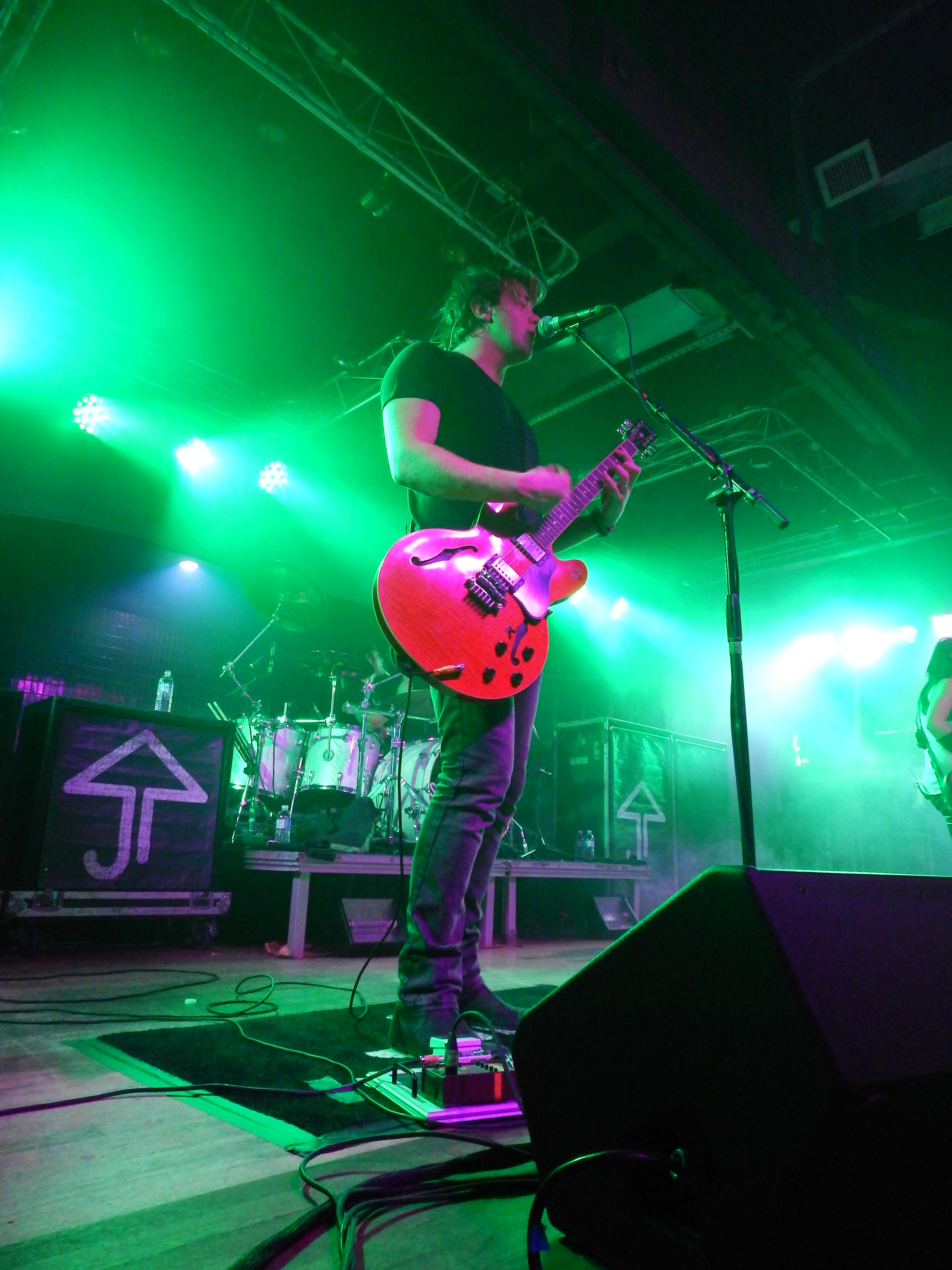 Foreground L-R: Shim Moore and Emma Anzai; background: Mark Goodwin - Photo: Jessica Beharry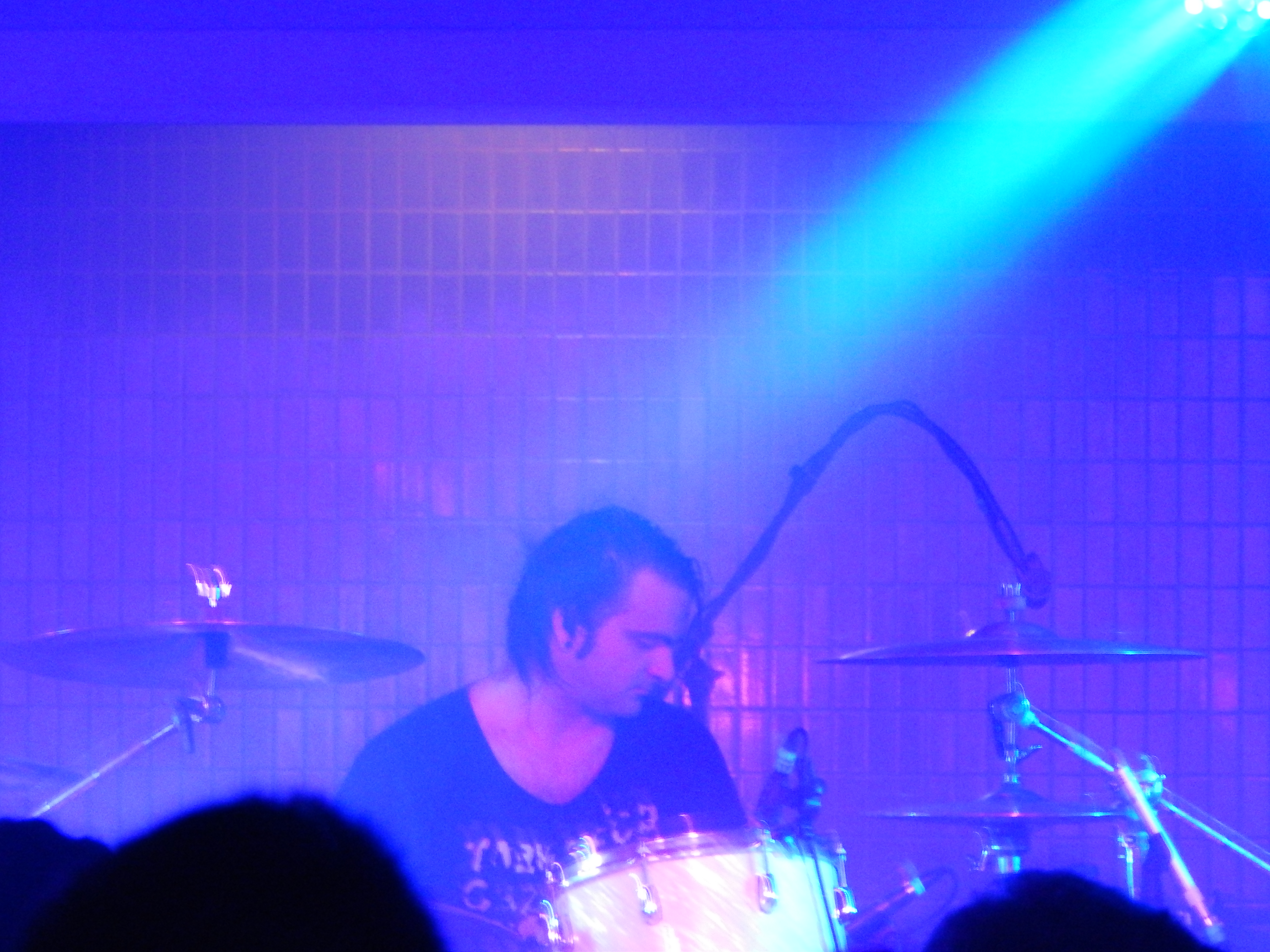 In closing, these three Aussies put on one hell of a show and finished winning over this writer, longtime fan and TLR photographer Jessica Beharry earned a "you were right, they are awesome" from me. From performance to fan interaction to personalities, the Sick Puppies are winners and put on the best show this writer has seen all year. Once more, Sick Puppies is Shim Moore on guitar and lead vocals, Emma Anzai on bass and backing vocals, and Mark Goodwin on drums and backing vocals. Visit their website, shared above, for more on the band, do yourself a favor and pick up Connect from their website or at a local record store near you. You won't be disappointed.