Wiz Khalifa, Juicy J, Ty Dolla $ign - Shell Shocked (Single) ft. Kill The Noise & Madsonik Review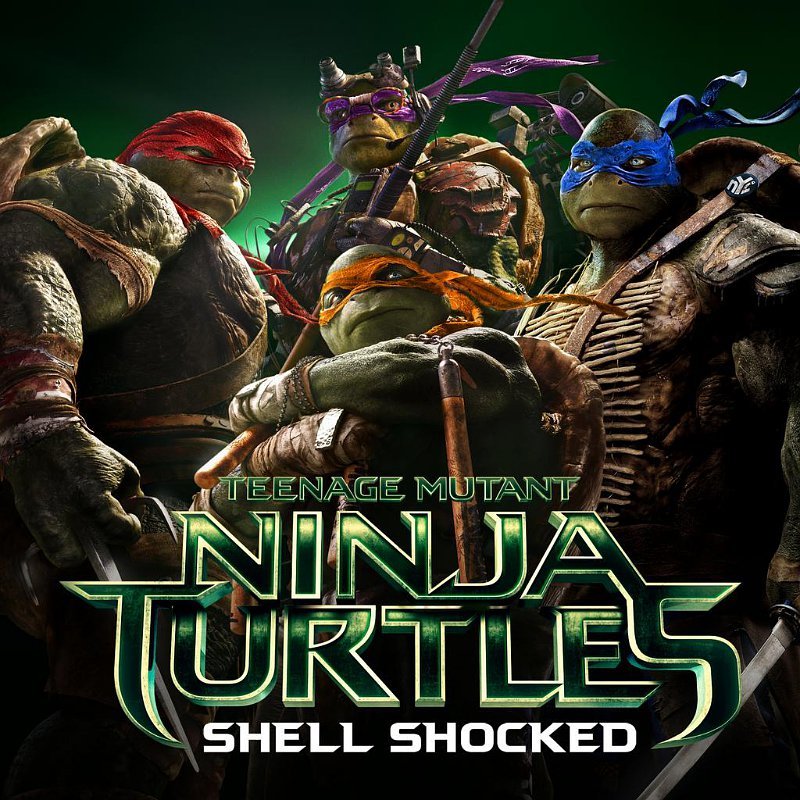 EDM and Hip-Hop aren't usually genres reviewed at TLR, but considering this is the first single off the soundtrack to the remake of Teenage Mutant Ninja Turtles, and myself being a die hard fan of the TMNT despite my mixed feelings on what I've seen of the new one so far, it's fitting to review it. Took a few listen to grow on me, but in all honesty, this song fits so much of the personality of the new TMNT, from what I've seen in trailers and read in interviews; as well as the sprawling mythos around the many, many incarnations of the Ninja Turtles that my rock centered brain took it in stride and listened to the lyrics closely... Read More.
I, Omega - Transients Review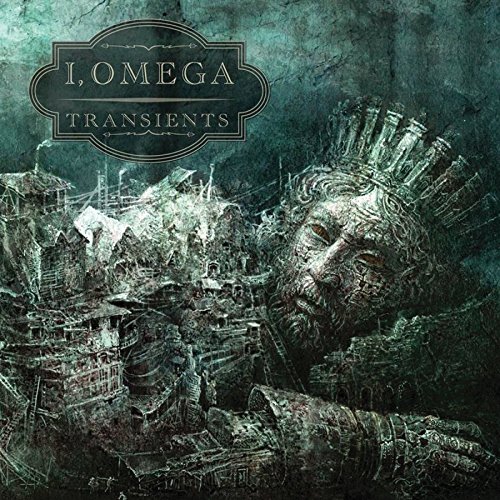 I, Omega has crafted a hard hitting album that rides and blurs the lines between metal and progressive... and it is good. Thrown in are some punk and hardcore influences, by this reviewer's ear at least, the punk bits are definitely appreciated here. The band's instruments are tight and aggressive but do not lack emotion other than anger, that said, there's not one song on Transients that isn't ready for headbanging or inciting a mosh pit... Read More.
Million Dollar Fix - Psychelephant EP Review
Million Dollar Fix is pretty damn balls to the wall rock 'n roll. Hard riffs and tasty hooks, their is like if AC/DC and Wolfmother had a baby, and it is good. Instruments are hard and guitars in particular have a fuzz to them with a dirty edge like their amps are burning out, drums are strong and defined; no machine gun fire, which is fine by this reviewer. Not knocking the machine gun approach, it impressive in technicality but gets too repetitive for my ear after a while... Read More.
Ben Kuzay - A Celebration Of Life Review
Ben Kuzay is back with another bass powered album. A Celebration of Life delves deeper into Ben's composition skills as he lays out an album with varying moods and deeper subtext in his playing than on the last album of his that we reviewed, Perpetual Reign. There's less shredding, well what most think of when they hear "shredding" linked with guitar or bass guitar, this time around; though no less metal than Perpetual Reign was... Read More.
(Hed) p.e. - Evolution Review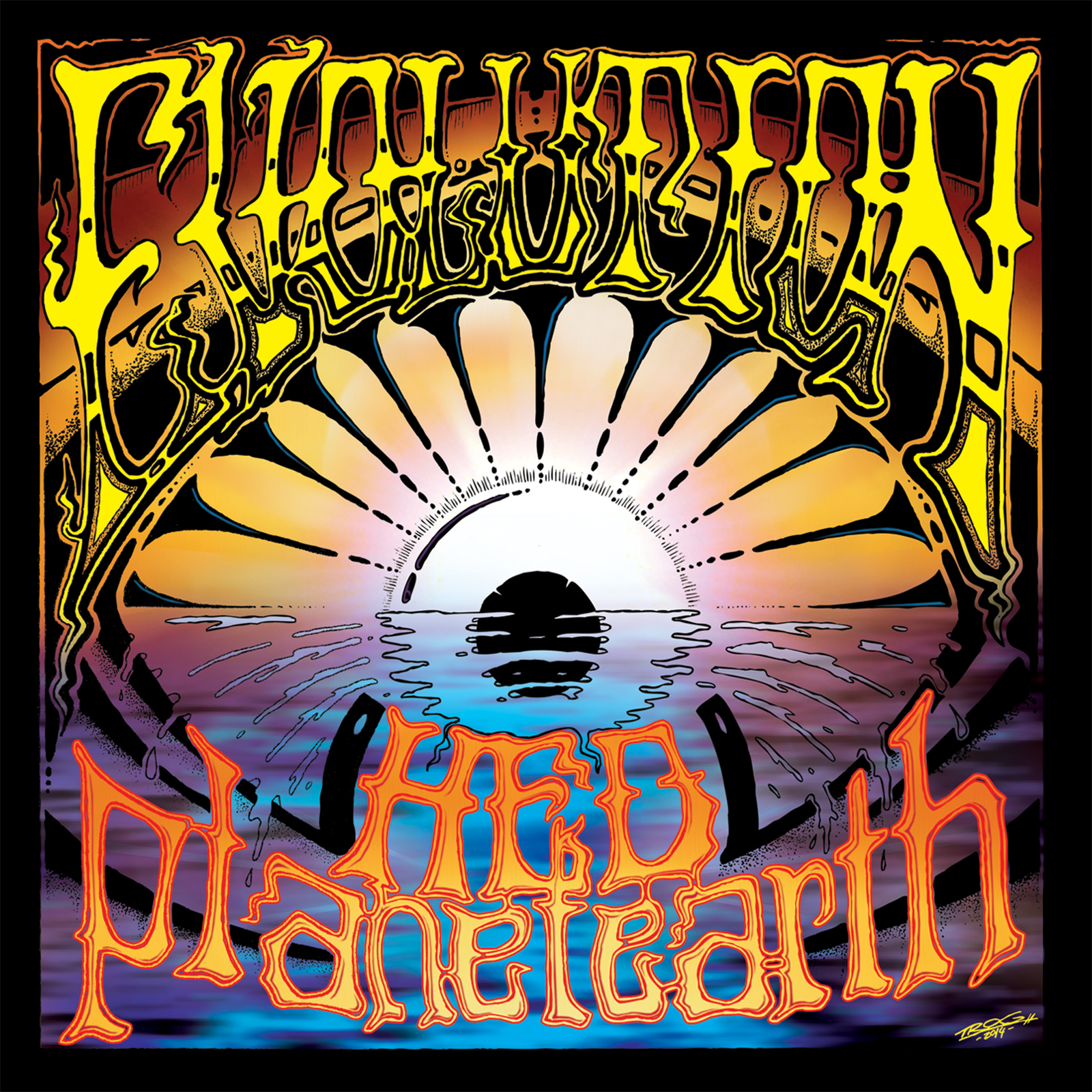 (Hed) p.e. is back after a four year break from producing a full album, and damn are they on fire with Evolution! The band has really hit the gas with the songs on this album, even the tracks that are more reggae than their usual rapcore/punk fusion they dubbed G-punk. Each song is layered and engineered that displays the raw yet refined power of the band's musical talents awesomely, and also showcases the emotions of each song in a way many bands that have made it to the cult status of (Hed) p.e. have forgotten... Read More.
Save The Clock Tower - Wasteland Review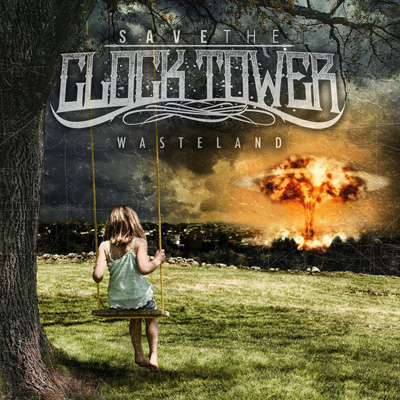 Tasmanian quartet, Save The Clock Tower, bring together metal, hardcore, post-hardcore, emo, screamo, alternative, and balls to the wall hard rock; melding and distilling the mix down to the purest forms of each in a blend that surpasses many metal and post-hardcore acts. Save The Clock Tower uses the tropes of these genres to truly break out of the mold of the post-hardcore subgenre... Read More.
Ray Goren - LA Sessions Review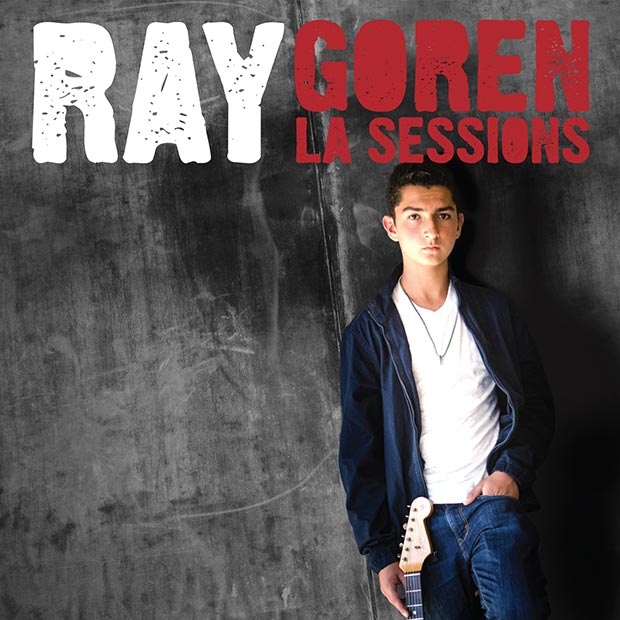 Listening to Ray Goren's EP, LA Sessions, hits home that this reviewer wasted his early childhood and teens when it comes to music. Young Master Goren is only 14 years old and jams with Soul based and guitar heavy R&B/Rock like an amalgamation of Jimi Hendrix, Stevie Ray Vaughan, and BB King; in skill only though. Ray is making his own sound and it is good, a little more pop in some ways than I usually like, but truly that's only in the hooks and how infectious his melodies are. Goren has crafted an incredible fusion of Soul, R&B, and Rock in his song writing both in lyrical content and musical composition for a knockout combination all around... Read More.
Mohammad - We Will Rock You (Single) Review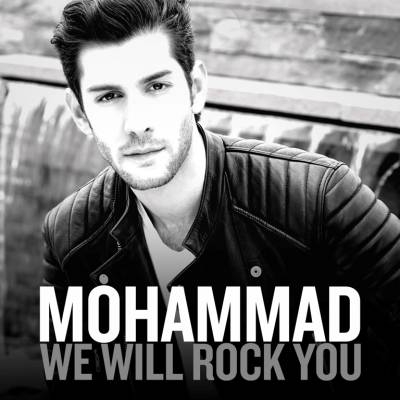 Mohammad Molaei's cover of Queen's legendary song, "We Will Rock You", will not be for everyone, especially purists that deny anyone can touch anything Freddie Mercury wrote and it not automatically be a steaming pile. That said, Mohammad's version is badass in its own right, blending classical string instrumentation with electronic melodies flavored with aspects of his Iranian background in the arrangement and flow of the alterations he has made to the song... Read More.
Ajenda - Hatred and Greed (Single) Review
Four piece Belfast, Ireland based Ajenda crafts a powerful song that calls humanity as a whole out on the downward spiral it is collectively in. A spiral of ever prevalent and seemingly always growing hatred, and its resulting segregation, between people on personal, racial, ethic, and "class" levels... Read More.
Aji Brokenbones Samiaji - Save Our Culture of Sudanese Review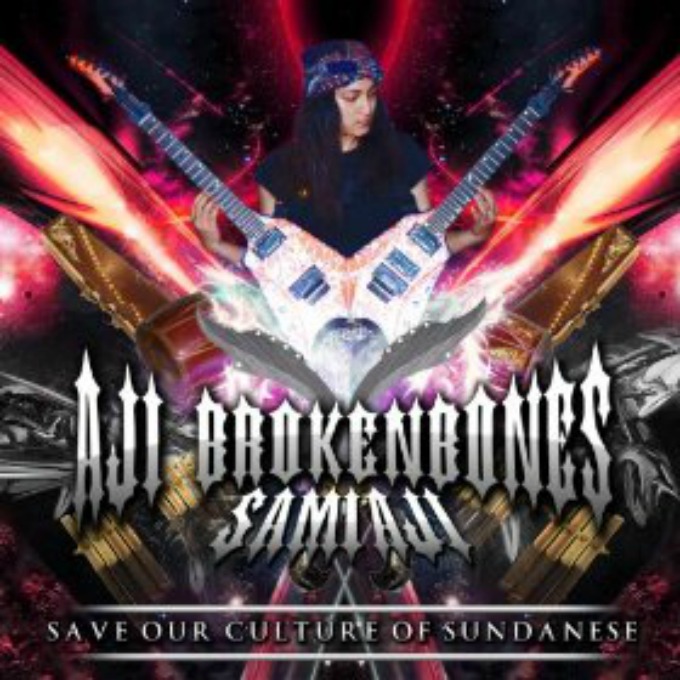 A teaming of World Music, Sudanese Ethnic to be specific, with shred metal is awe inspiring and completely beautiful. Not only for bringing this aspect of Sudanese culture to a wider audience, but for the technical creativity and beauty of bringing together increasingly rare instruments like karingding centreng, rebab, bonang, saron, kendang, gegedukan and modern instruments with roots in Europe and of course some shredding guitar! So much beauty, power, and history in every note, it's easy to forget you're listening to a metal album... Read More.
Adrian English - Total Chaos Review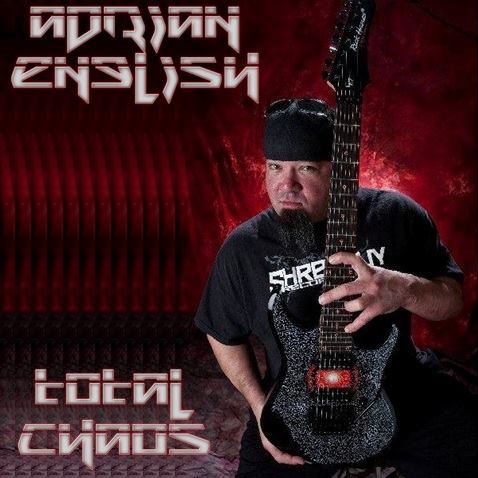 Adrian English returns with Total Chaos, and as hard as it is to believe, he is better than ever. Speed, precision, and more emotion flowing through his music than in previous outings. The man never seems to level off with his mastery of guitar from one album to the next. Granted, in many ways shred metal can sound like "shred metal is shred metal is shred metal" when musicians choose to reach a plateau of skill and musicianship, but Adrian always sounds like he never wants to get complacent or stay in one place forever... Read More.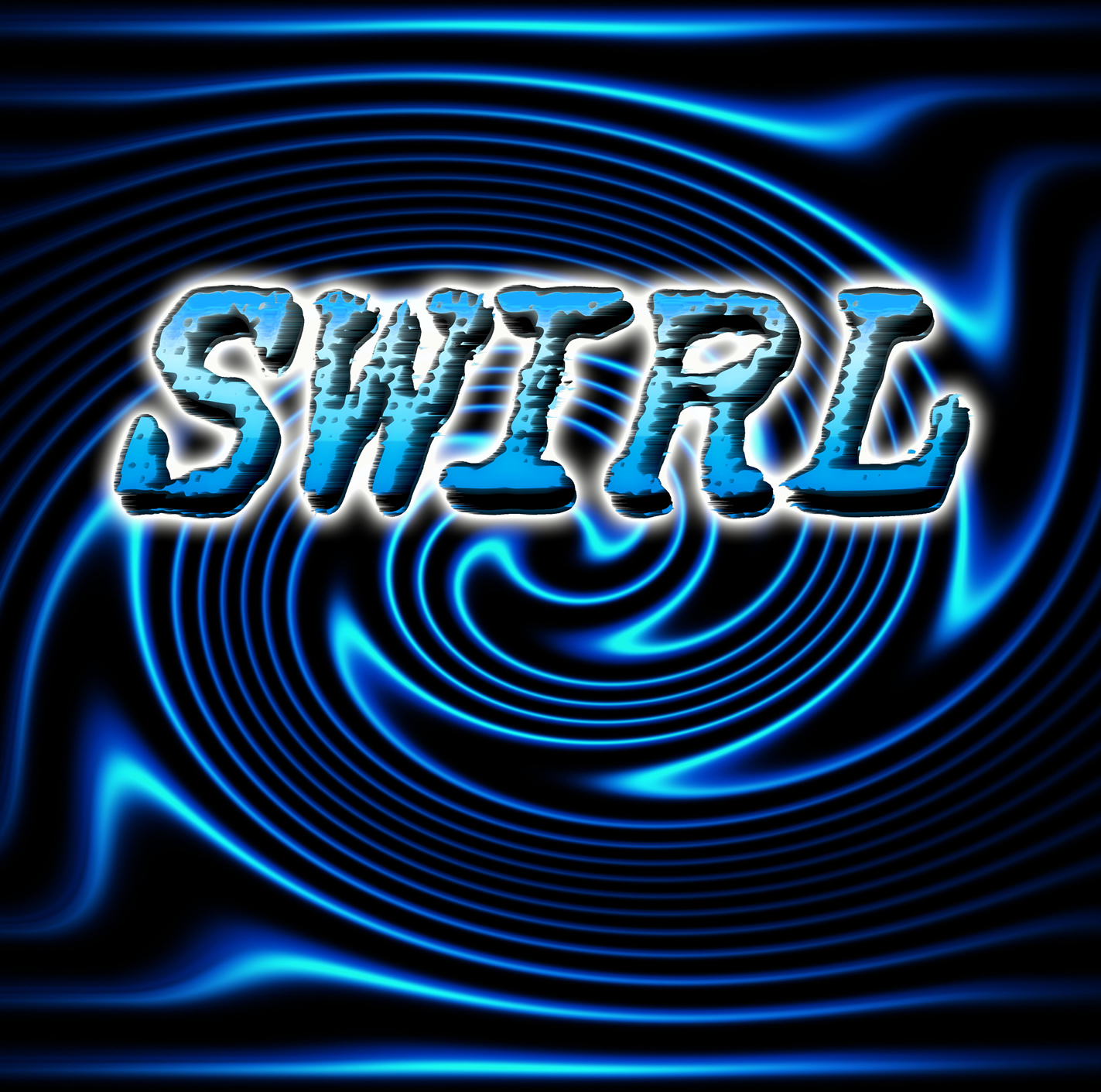 SWIRL is a hard rock/metal outfit from Temecula, CA and they are bringing big arena style rock and metal back to the forefront from the Inland Empire out to the masses! The band, led by brothers DT and Brian "Bam Bam" Jones, has encapsulated everything that was great about post-glam pre-grunge, big arena rock that rode the line between hair metal and hard rock. Not only have they encapsulated that sound and style, they have distilled it to its best, strongest form... Read More.
Something You Whisper - From The Other Side Review
Something You Whisper shows how diverse they can on the From The Other Side EP, showcased are example of their ability to write and play rock, metal, metalcore at points, ballads, and that sweet spot that rides the line that borders hard rock and metal. They shine particularly well on that line, not unlike Halestorm's ability to find that same nexus point, and explode with their best and strongest instrumentation and vocals... Read More.
The Dollyrots - Barefoot and Pregnant Review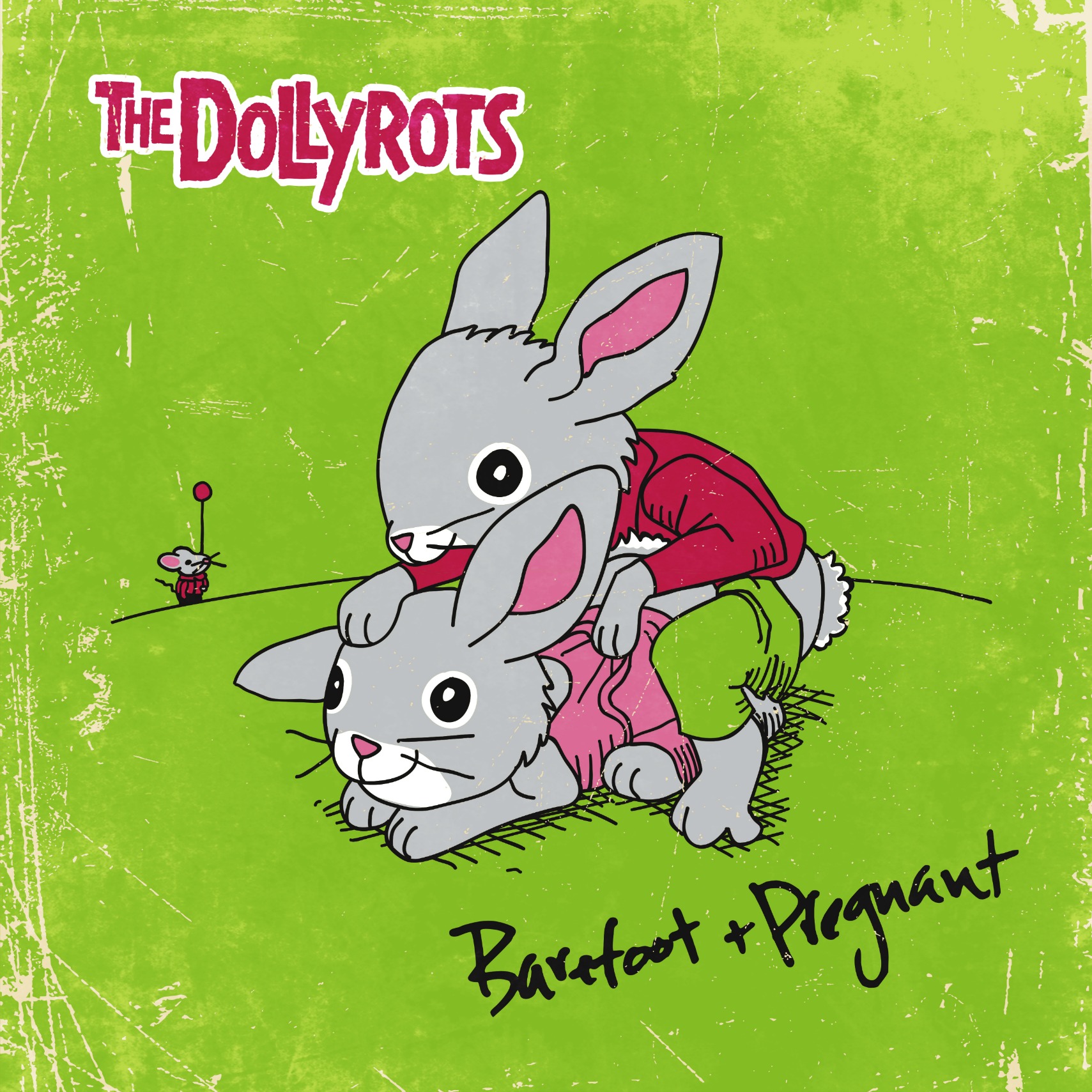 Pop Punk snark and humor mixed with Kelly Ogden's tight yet bubbly vocals and bass guitar, Luis Cabezas' smooth guitars that are still clearly guided by punk power chords and attitude... and yet there are some ballads in Barefoot and Pregnant too. This is The Dollyrots in top shape and better than I remember them from when they first broke out... Read More.
The Venetia Fair - ...Basically Just Does Karaoke Review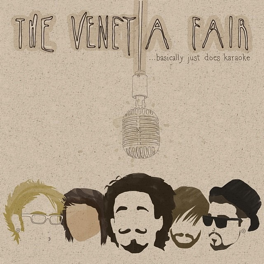 The Venetia Fair are back with their new EP of covers, "...Basically Just Does Karaoke", on the EP are the bands takes on new and old classics like "Bohemian Rhapsody" (Queen, if I have to tell you it was done by them you need to GTFO Tastes Like Rock), Jesus of Suburbia (Green Day), among others. Instead of covering the songs verbatim, The Venetia Fair take each and give them a retooling with their own punk meets cabaret style. No rioting please, it's well done, very well done in fact... Read More.
Soul Asylum -

Delayed Reaction

Review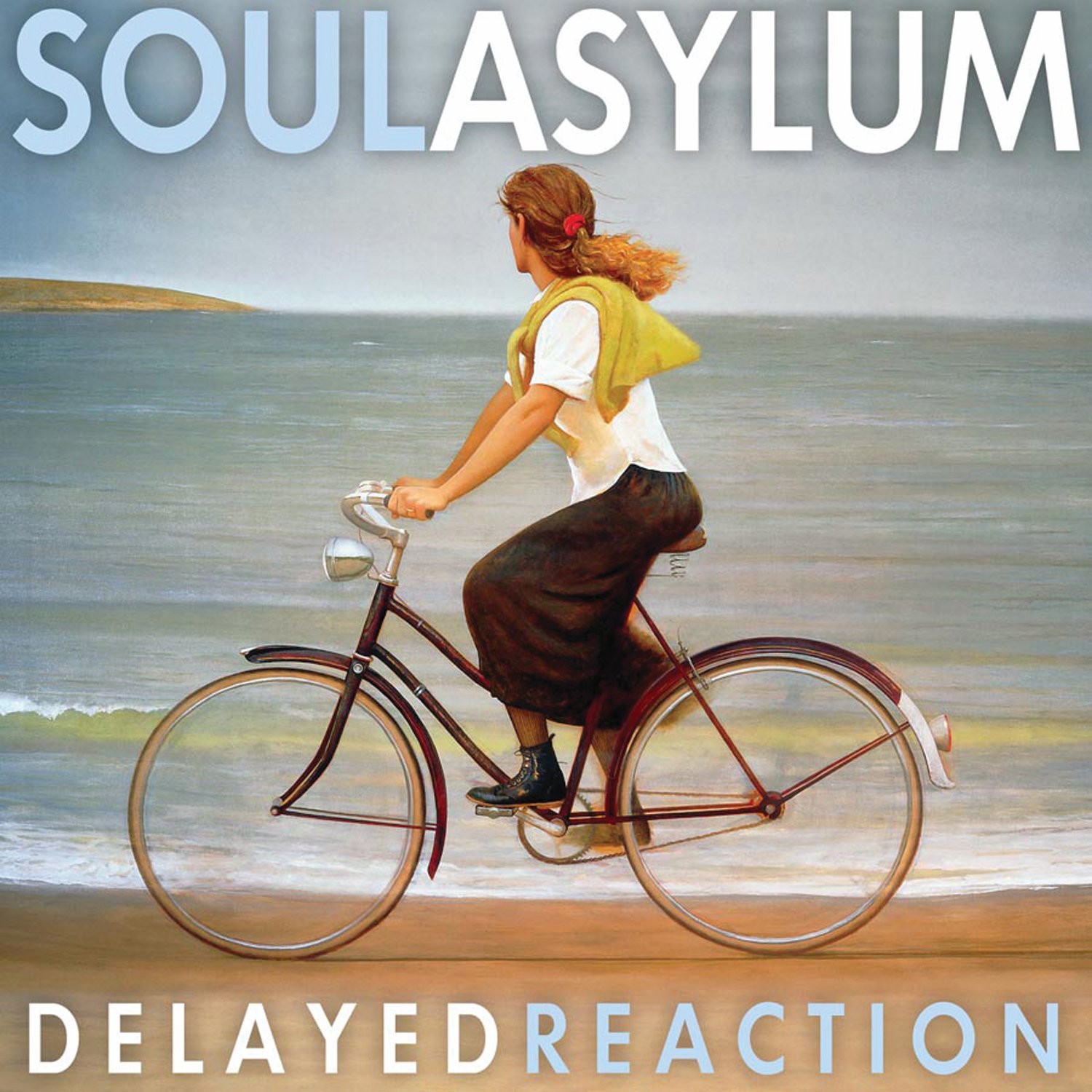 Soul Asylum's 2012 album Delayed Reaction, their first new album since 2006's The Silver Lining, brings the band to new heights of their game. Still making beauty from melancholy, Soul Asylum tops themselves perpetually within these ten songs; this is what alternative rock should sound like... Read More.
Uh Huh Baby Yeah - Trash Talk Review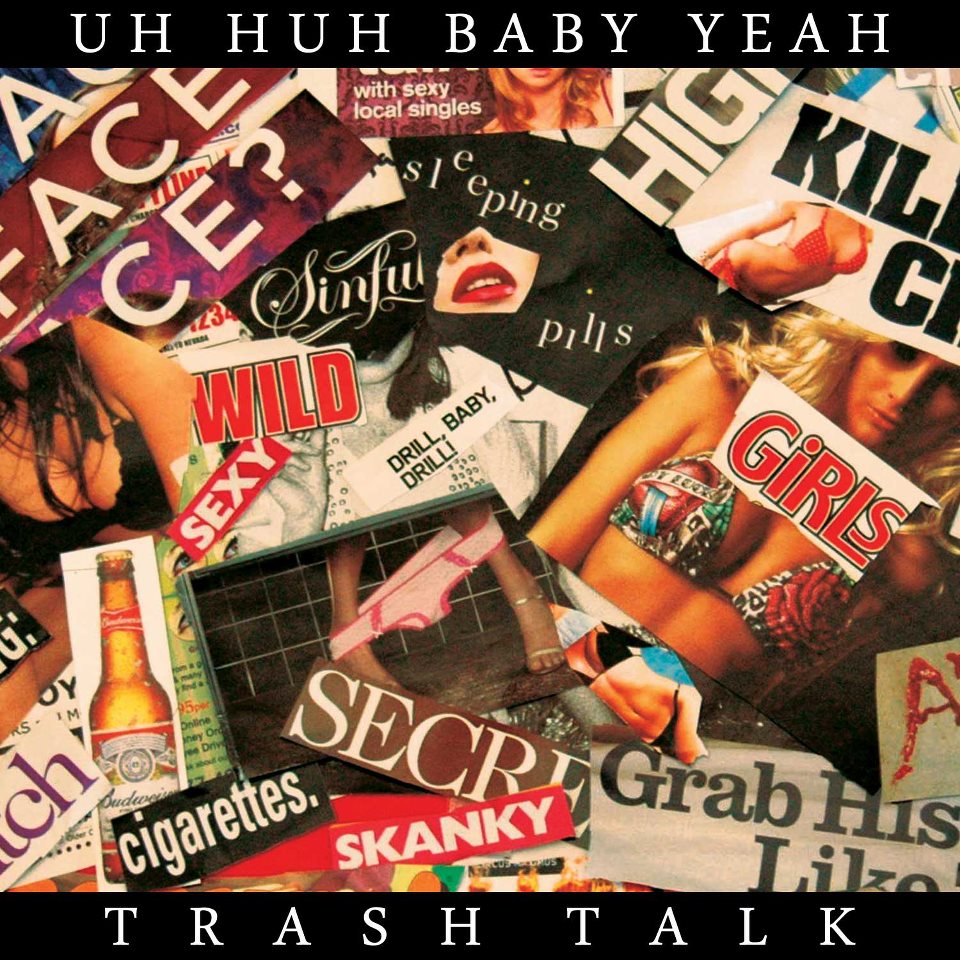 Uh Huh Baby Yeah present a hybrid of pop-rock with screamo. The go-to formula for pop-rockers that want to get radio play without becoming Justin Bieber (...the reference burns the fingers as it is typed) with enough cursing to enjoy the need for radio edits of the songs. That said the cursing feels like it's there just for that reason though and not to express anger or other emotional extremes... Read More.
Downfall 2012 - Everyman For Himself: Issue One Review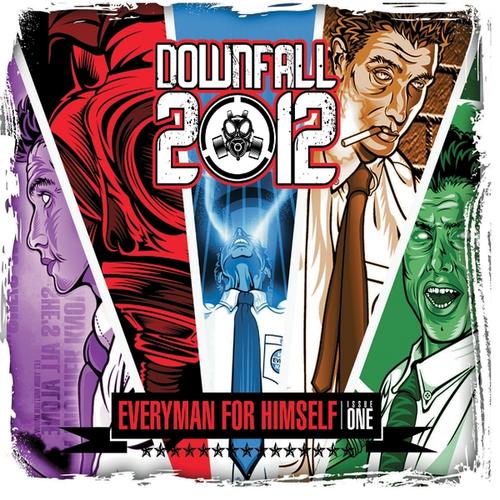 Hard, fast, and pissed off. Downfall 2012 delivers metal that revels in its roots while staying current; mixing in some rap style lyrics in at points and dystopianism . Almost nihilist lyrics, that are geared toward change though, for this reviewer's money anyway, and less of the "screw the future" type that has become popular in the last two decades... Read More...
Toby Knapp -
Static Warfare Review
Toby Knapp is back and has brought a blend of heavier but more thoughtful metal with him in Static Warfare. The aggression and virtuosity is still there in his playing and his compositions, but there seems to be more depth to this album than his last outing... Read More...

The Venetia Fair - Every Sick, Disgusting Thought In Our Brain Review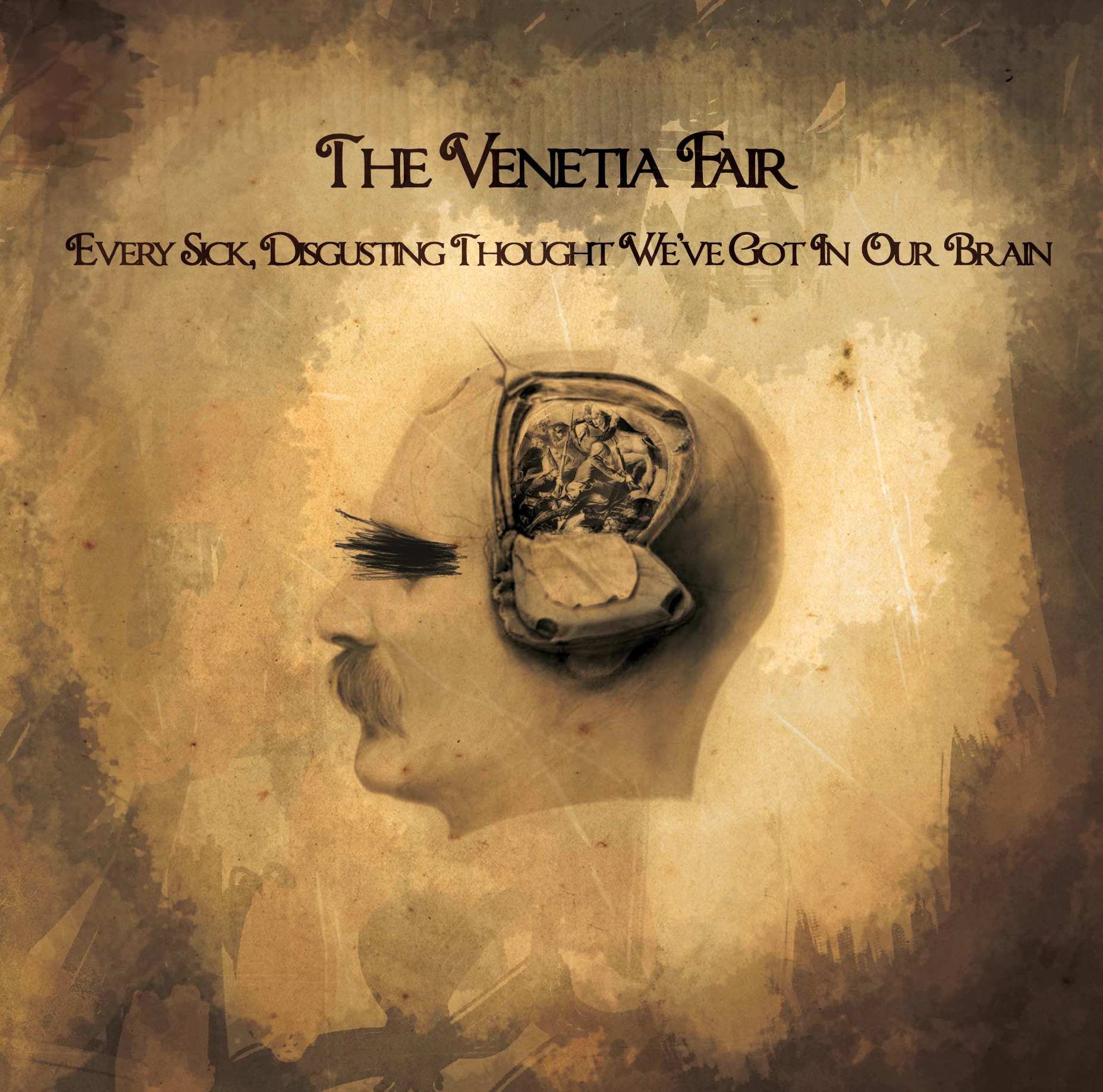 The Venetia Fair's Every Sick, Disgusting Thought We've Got In Our Brain is rock with a cabaret punk feel to a good chunk of the material on the album, while retaining heavier rock hooks and attitude; the album comes off as a mainstream rock answer to steampunk. Not this is a bad thing, some songs are reminiscent of early Panic! At The Disco before we all realized they suck; The Venetia Fair is what the guys from Panic wish they could be... Read More...
Device feat. Lzzy Hale -
Close My Eyes Forever
(Single) Review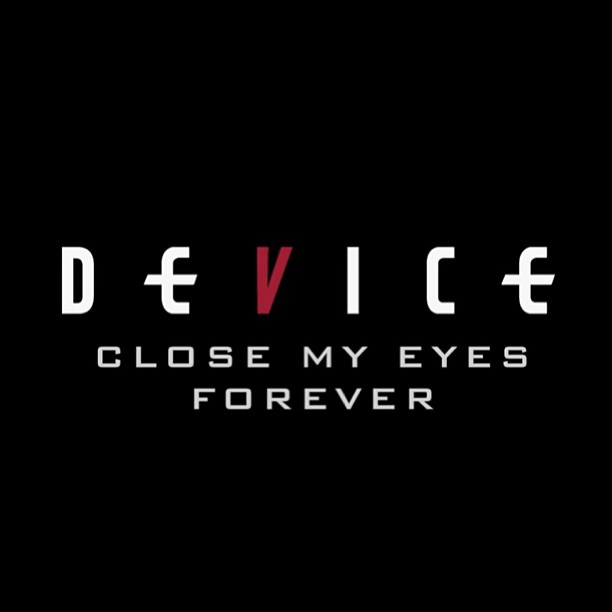 Normally TLR! stays away from covers, but this is David Draiman's new project Device and Lzzy Hale of Halestorm covering one of the most iconic rock/metal duets of all time... Read More...