Resistance - The Seeds Within
Posted 10/14/14 - 11:26 PM ET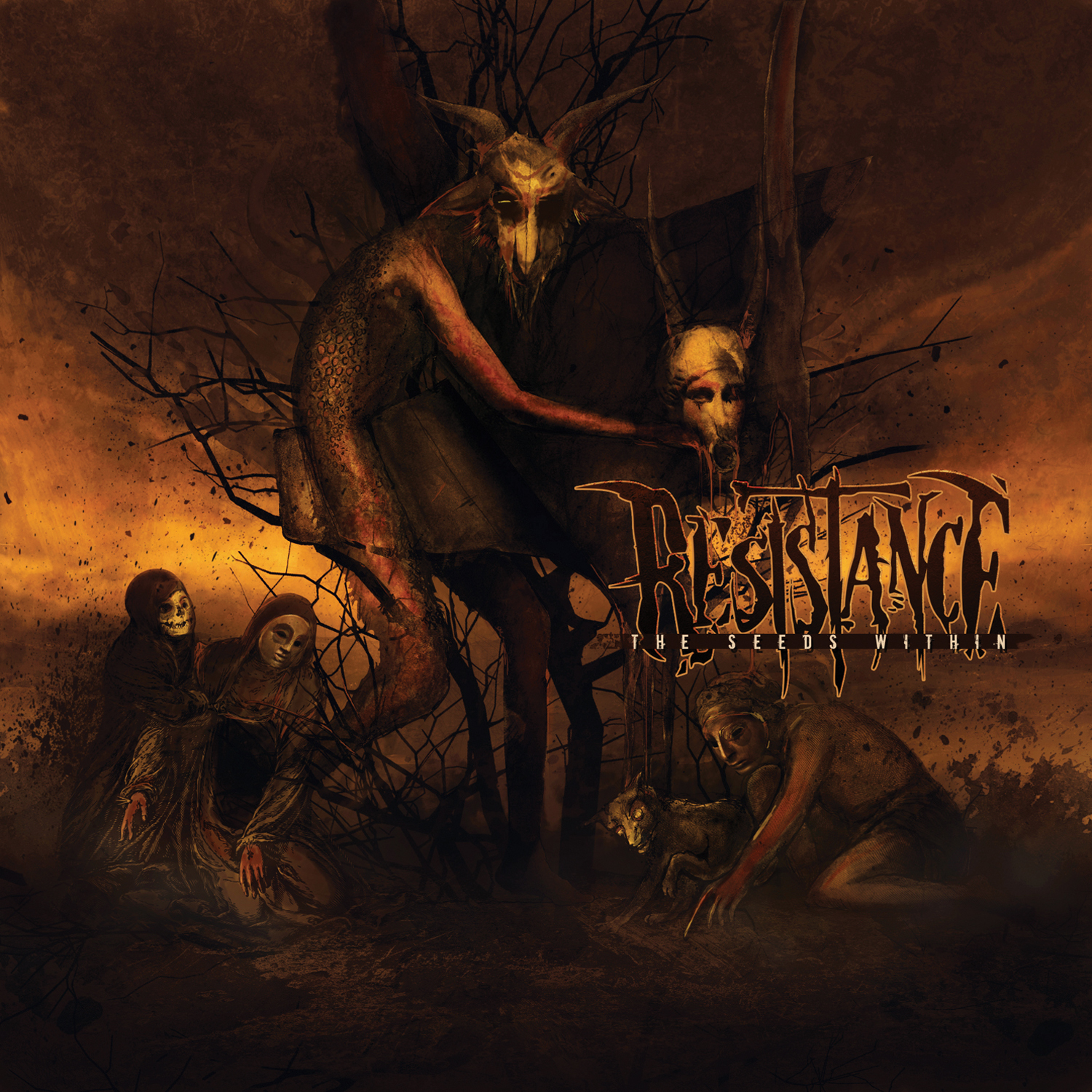 Resistance's "The Seeds Within" delivers a heavy and dark message through the whole album. The sound is bold and gritty, and as you'd expect of kickass metal, deep. Not only are the instruments intense, but the vocals are just as gritty and hardcore. You can tell that this is how it's meant to be heard, with a pounding depth, strong bass, and bold, rhythmic guitars. For Resistance, they took this by the goat's horns and owned it. The album itself is heavily related to both Christian ideas of the devil, as well as a little bit of older mythological references, and heavily focuses on death and the afterlife.
This brings in a unique sound and truly sets it apart from others. The path they took with that was a slight bit of merging near the start, which I find amazingly cohesive. They take this down a particularly dark road, in a relatively logical order. This brings out the core of Death Metal and some of the genre's obsession with death and the afterlife, bringing in Satanic concepts, even a song dedicated to the Number of the Beast. This was an amazing way of bringing in a bit of a storytelling element, which makes the album, as a whole, better in and of itself. Personally, I had never heard of this band before receiving this album for review, nor have I listened to copious amounts of death metal, but if anything has me interested in the genre moreso, this album is it.
Cross The River

The Underworld

Darkness Arise

Diabolical Obsessions

Omen

The Seeds Within

Apocalypse

Purgatory

The Gift To Inherit

Antithesis

Choice cuts are "Cross The River" and "Darkness Arise".
Resistance gets a 4 out of 5 for The Seeds Within.
Resistance is Xérus Liévin (vocals), Olivier Dris (rhythm guitar), Shaun Van Calster (lead guitar), Benoit Sizaire (bass), Jonas Sanders (drums). For more on Resistance check out

www.resistance666.net

and Like them on Facebook at

www.facebook.com/RESISTANCEBE

.