Reckless Serenade - Take Me Back To The Summer (Single)
Pop Punk/Indie/Alternative
Posted 10/18/14 - 2:01 AM ET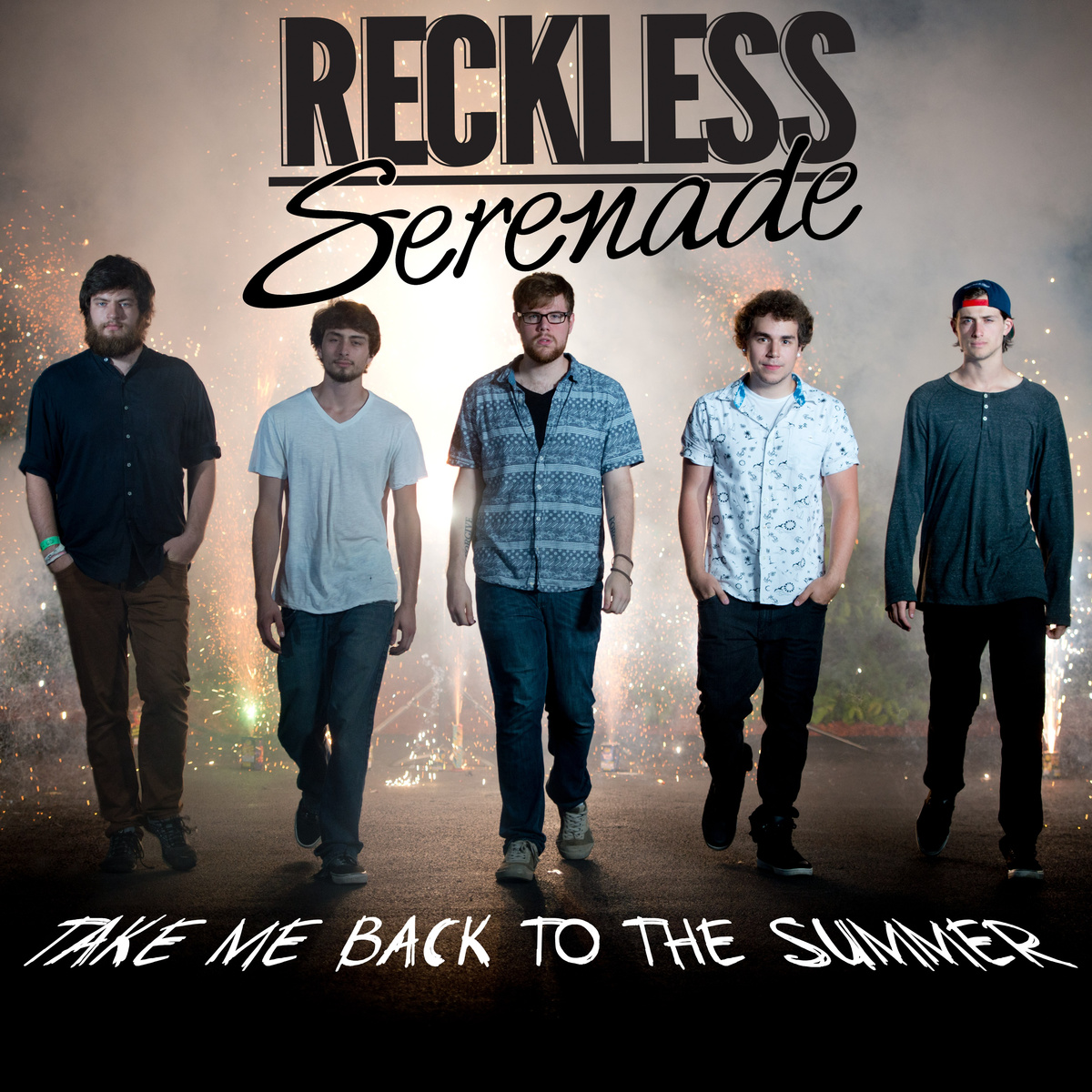 Reckless Serenade delivers a heartfelt pop punk ditty in "Take Me Back To The Summer", thankfully a little heavier on the punk side of the genre than I've heard from the indie pop punk crop of bands lately; frankly most of them have been keeping one foot firmly in the emo pool lately. Which, despite the nostalgic title and part of the lyrical content of the song, is not the case at all for this single. Instruments are tight, as are the vocals, they sync well but the vocals are of Cory Brent are of a timbre and execution of style closer to what came out of many straightedge (is that still a thing?) band about ten years ago when straightedge was hot and emo wasn't reviled by all non-emo kids. It works though, Brent has enough power in his voice that his singing doesn't come across whiny or snot-nosed; it has old school punk attitude with modern sensibility. Guitars lead the instruments on this track, drums (though skilled and still the proper backbone of the song) could be a little more aggressive for my tastes and would still fit the song well. Bass is pretty spot on for the tone of the song, well played and well blended into the overall sound. I want to check out more from Reckless Serenade and see what else they can accomplish and how far they can push themselves, this is a good song but there's deeper potential these musicians than we're being treated to in "Take Me Back To The Summer". Still a damn good fall anthem and going on my personal playlist too!
Reckless Serenade gets a 3.5 out of 5 for "Take Me Back To The Summer".
Reckless Serenade is Cory Brent (vocals), Mark Neidhardt (guitar), Steve Zeiss (bass), Matt Ruggiero (drums), Will Prinzi (guitar). For more from Reckless Serenade check out

recklessserenade.bandcamp.com

.