Mohammad - We Will Rock You (Single)


Classical/Ethic/Electronic




Gold Digger Music Productions




Posted 6/11/14 - 7:32 PM ET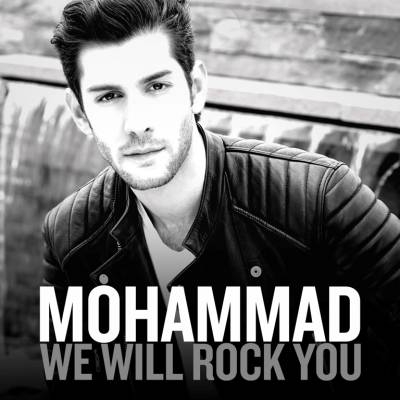 Mohammad Molaei's cover of Queen's legendary song, "We Will Rock You", will not be for everyone, especially purists that deny anyone can touch anything Freddie Mercury wrote and it not automatically be a steaming pile. That said, Mohammad's version is badass in its own right, blending classical string instrumentation with electronic melodies flavored with aspects of his Iranian background in the arrangement and flow of the alterations he has made to the song. The mix is well done and gives new breath to the classic song in a way this reviewer is pretty sure Freddie would've liked. Bass and drums are still in the mix and are faithful to Queen's arrangement except at a lower tempo, violins have replaced the guitars completely for an extremely well done blend of modern and traditional sounds. As stated, naysayers will have plenty to say about this cover, but it's well done and keeps the spirit of what Mercury wrote, and I stand by what I said about him liking what Mohammad has done with one Queen's most popular songs.
Just listen to the violin reworking of the opening bars and this reviewer dares you not to bob your head and tap your foot as though you're listening to the original. Even with the slower tempo than the original you can still, and will habitually but with a new ear to the music, rock out with "We Will Rock You".
Mohammad gets a 4 out of 5 for his reworking of "We Will Rock You".