Dean Motter's Mister X: Razed #1


Crime/Noir




Dark Horse Comics




Posted 2/25/15 - 9:05 PM ET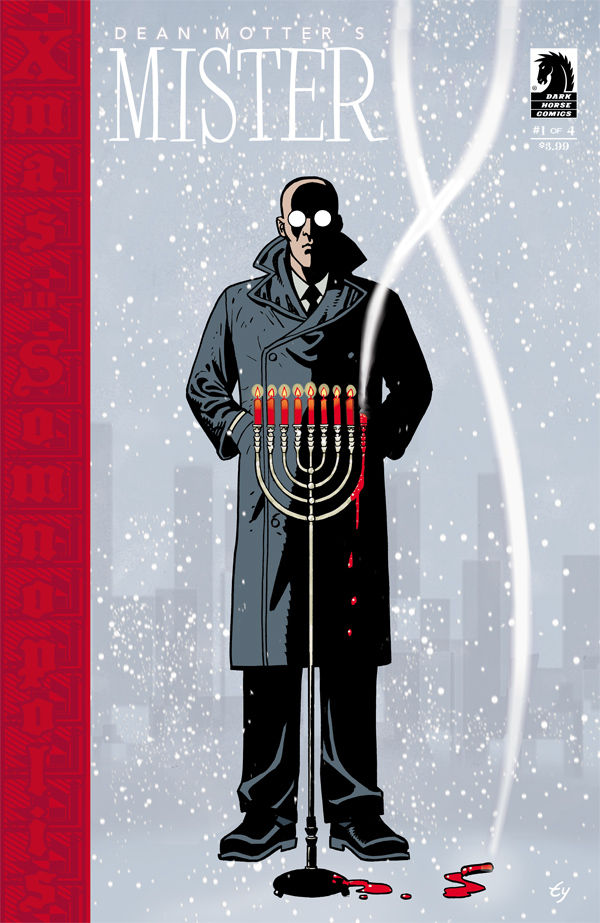 Dark Horse Comics' Official Solicitation: "Visionary creator Dean Motter returns with a new masterpiece of retrofuturism! Radiant City is a metropolis as mysterious as its alleged creator—Mister X. What should've improved the city left it cursed. Now, Mister X must watch over the City of Dreams turned City of Nightmares, keeping vigil during a holiday season that's anything but jolly."
"The Eaves of Destruction"
Creator, Writer, Illustrator: Dean Motter
Cover Artist: Ty Templeton
Assistant Editors: Roxy Polk & Aaron Walker
Editor: Dave Marshall
Publisher: Mike Richardson
Release Date: 2/25/15
Retrofuturism Crime Noir. In short, awesome. And now I am filled with regret that I didn't start reading and reviewing Mister X in earlier tales. The vibe Dean Motter has in his Mister X has a Dark City feel, and yet is much more developed and solid than the 1998 cyberpunk noir thriller. Told in three old school serialized segments that look and feel like comics from the 1940s. Motter's story telling is solid and fully accessable, even if you don't have a knowledge of Golden Age comics and how they were written and produced; art style matches perfectly, all artwork is also handled by Mott and I am digging his minimalist yet detailed approach to his visuals. I also really liked the one panel that featured a doorknocker that looks like Hellboy's face. The twists and turns keep you guessing too, then the unexpected conclusion was excellent, again, very '40s crime noir.
Definitely recommend checking out Mister X if you have not read any of the previous outings, this is a good jumping on point for new readers. For cyberpunk fans, for retrofuturism fans, for crime noir fans, for Golden Age comics fans. Mister X pleases on many levels.
Mister X: Razed #1 gets a solid 4 out of 5.
For more on Mister X: Razed visit www.darkhorse.com and get out to support your local comic and hobby shops today!