Marvel's Agents of S.H.I.E.L.D. Season 2 Premiere
Action/Adventure/Sci-Fi/Superheroes
ABC/Marvel Studios
Posted 9/24/14 - 12:45 PM ET
Clark Gregg as S.H.I.E.L.D. Director Phil Coulson
Ming-Na Wen as Agent Melinda May
Brett Dalton as Grant Ward
Elizabeth Henstridge as Jemma Simmons
Iain De Caestecker as Leo Fitz
B.J. Britt as Agent Antoine Triplet
Patton Oswalt as Agent Billy Koenig
Lucy Lawless as Agent Isabelle "Izzy" Hartley
Nick Blood as Lance Hunter
Henry Simmons as Alphonso "Mack" MacKenzie
Adrian Pasdar as Brigadier General Glenn Talbot
Brian Patrick Wade as Carl "Crusher" Creel / Absorbing Man
Original US Airdate: September 23, 2014, 9 PM ET/PT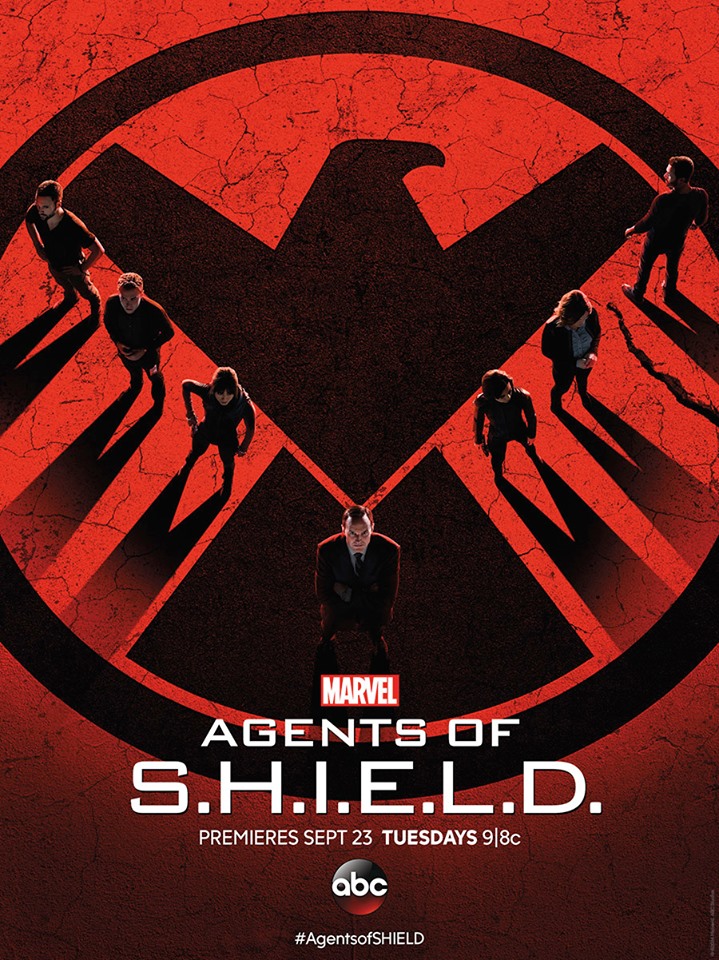 Marvel's Agents of S.H.I.E.L.D. returns and loses none of the energy and pace it amped up to after the crossover with Captain America: The Winter Soldier in season one. The show kicked of it's second season at a run picking up months after the end of the season one finale with Coulson and his team still working on rebuilding S.H.I.E.L.D. after the events of Captain America: The Winter Soldier and the kinetic second half of last season, no spoilers but if you haven't seen Cap 2 and season one of Agents, you have missed out! This season lived up to the hype already in scope and the promise of digging deeper into the treasure trove of Marvel history. An actual powered supervillain, new members on the team, the grittier tone set up by the events of Cap 2 and the end of season one, and the promise of more fan favorite characters (Mockingbird is coming on the October 21 episode!!!). Season two of Agents of S.H.I.E.L.D. has a lot of possibility to be the best genre show on air this fall and winter and this writer hopes it lives up to it, not only for the sake of a great Marvel Comics show staying on a major television network but for the additions to the Marvel mythos the show has already given us in Agent Melinda Maye (Ming-Na Wen), Skye (Chloe Bennet), Fitz (Iain De Caestecker), Simmons (Elizabeth Henstridge), and Grant Ward (Brett Dalton).
None of the main cast of characters escaped last season unaltered, but at the core each retains the heart and soul they were introduced with last year. Considering the show has hit a stride that allows it to be character as well as plot driven this is important, season one was very character driven at first glance in the early episodes as people and critics failed to see the bigger picture being set up while focusing on the core team Agent Phil Coulson put together after his mysterious return from the dead after the events of the Avengers. Many of the subplots were revealed but also deepened by the end of season one and have carried over to season two albeit still as subplots. Though overshadowed by the rebuilding of S.H.I.E.L.D. and the threat of Hydra, it appears after the premiere episode that all things will end up as connected as they were in season one. Hopefully as masterfully done as last year too.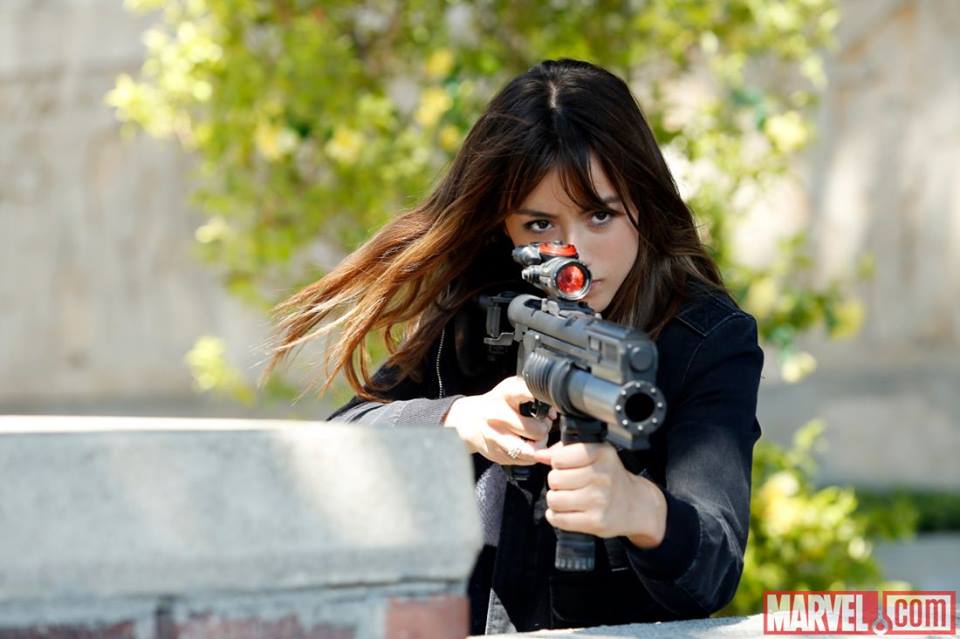 Chloe Bennet as Skye, now taking on more of a physical roll in the series while still being one of the best tech assets the team as thanks to her hacking skills.
Courtesy Marvel Entertainment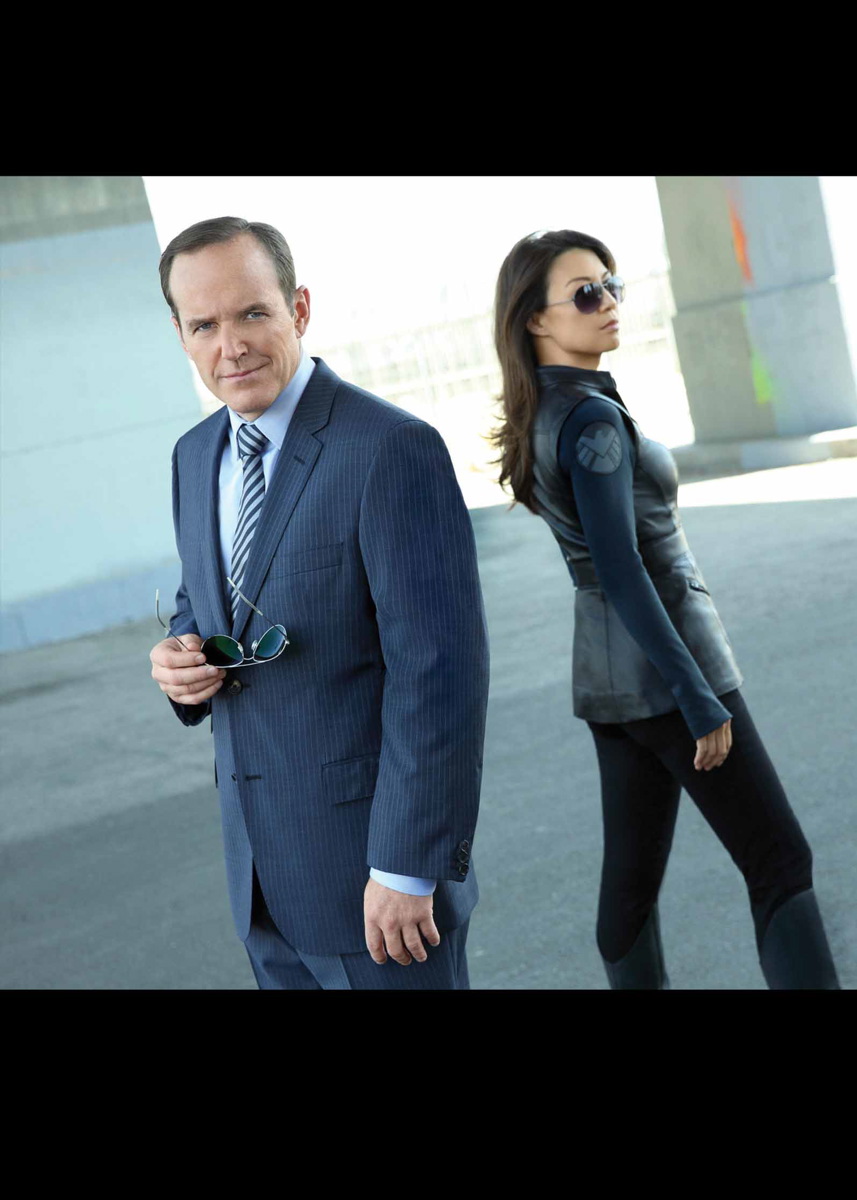 Atmosphere of the show overall has taken on a grittier edge, even in the feel of the lighting in most scenes, as Coulson has taken the team into the shadows; acting as vigilantes rather than government agents following Captain America: The Winter Soldier's shock to the status quo of the Marvel Cinematic Universe's landscape. I know I'm geeking out and showing my fan boy colors here, but it's hard not to as a Marvel fan but also from a cinematic standpoint; it is incredible what Marvel Studios has accomplished with the genuine film to Television crossover they accomplished between the Marvel Phase One and Phase Two films and the Agents of S.H.I.E.L.D. TV series. I for one am looking forward to the future possibilities now that Guardians of the Galaxy has been released and with Avengers: Age of Ultron on the horizon. The potential for the show to affect the movies the way movies have the TV show once Age of Ultron drops this coming May are dauntingly fun.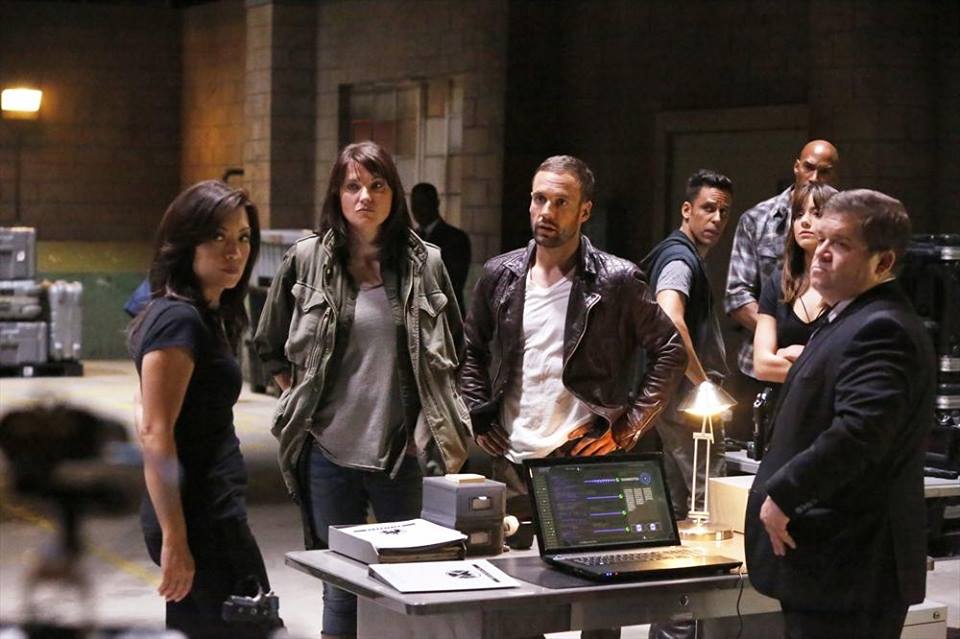 The new S.H.I.E.L.D. HQ and team L-R: Ming-Na Wen as Melinda May, guest star Lucy Lawless as Izzy Hartley, guest-soon-to-be-regular star Nick Blood as mercenary Lance Hunter, Henry Simmons as Mack Mackenzie standing behind Chloe Bennet as Skye, and Patton Oswalt in the foreground as Billy Koenig. - Courtesy Marvel Entertainment
Getting back to subplots for a moment, this writer is personally excited for the show to delve deeper into the origins of Chloe Bennet's character Skye. After Clark Gregg's Coulson (check out Trust Me now on VOD and DVD for more of this great actor, he wrote, directed, and starred in the film) she is my favorite character on the show and has the most interesting and mysterious background, which was hinted at all through season one and is set to take over as the primary subplot with the casting reveal of Skye's father a few months ago. Kyle MacLachlan will be portraying "The Doctor" in the upcoming episode "Heavy is the Head". Coupled with the reveal of how Coulson was brought back to life, and the same process saving Skye's life, at the turning point of season one (where it began to really feel like a Marvel film); there are so many places story line can go.
As an aside, the show has garnered enough popularity that Marvel has green lit a comic series set in the main 616 Marvel Universe of comics starring the comic version of Coulson and introducing the first ever comic versions of Agent May, Fitz, Simmons, and Skye plus having a revolving door of superhero guest stars! It remains to be seen if there will be a comic version of Grant Ward introduced in the comic. Its scheduled to be released on New Year's Eve of this year, and there will be a review of it here in the Geekonomicon!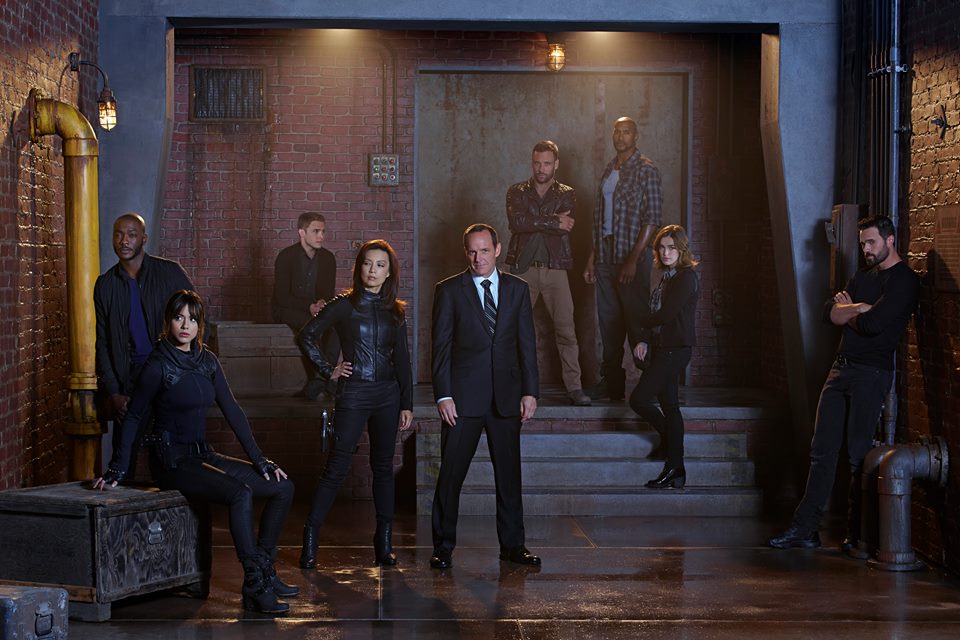 Agents of S.H.I.E.L.D. Season Two Promo Image, L-R Foreground: Chloe Bennet as Skye, Ming-Na Wen as Melinda May, Clark Gregg as Phil Coulson. L-R Background: B.J. Britt as Antoine "Trip" Triplett, Iain De Caestecker as Leo Fitz, Nick Blood as Lance Hunter, Henry Simmons as Alphonso "Mack" MacKenzie, Elizabeth Henstridge as Jemma Simmmons, and Brett Dalton as Grant Ward. - Courtesy Marvel Entertainment
The series, all fanboying aside, has become a truly impressive example of genre television done right. I truly hope it gets the six or seven seasons and a movie treatment, it deserves it. Here's to a great second season and ever growing and addicting story lines! This writer stands with S.H.I.E.L.D.!!
The season two premiere of Marvel's Agents of S.H.I.E.L.D., "Shadows", gets a solid 5 out of 5!
For more on Agents of S.H.I.E.L.D. check out www.marvel.com and Like the show's Facebook page at www.facebook.com/AgentsofShield. And help the show continue to trend on Twitter using #AgentsofSHIELD and #AgentsofSHIELDSeason2.