Married With Sea Monsters - Face It Tiger (The Mary Janes Cover) Single
Posted 9/25/14 - 11:29 PM ET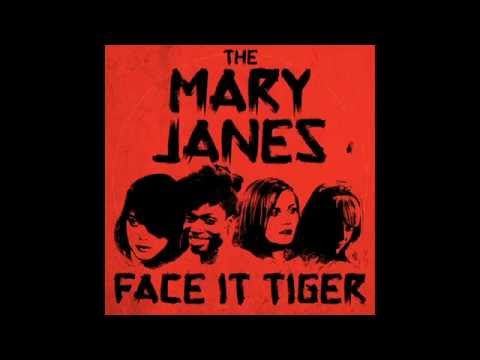 Married With Sea Monsters must have loved Edge of Spider-Verse #2: Gwen Stacy: Spider-Woman as much I did, because they made a real cover of a fictional song performed by the band, The Mary Janes, Gwen Stacy is the drummer for in the alternate Marvel Universe she hails from. And Married With Sea Monsters completely nailed it! Making the graphic featured above with the fictional ladies from the Marvel Universe that comprise this alternate reality take on women from the Spider-Man mythos (including Mary Jane Watson and Gwen Stacy) also scores Married With Sea Monsters some points in my book. At first I thought about putting this review in the Geekonomicon column with the review Edge of Spider-Verse #2, but no, it deserves to be here in the music review section. The Waco-based trio hit this song hard with power pop/punk style and adrenaline as though it leaped off the comic page chorus was splattered across. Very garage rock with punk attitude and power pop hooks, the three piece band with two guitars and drums really slams this out of the park. While some might label the just about two minute jam a parody, since it's a cover of a fictional band with a superhera drummer; but it seems the band really put this together out of love for the Edge of Spider-Verse issue that spawned and this review digs that pretty deeply.
Pacing of the song is very Ramones meets The Runaways and it works, oh boy does it work. Keep an eye on TLR for more with Married With Sea Monsters, they worth a listen, trust me; and that's not just the comic fanboy side of me talking.
Married With Sea Monsters gets a 5 out of 5 for bringing The Mary Janes' "Face It Tiger" to life!