MAGENTA - Songs for the Dead
Posted 7/1/16 - 11:59 PM ET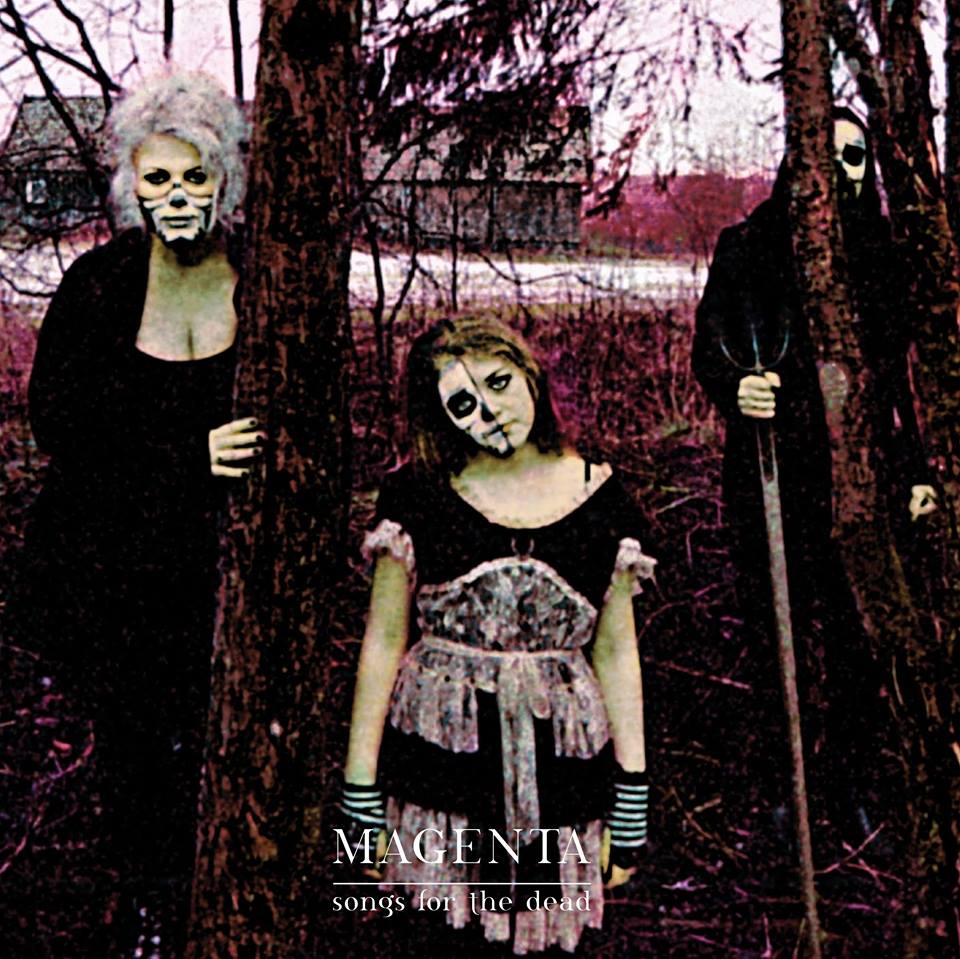 Magenta is a Norwegian industrial rock band with a unique sound. They formed in 1995 and in 2013, this album (Songs For the Dead) started recording.

I wish someone had given me this back in 2003, the height of my metal/rock/goth music love. I can tell you that this would have been right up there in my favorites next to My Chemical Romance, AFI etc...Nonetheless, this album was overall, an enjoyable listen. My favorite track has to be track 6, "Ghost". The haunting, but upbeat mixture is unlike anything I had heard before. A close second was track 5, "Descending" because as I listened to it, I felt like this could have been a track from Repo the Genetic Opera. The intro was just beautiful and the vocals really stood above and beyond.
My least favorites were where there was little to no vocals. Mainly track 10, "Only Death Is Real". It was mostly screaming. I wasn't a huge fan of the spoken parts in the songs with the exception of track 7, "The Pentagram"; I feel like the spoken parts fit in very well. I wish there was more singing because the vocalist has a beautiful voice with a unique timbre. I would love to hear their older stuff and I will look forward to hearing future songs as well.
Dance Macabre

Im Paradisum

Die Young

All Year Long

Descending

Ghost

The Pentagram

Mirror

The Day I Die

Only Death Is Real

MAGENTA is Vilde Lockert (vocals), Anders Odden (guitar, bass, programming, vocals), Daniel Hill (bass during live shows), and Erik Engebretsen (drums during live shows. For more on MAGENTA visit

www.magentamusic.bandcamp.com

.