Lovesick Saints - Dia De Los Muertos
Posted 9/27/14 - 10:28 PM ET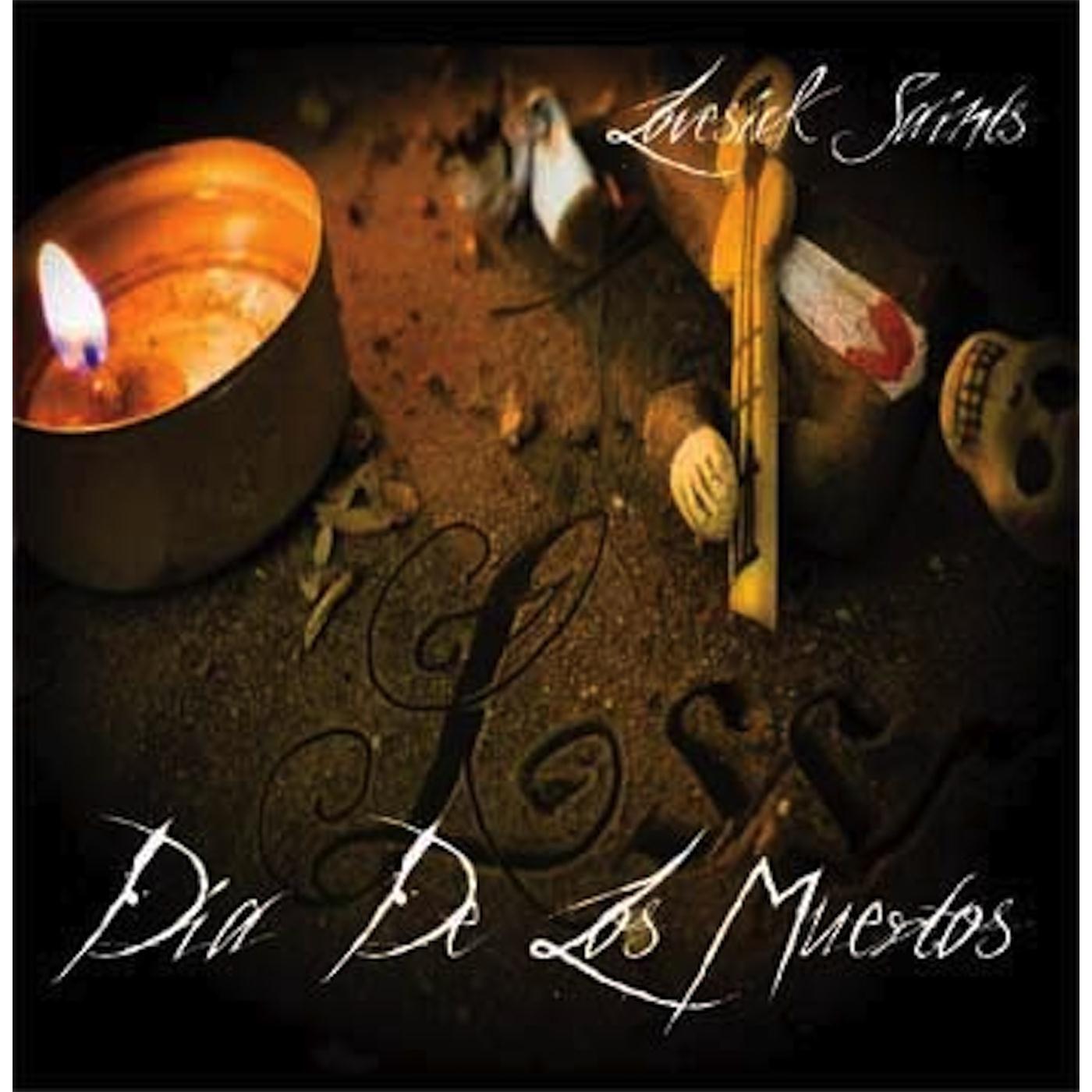 The Lovesick Saints are an Arizona based three piece alternative/punk outfit, their six song Dia De Los Muertos features a much more diverse sound and diverse influences from outside of those genres. Some songs have a country-ish feel, stressing the "ish" there, in composition as the lyrics are more alt and punk driven even in songs like "Empty"; others have some pop rock in their hooks and structure. The trio has a much stronger presence and tighter instrumentation on their faster songs that have more punk energy mixed with alternative sensibilities than on the slower, almost ballad type, songs. With a small sampling of their sound this reviewer can't say for certain, but the slower songs have an "against the grain" for the instrumental part of the songs and in the vocalizations too. Lyrics are decent, they don't remake the mold for this genre, but they are good.
Pacing is a bit back and forth between the up tempo songs and the couple of slower songs, it doesn't kill the buzz on the EP but it feels like they were added for the sake of showing off the band's versatility rather than enhancing the listening experience. Cross sections of what you can play are great, but like I said; they're good songs, they're just kind of there as you listen through the tracks. Overall, worth a listen and there sounds like there is greater potential here in the Lovesick Saints, and I want to hear it come out in a big way. Embrace the punk energy and not the slight melancholy alt rock tends to bring out sooner or later.
Dia De Los Muertos

Sick and Broken

One Foot In The Grave

War Story

This Ain't It

Empty

Choice cuts are the title track and "War Story".
Lovesick Saints get a 3.5 out of 5 for Dia De Los Muertos. Too many influences being filtered into the songs at once, talent is solid and I want to hear more from these guys, but the long list of influences for the trio needs to take a backseat so they can focus on being the Lovesick Saints.
Lovesick Saints are Tom Holliday (Guitar/Vocals), Jarrod Olson (Bass), Christian Howell (Drums/Backing Vocals). For more on the Lovesick Saints check out

http://lovesicksaints.com

.