Jane's Addiction Doing What They Do Best at The Shindig
Photographs by Team Hyena (Mike and Cat Perfetti)

Posted 10/1/14 - 10:30 PM ET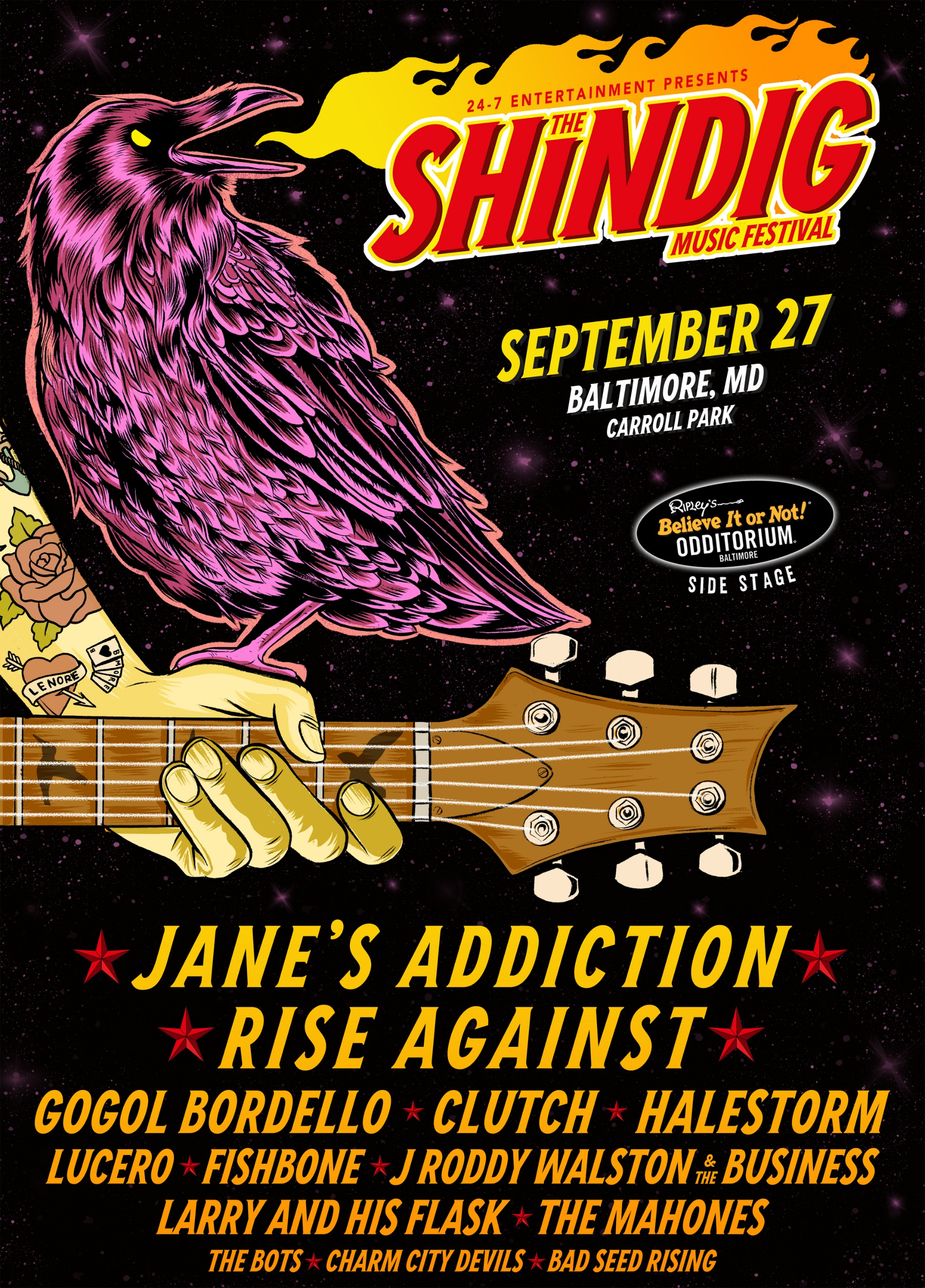 We were sitting at the picnic table, back at the PRS Guitar tent after checking guitars out with J. Roddy Walston and the Business, just reflecting on how very good Baltimore's Shindig Festival had been to us when we saw the golf carts racing towards the Jane's Addiction trailer and knew it was time to make our move. Last time we had seen them was in Hells Kitchen, NYC back in 2012 and couldn't wait to be re-energized with some of that old Perry/Navarro magic.




It's kind of hypnotic when they first start playing, especially when you are standing nearly arms length away from guitarist Dave Navarro. I could tell that I had lost my wife Cat, the other half of Team Hyena, to the Navarro Fever about halfway into the first song. Straddling a side fill monitor, she would come out of her trance to snap a couple pics, only to quickly drift back into Juanas Addicion land.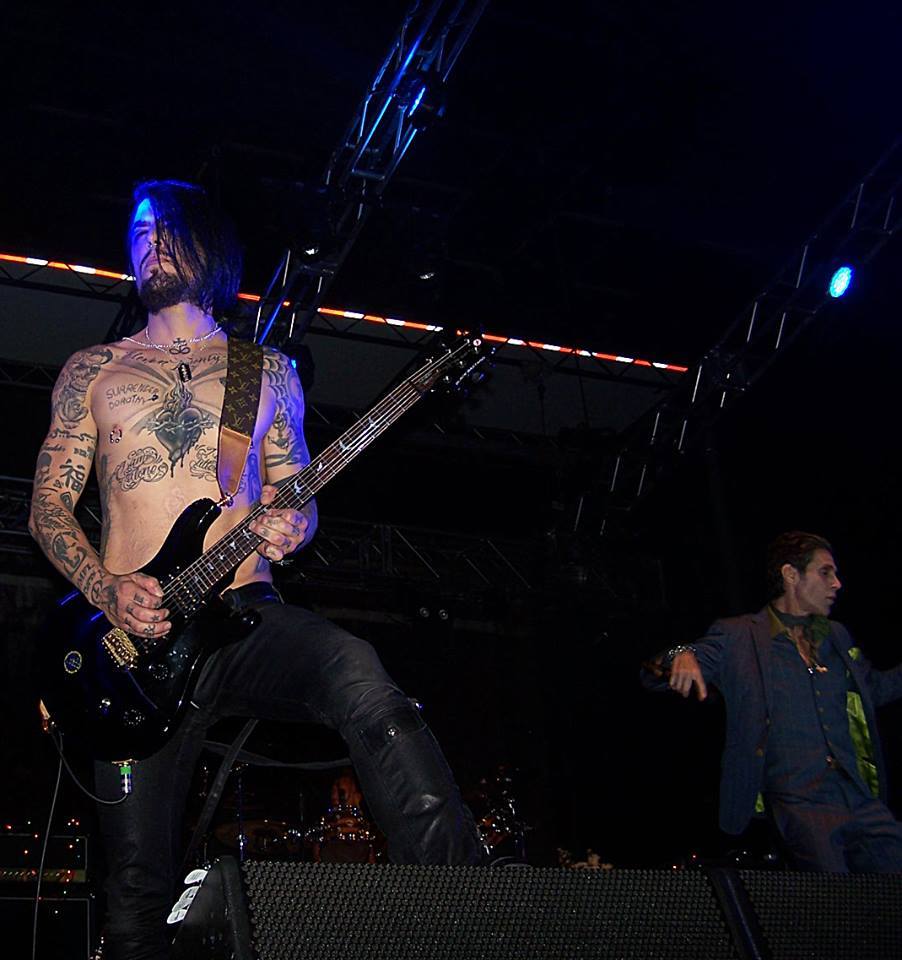 Dave Navarro and Perry Farrel - Photo: Team Hyena (Mike and Cat Perfetti)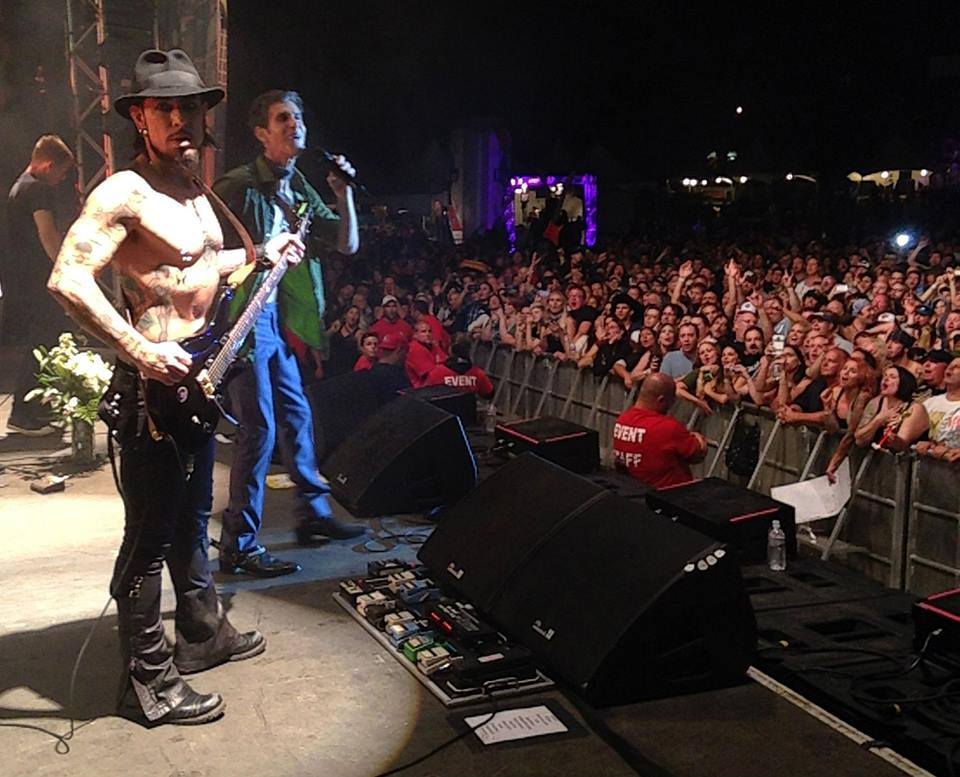 Jane's went from recognizable song to recognizable song with commentary from lead singer Perry Farrel, who made a point to praise the weather gods for delivering such a fantastic evening unto Bal-tee-more. Closing the set with "Stop" and a suicide girl suspended on each side of the stage by the hooks in their backs, I couldn't help but wonder "how can they be smiling at a time like this? Suspended with hooks in their backs." But I stopped and realized that I had been smiling the whole time too, being taken back to a place when I first heard the sounds that had just swirled around my ear holes. And just like that, Dave gave his guitar to his tech, walked right by Cat, nearly grazing her, and as the mind controlling fog was lifting she told me "I could have just reached out and touched him, but I couldn't move."


Don't worry Cat, Jane's Addiction had that same effect on the thousands of people out front too.