Posted 7/25/14 - 11:59 PM ET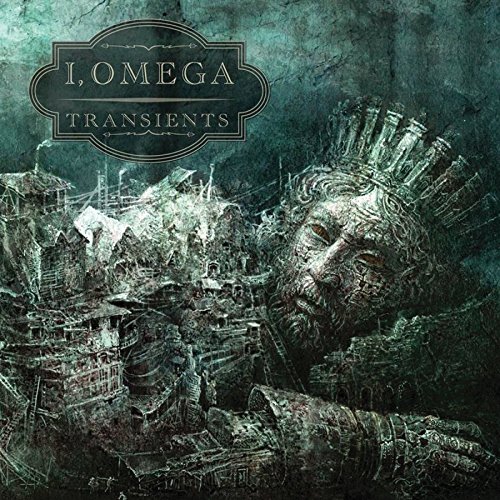 I, Omega has crafted a hard hitting album that rides and blurs the lines between metal and progressive... and it is good. Thrown in are some punk and hardcore influences, by this reviewer's ear at least, the punk bits are definitely appreciated here. The band's instruments are tight and aggressive but do not lack emotion other than anger, that said, there's not one song on Transients that isn't ready for headbanging or inciting a mosh pit. All this and there's some decent lyrical diversity here, something many label backed metal albums are losing; too many the past few years have been one trick ponies when it comes to what the songs are about when straightforward and what the lyrics are driving toward when cloaked in simile would be poetry/haiku like structure. I, Omega can do both styles, straight and waxing poetic, but, as stated, don't stick to the same tried and getting increasingly tired themes of lost love, heartbreak, and post dumping hatred/raging. There is a little of that going on with some of the songs on Transients, but thank the fucking Gods of Metal it's not the whole damn album. There are other emotions and states of being that can still be explored in the human experience, glad to see some bands are remembering that before there's nothing but pop. Guitars are heavy at all times, with a tasty crispness to them that is both metallic and prog rock appropriate; with just a hint of sinister scratchiness to them to match the harder songs in mood. Bass is solid, could be a little heavier for this reviewer's tastes, but hey I'm biased since I play bass and the rhythm section always hits my ears first and foremost; even before I started playing. Drums are the backbone of I, Omega's sound on this album. Versatile but not all over the place, focused and capable of machine gun fire speed and intricacy.
Vocals are tight as well, and consistently so throughout the album. Clay Nevels has skill and can do much more than scream and death grunt, he's good at those too but thumbs and horns up for him being able to do more than those two vocalizations. Pacing of Transients leans more on the progressive side of I, Omega's styles, not detracting from the metal heavy songs in the least. Sure metal and progressive are of the same ilk of genres, but if you're a fan of progressive music you know what I'm talking about. Transients is a damn fine album to fire up and rage it out, not everything that gets reviewed here ends up on my MP3 player or in my CD player, but this album is.
Conflict Absolution (Act I)

An Evening With Morning Star (Act II)

Shuddering At Calm Seas

Suffer Now And Live

Half Way Home

The Rustling

Pyrite

Fake Somebodies - Real Nobodies

Shaking Hands With Sinatra

En Longa Somnum (Act III)

Choice cuts are "An Evening With Morning Star (Act II)", "Half Way Home", "The Rustling", and "Shaking Hands With Sinatra".
I, Omega gets a solid 4 out of 5 for Transients.
I, Omega is Thomas Borboa (Guitar), Ryan Cano (Guitar), Andrew Slane (Drums), Clay Nevels (Vocals). For more from I, Omega check out

www.facebook.com/Iomegaband

.