Halestorm Blows Up Baltimore at The Shindig
By Mike Perfetti
Photographs by Team Hyena (Mike and Cat Perfetti)
Posted 9/30/14 - 1:49 PM ET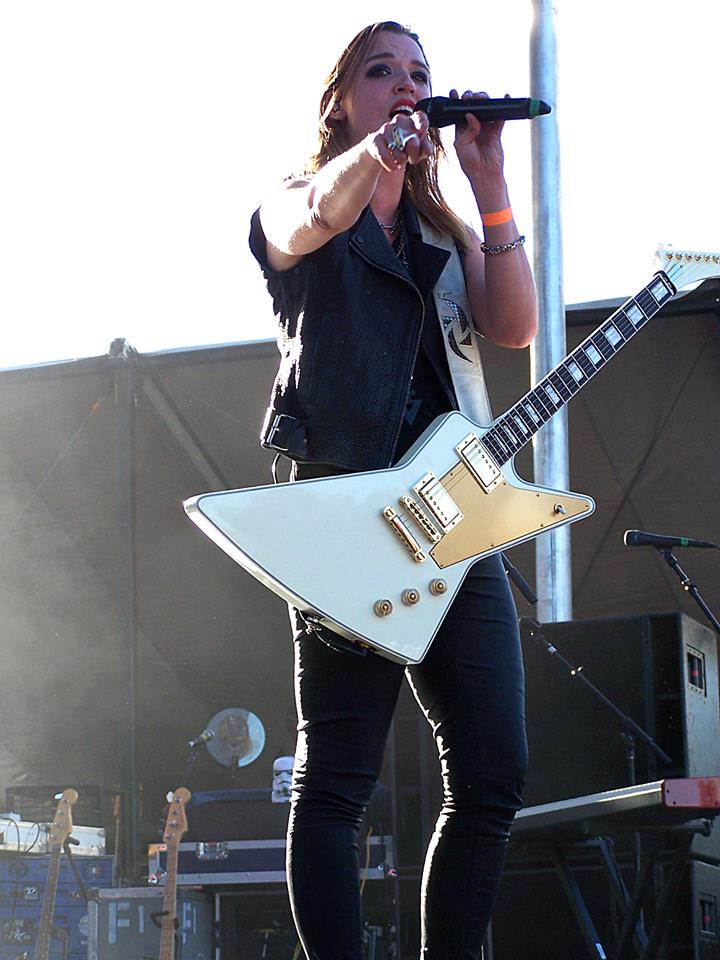 I was looking down, fumbling with my camera, but I didn't have to look up to know what just happened: the crowd caught a glimpse of Lzzy walking towards the helm of the stage. I knew this because the place erupted. The Shindig Festival in Baltimore was in for the best Halestorm had to offer as they ripped through hit after hit. I haven't seen Halestorm live since my old band had played a couple shows with them over a decade ago in the basement of an Allentown rock club, but some things stayed the same: the girls love Lzzy because of her command and power, the boys love Lzzy because she's hot and everybody loves Lzzy because she sings like a descending angel raging into battle while emanating a fantastic personality you can practically reach out and touch from the middle of the biggest crowd.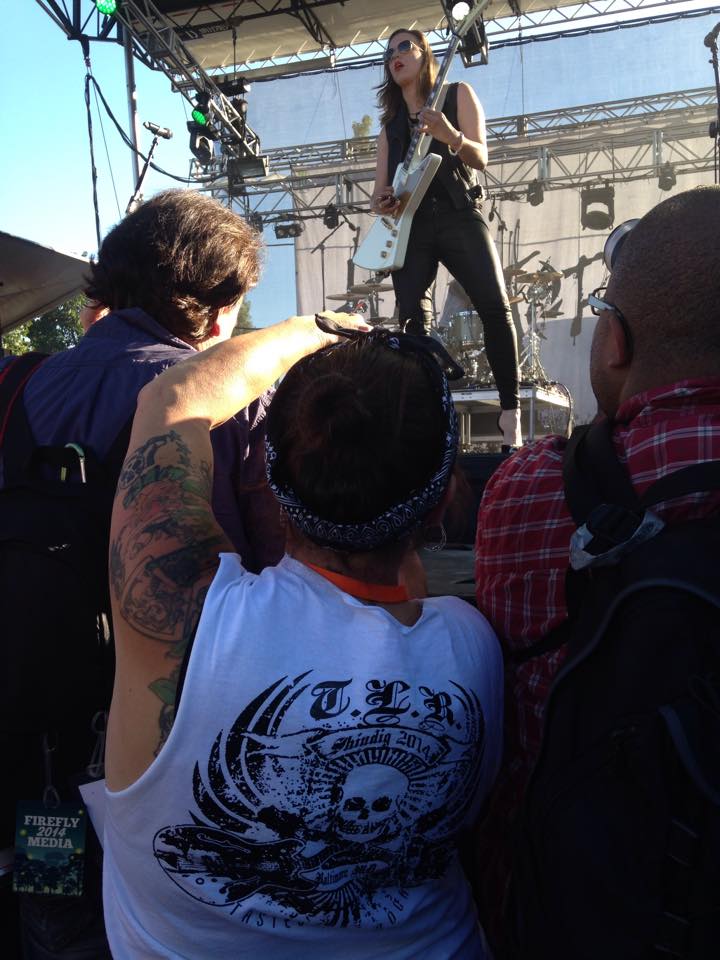 Cat shooting photos of Lzzy and Arejay Hale - Photo: Mike Perfetti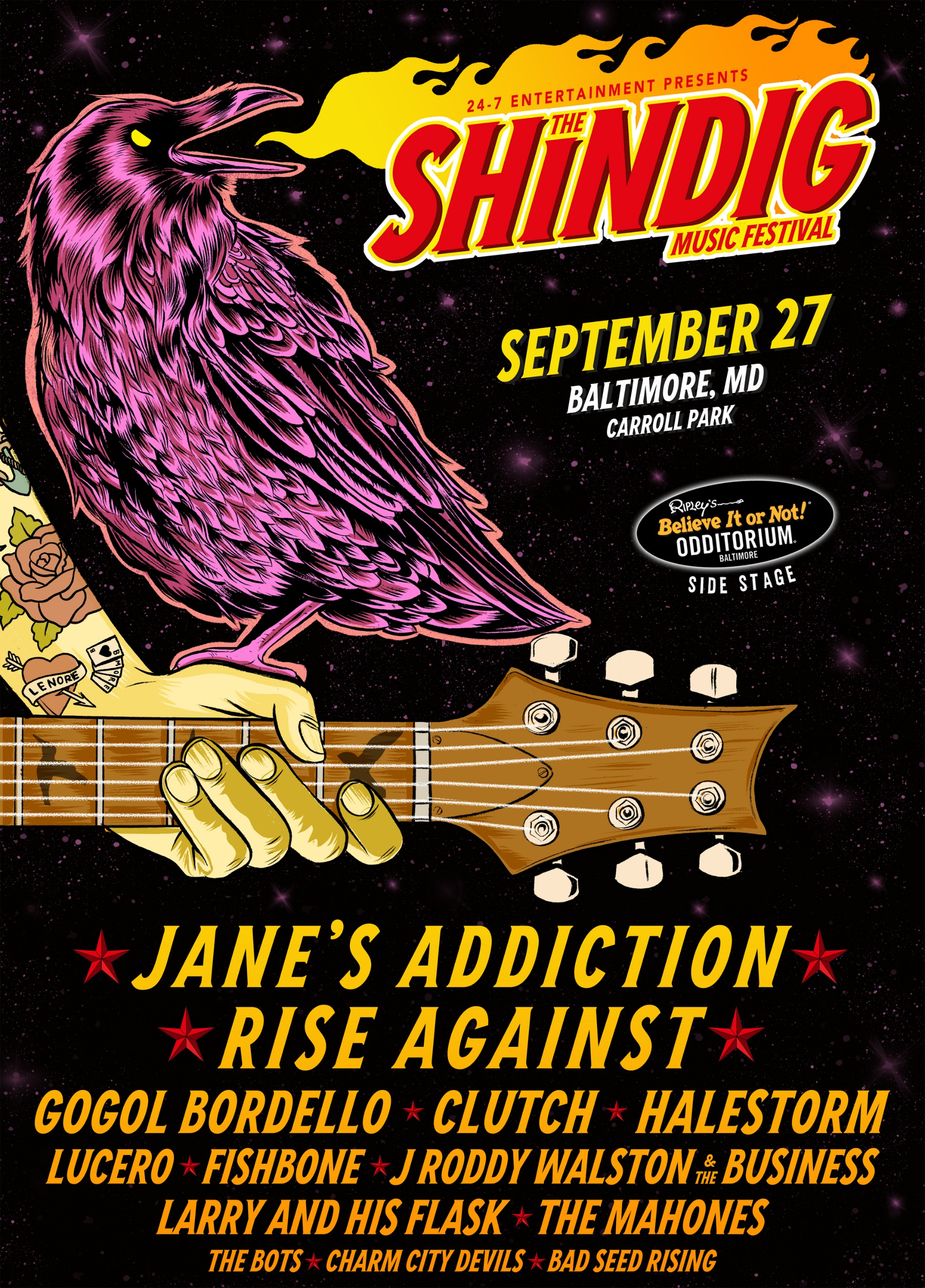 Halestorm's 40 minute set the bar for the rest of the day, every band brought only their best for the Shindig. It was great seeing a band I had been so close to in their formative years continue to scratch and claw long after I had decided to stop reach this level of success. It was obvious that their persistence and continual working and reworking of their craft had gotten them to exactly where they should have been – achieving a flawless victory at the Shindig.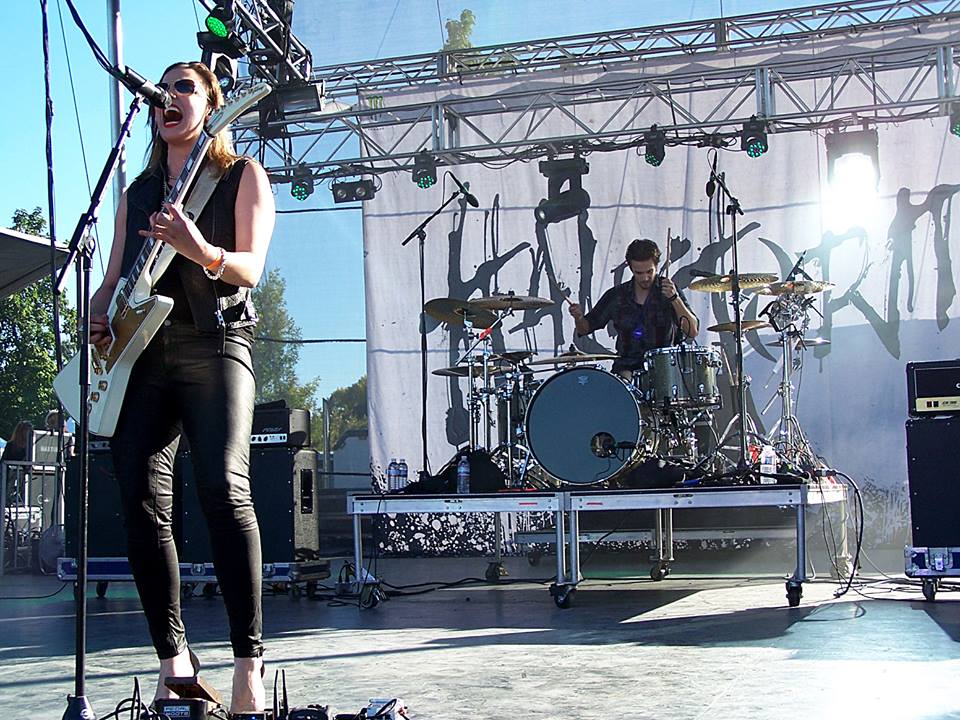 Lzzy and Arejay doing what they do best - Photo: Team Hyena