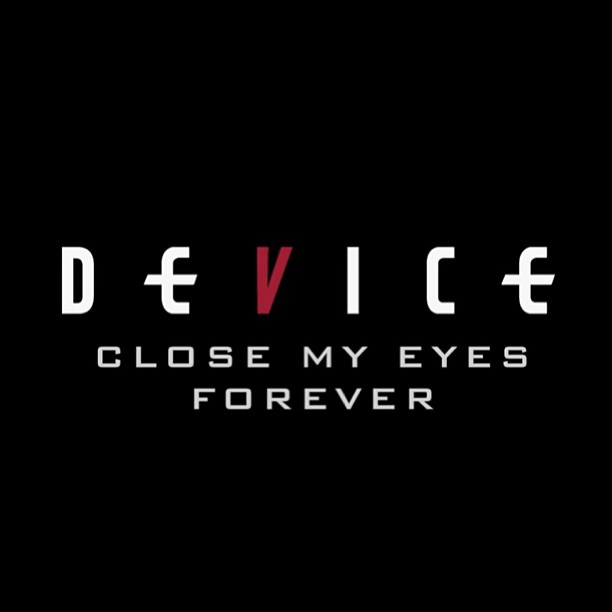 Device feat. Lzzy Hale
Close My Eyes Forever
(Single)
Industrial/Rock




Warner Bros. Records




Posted 4/1/13 12 am EST



Normally, TLR! stays away from covers, but this is David Draiman's new project Device and Lzzy Hale of Halestorm covering one of the most iconic rock/metal duets of all time; and trust me, this cover has the potential to stand side by side with Lita Ford and Ozzy Osbourne's version. The sound is heavier, drum beat and bass drum are much more prevalent throughout than in the original, and the guitars are no longer semi-acoustic, they are electric and lightly drop tuned. Sure that sounds like a oxymoron but give the song a listen if you haven't already and you'll understand what this reviewer means. So many songs that receive covers like this are considered a waste or unable to stand up to the original, and while many times I myself have fallen into that camp, this is a solid update to Lita and Ozzy's version. It's not a replacement and doesn't come off as "look, we do this better than legendary performers", it feels more like a tribute, and, not to name drop, but having spent time with Lzzy Hale and conversing with her; there's no way she'd take part in this production if Draiman was aiming for that.
I also like the electronic/industrial, almost cyberpunk feel the heavy drums and drop tuned guitars give to the melody and overall vibe of the song. All without dropping into dubstep country, not to bash dubstep, but the genre has invaded hard rock and metal a little too thoroughly for this reviewer's tastes over the course of 2012. When it works, it works, but when it doesn't it sounds like crap on a turntable. Back on subject, this cover is one I recommend giving a chance, for more than my partiality to Lzzy Hale and fandom of Draiman during his days with Disturbed. If this is quality and atmosphere is what Device is going to offer with the rest of the upcoming album than I'll gladly be proven wrong that Device will just be Disturbed light.
Device's cover of "Close My Eyes Forever" featuring Lzzy Hale gets a solid 5 out of 5 for making the song their own while respecting and honoring it's original form and the original performers.
For more on Device check out www.deviceband.com and for more on Lzzy Hale and Halestorm check out www.halestormrock.com.
- Michael Meade