Dauzat St. Marie - Falling Again


Folk/Rock/Alternative




Orleans Street Records




Posted 3/22/15 - 10:15 PM ET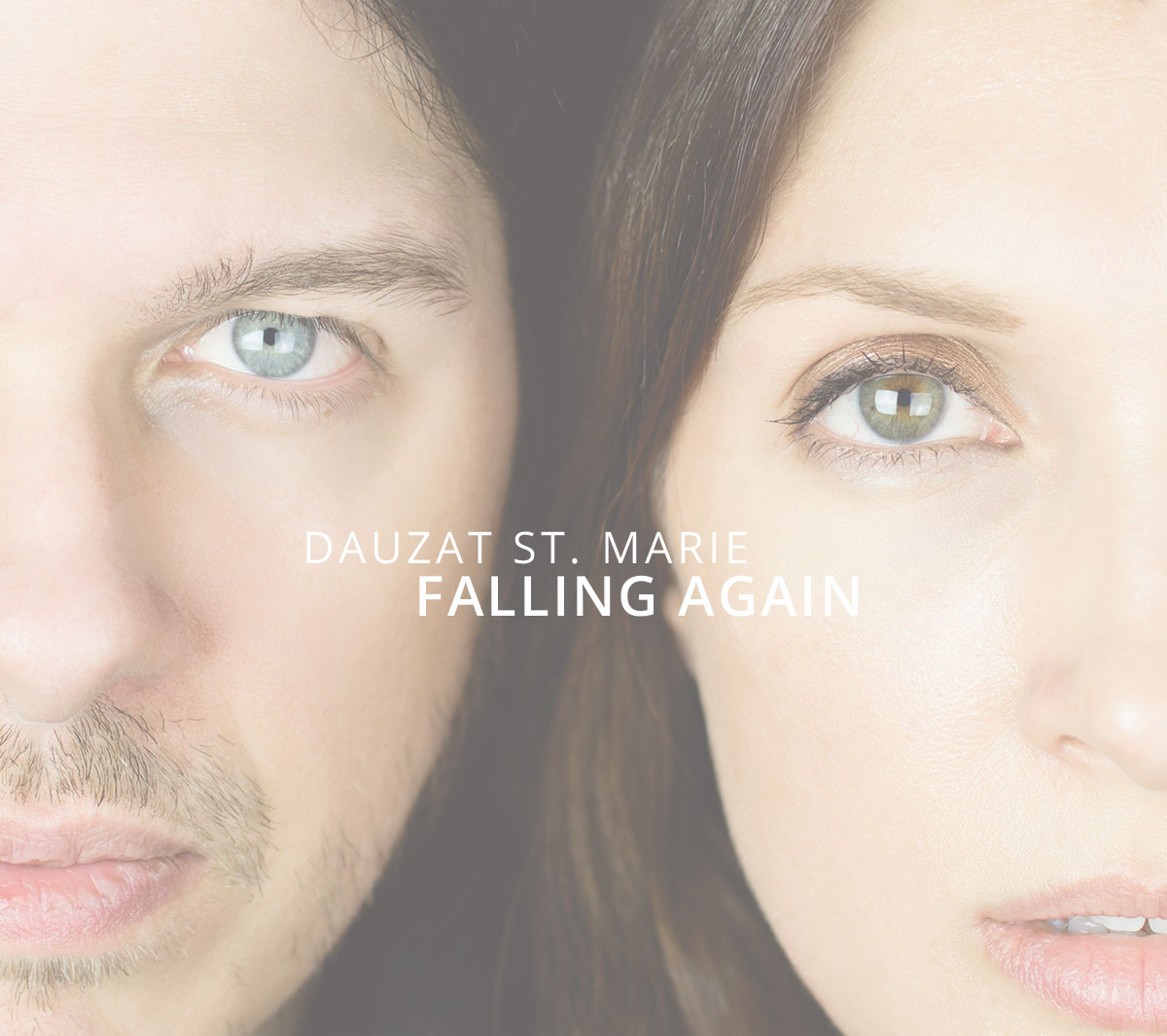 Dauzat St. Marie serves up a deep yet uplifting EP with Falling Again, reminiscent of 90's alt acoustic rock but with a maturity and romantic air not often combined. Vocals and instruments are skillfully and well presented, vocals harmonies are head and shoulders above what I've heard for quite a while in any genre. Even solo Heather St. Marie's vocals lose none of their power, and fit the mood of each song perfectly solo and for harmonies with Mat Dauzat. Both seem strongest in the songs that lean a little heavier on the folk side of their eclectic mix.
Pacing for the five track EP is pretty much the expected pace for semi-acoustic albums, it works and fits the songs the duo has included and does not feel redundant, as can happen with some acoustic and semi-acoustic acts. Definitely a band to keep an eye and ear on, they've got the chops to go far, even as the music industry leans further and further into an overly electronic and autotuned landscape.
Falling Again
Time Slips Away
Watch Me Go
Sinking Down
Falling Again (Acoustic)
Choice cuts are the title track and "Time Slips Away".
Dauzat St. Marie gets a solid 4 out of 5 for Falling Again.
Dauzat St. Marie is Mat Dauzat and Heather St. Marie. For more from Dauzat St. Marie visit www.dauzatstmarie.com.