Citizen Vicious - Loud Mean Fast Dirty
Posted 2/20/15 - 10:38 PM ET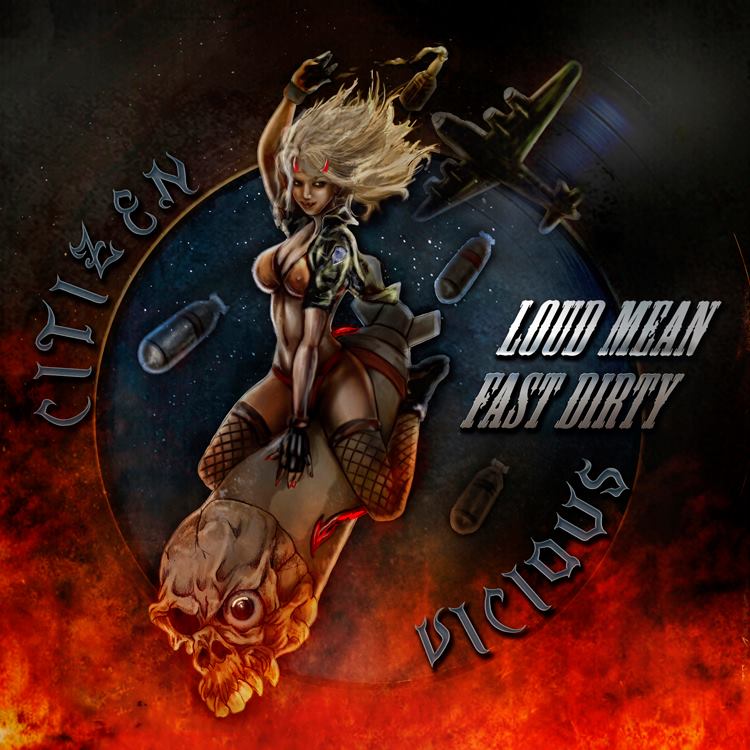 Thrashers from Montreal, Citizen Vicious rides the line into bar metal at times, but mostly does stay in the thrash genre. The album title pretty much says it all about the kind of thrash the band performs, loud and fast being the dominant aspects; even on the live cut of their cover of Steppenwolf's classic "Born To Be Wild", which is the first time I have heard a thrash cover of "Born To Be Wild". The cover is also one of their strongest songs on Loud Mean Fast Dirty, their originals are good, but could be a little stronger in differentiation from each other. Lyrical content doesn't bleed together, some of the song's instrumentals, however, have very similar chord progression, and if you're not listening closely to the vocals will lose where you are on the album. That aside, Citizen Vicious delivers some solid thrash songs that deserve a good round of headbanging, and would be pretty damn good in a mosh pit.



The mean and dirty aspects of the album title comes in with lyrics and titles, well technically only track three, but you can read the track list below. Also, the nudity in the liner art plays into the sexual aspects of the album's imagery when you take the CD out for a spin...
Tonight

Shit-Faced

Thunder-C*nt

The Reaper (Feat. Jeanfeu Vegas on Backing Vocals)

Payback

Welcome To Hell

Loud Mean Fast and Dirty

Evil Eyes

Born To Be Wild - Live (Feat. Vinsang Joly on Drums)

Choice cuts are "The Reaper", "Payback", and "Born To Be Wild".
Citizen Vicious gets a 3 out of 5 for Loud Mean Fast Dirty.
Citizen Vicious is Pierre-Yves (Pete) Bourgie (lead guitar), Guillaume Breton Lessard (bass), Olivier (OliShit) Guy (vocals), Pascal Langevin (drums). For more from Citizen Vicious visit

www.facebook.com/citizenvicious

.