CHIEFS - Tomorrow's Over
Rock
Roosevelt Row Records
Posted 3/14/15 - 3:47 PM ET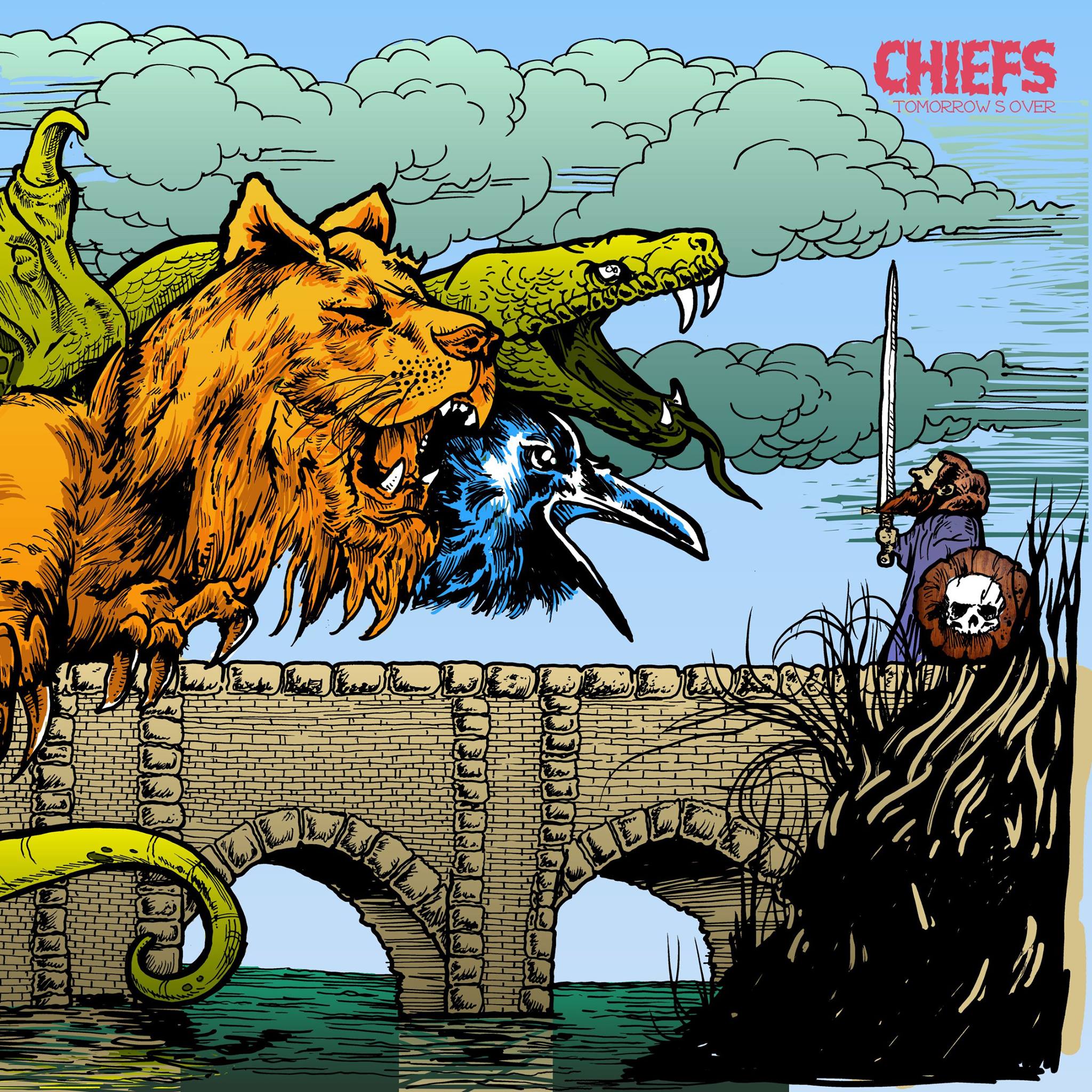 CHIEFS bring a hard rocking album to the table with Tomorrow's Over, grunge influences are clear from the first notes of the first track; each song is fuzz heavy with some drop tuning on the heavier songs. Overall, I'm digging the album, it feels progressive (not referencing the metal genre) yet throws back to grunge and 90's hard rock at the same time. The throw back is not overwhelming and neither is it nostalgic. Attitude is as heavy as the bass through most of the album, coming through in the vocals, which maintain steady power in all eleven songs. Instruments also keep it cranked to 11, guitars are full bodied and are kept crunchy, bass is heavy and doesn't get lost under the drums which are powerful but nuanced and adaptive to mood from song to song.
Pacing and tone match a metal album, which works, it keeps the energy moving even on the few slower songs in the mix. This reviewer is looking forward to hearing more from the CHIEFS in the future. As long the LA-based three piece band keeps everything as heavy as Tomorrow's Over.
Buffalo Roam
Like A Match
Ride
Lows And Highs
Palms
Peel
Tesla
Sharpshooter
1999
Vovi
Tomorrow's Over
Choice cuts are "Ride", "Tesla", "1999", and the title track.
CHIEFS get a solid 4 out of 5 for Tomorrow's Over.