Cheers to 41 Years Rainbow Bar and Grill
By Melissa Anderson (Rockwell UnScene.com)

Photography: Rockwell Anderson Media/RockwellUnScene.com

Posted 6:00 PM EST 5/3/13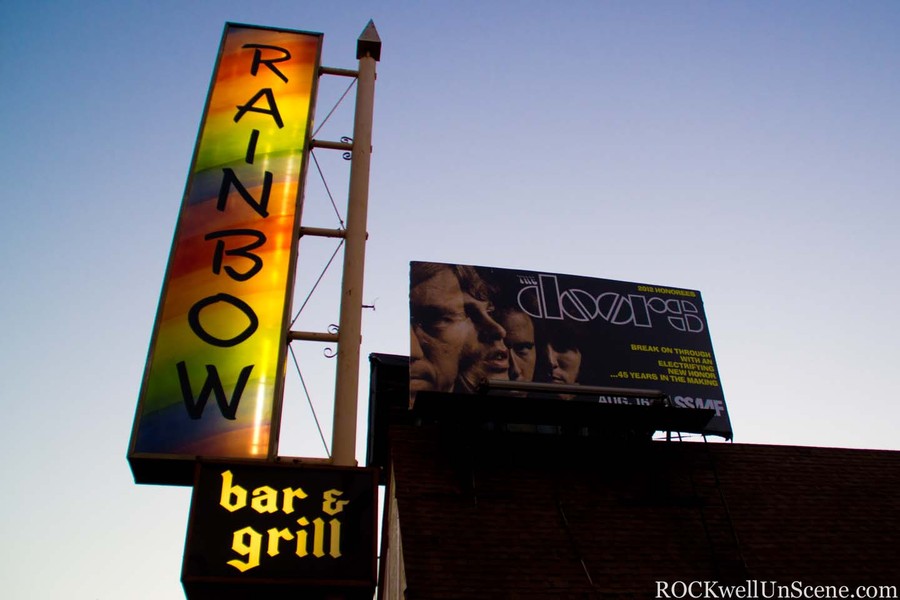 The Iconic Rainbow Bar and Grill on the Sunset Strip is the place that rockers and stars mingle. Ronnie James Dio, Guns 'n Roses, Motley Crue, Lemmy, Led Zeppelin, LA Guns, Mandy Lion, Black Sabbath, Ron Jeremy, Lita Ford, and countless other Rock legends are just some of the folks who have called the "bow" their spot.
The Rainbow Bar & Grill's celebrated its 41st Anniversary on April 21st with a show in the parking lot featuring Faster Pussycat, Phil Lewis of LA Guns, Michael Angelo Batio, Death Riders featuring Neil Turbin (the original voice of Anthrax), Jon E. Love & the Haters featuring Jon E. Love of Love/Hate/,STONEBREED, A.H.M.A.D. and All Hail the Yeti. As you can imagine, the inside and outside of the Rainbow, plus the parking lot, was packed with fans of the bands and the Rainbow and they were there to partake in the party. And why not? The Rainbow is a centerpiece of the Hollywood music scene and is a world famous (or infamous) Rock 'n Roll hangout.
The party started around 2 in the afternoon with A.H.M.A.D. kicking off this festive occasion. This edgy LA band has one hell of a resume and has been opening support for Dizzy Reed from Guns 'n Roses, Dokken, Stephen Pearcy from RATT, Neil Turbin from Anthrax, Phil Lewis of LA Guns, Michael Angelo Batio, Faster Pussycat, Love/Hate and more. A band can't just jump on a stage like this. They have to be a great band and A.H.M.A.D fits that bill. Their female lead vocalist (Erika Reneed) is a mix of Courtney Love and Pat Benatar. Smoking hot with vocals to match, this lady demands your attention on stage. However, she is backed up by the rest of the guys in the band, including the guitar virtuoso who the band is named after, AHMAD. I have seen this band a few times and if you like true rock and roll sound and style this is your band. You can see them perform with Dizzy Reed and his band "Hookers & Blow" at the world infamous Whisky a Go Go May 28th.
All Hail the Yeti; if you want Metal and not just on stage, but spilled out into the crowd, this is the show for you. The band will tell you that at a show anything can happen. "Blood, vomit, spit, fights, laughter, broken bones, split skulls, stage diving, girls stripping, drug induced, alcohol-fueled mayhem," or to sum it up; an experience. Props to All Hail The Yeti because they came into the home of Rock and melted the faces of the crowd with a powerful Metal performance. It was the first time I saw this band from start to finish and I was very pleased. My husband had told me of their greatness, but it was great to finally experience it for myself. If you take a fist-full of Metal and a splash of Rock, and then blend it on full blast you have All Hail The Yeti. I recommend this band to anyone who wants to experience a show and not just hear music.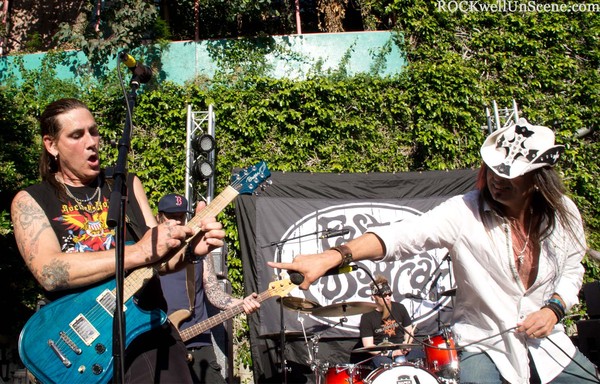 STONEBREED is a Hard Rock/Southern Rock/Metal/& Classic Rock band all rolled into one. They are like a well packed joint; after one hit you want more. I must confess I am a fan. That said, this show has to be one of the best to date and I have seen them on stage at The Key Club, HOB on Sunset and Disney, and a few other iconic stages, but this show blew me away. All their show are worth seeing because they are true fan pleasers. On stage they have the look and sound of a great Rock 'n Roll band, and off stage they are the nicest guys you will meet in the music business. If you mixed classic Metallica with Ted Nugent with a lil' Skynrd, that is STONEBREED. Anyone who wants good old rock and roll hit a STONEBREED show. This was a special show for these guys because the Rainbow is a home away from home for them, and it also helped that they were joined on stage by 3 California blonde bombshells representing Jack Daniels for a song!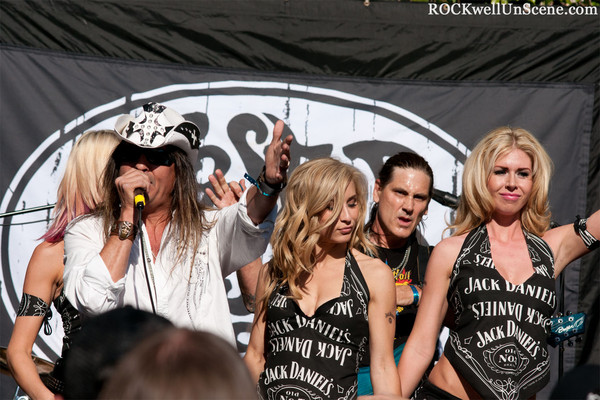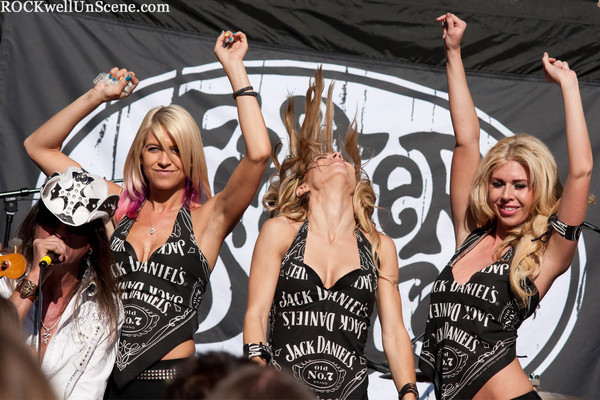 A party is not a party without Jon E. Love of Love/Hate. He took the stage and had guest players Tony West of Black List Union and other guest take the stage with him. Nothing is more exciting as a fan than to see All Stars jump on stage and jam with the people they respect as musicians. It was a true tribute to not only Rock 'n Roll, but to the Rainbow, the home of the Sunset Strip scene.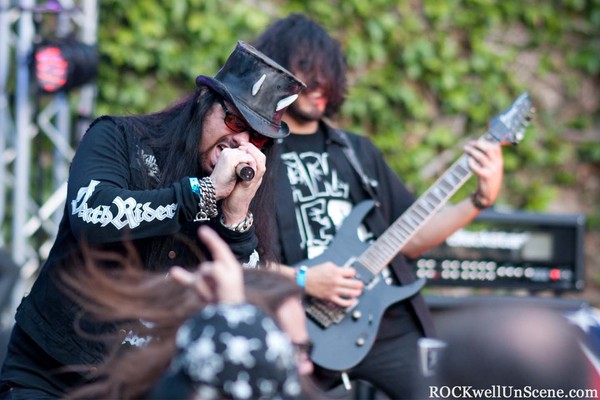 Death Riders were next up. Formed in 2001, this band was founded by Neal Turbin who is the vocal father of Thrash Metal. Neil Turbin was in the scene from its conception and the first official voice of Anthrax. This Maverik of Metal was one of the first iconic voices of Thrash Metal and he is still going strong. The crowd could not get enough of his performance at the Rainbow's 41st. The band sounded just as good now, if not better than ever. Death Riders should be on the top of the list of bands to see.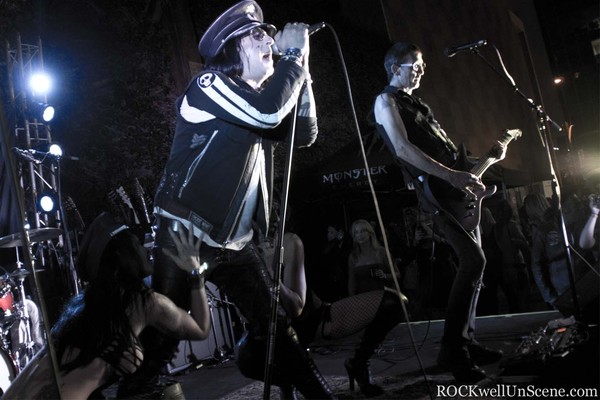 The fans got a bonus show when guitar icon Michael Angelo Batio (formerly of "Nitro") took the stage with Neal Turbin providing vocals, playing all the greats including some Pantera. It really was a one and only time type of a performance. If you are a guitar player, or an aspiring guitar player who has never experienced Michael Angelo Batio, do so whenever possible and learn from a true master.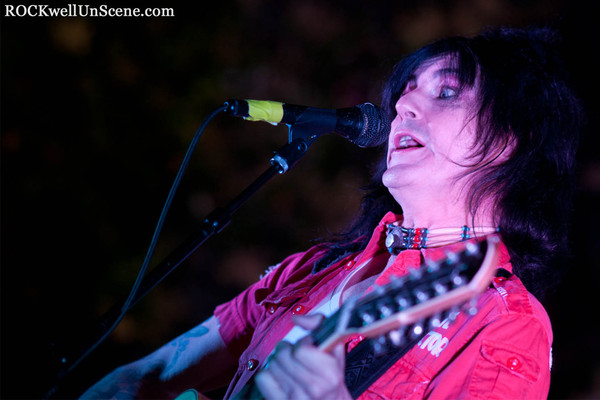 Phil Lewis of LA Guns took the stage next, along with Kristy Majors of Pretty Boy Floyd. Together they played an acoustic set featuring all the top fan favorites of LA Guns. This set had to be one of my favs. My favorite song is "The Ballad of Jayne" and they did not disappoint. Still out on the road and kicking ass, see this legendary duo if you are a Rock fan and Hair Metal is your medicine.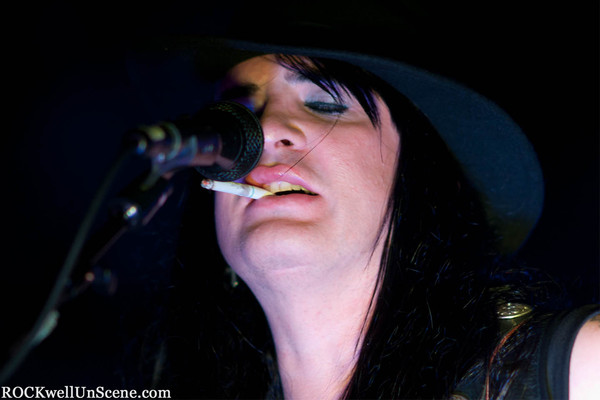 Faster Pussycat closed the night with introductions by both Ron Jeremy & former Headbangers Ball Host Riki Rachtman. Let me tell you, this set went above any expectations I could have for a Rock show. Huge in the Glam Metal/Hair Metal Rock scene, this band not only took LA by storm, they took the world by storm. They helped define the 80's on stage then and now. Their set dripped with sex, rock, and of course - hair. It touched my heart to see the fans light lighters (not cell phones) during "House of Pain". I was more of a fan during this set than a reporter. Whisked away into the moment and into my Rock 'n Roll fantasies, this had to be not only the best set of the night, but in my top 5 ever. Yes, the Rainbow threw the best party as it has been doing for 41 years. After all, that is what made the Rainbow the Iconic institution and Legend it is today. If you are in town stop by for the best pizza in Cali and you never know who you maybe rubbing elbows with.