Anna Akana - Intervention (Single)
Posted 5/26/19 - 6:04 PM ET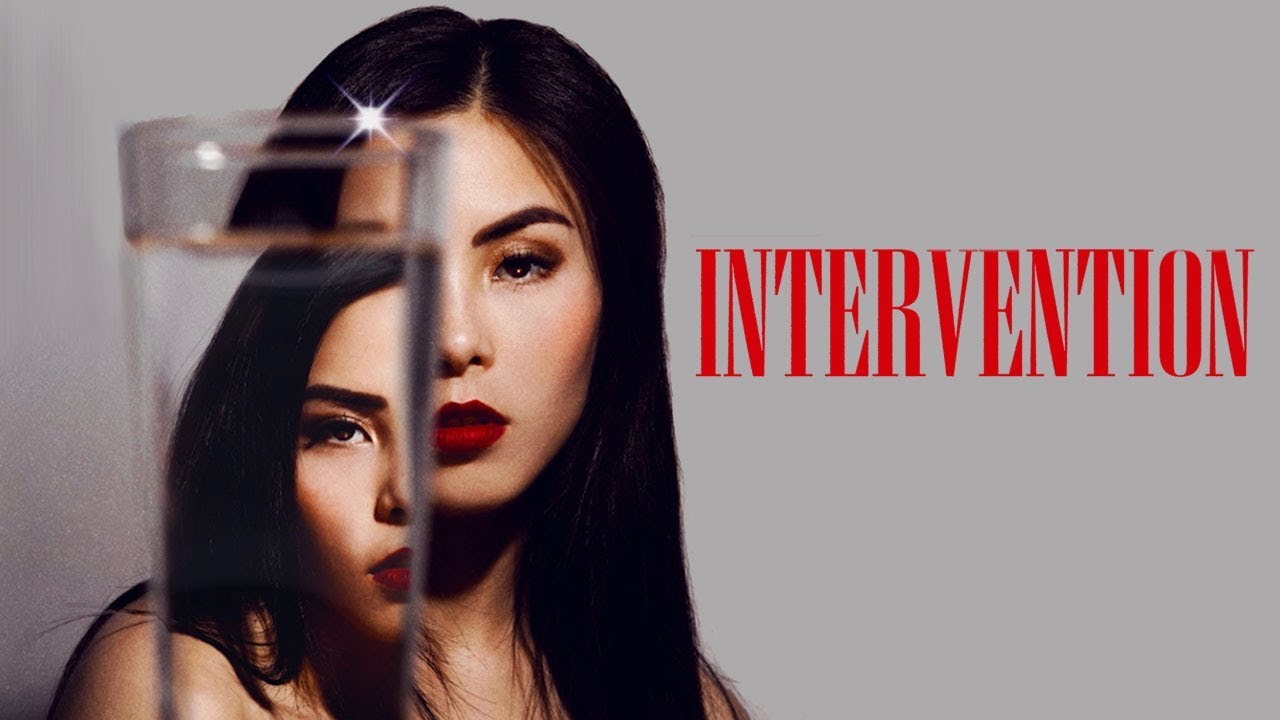 At first listen, the first single from Youtube content creator, comedian, and actor Anna Akana may seem like an anti-intervention song that wallows in self delusion and poor coping mechanisms. However, it is not and runs much deeper than a synthier version of Amy Winehouse. Akana encapsulates the dark mental state she has pulled herself out of recently, as she has stated on her Youtube channel vlogs. "Intervention" is a song that needs to be taken in with both the music and the music video, with music and imagery combined it is an exploration of the addictive habits we can all easily fall into when life seems to kick us from all directions at once. Empty sex, alcohol, drugs, gambling, living in fantasy/escapism and so forth are all explored in the imagery of the music video, and while the verses and chorus of the song seem to play like a refusal to get help and a flying middle finger to friends and family attempting to help (albeit with much judgement), it is the partially rapped (stay with me, I know what that sounds like, but it fits and works) bridge that is the key to the strength and resilience to come back from the edge through sheer willpower. The whole bridge is about building oneself back up after going a dark night of the soul, and is perfectly communicated in the hardest hitting statement of the bridge; "I went to hell and came back on fuckin' fire". Anyone that has gone through some of the trials and pain Anna has shared in recent months, intermingled with her regular comedic and social commentary content, through her platforms and come back from will 100% get the beauty of the song. And for those struggling, will hopefully feel they are not alone and they can overcome their trauma and kick as much ass as Anna Akana is. This reviewer for one, is looking forward to gradual release of the rest of Akana's concept album and accompanying videos for each song, Anna is taking an almost visual novel approach her freshman album; which if you didn't figure out yet, is a concept album. If the yet to be released songs and videos are as innovative and poignant as "Intervention", I hope this will be the first of many musical endeavors from Anna Akana.
Anna Akana gets a 4.5 out of 5 for "Intervention".
For more from Anna Akana subscribe to her YouTube channel at

https://www.youtube.com/user/AnnaAkana

, and follow her on Instagram

@annaakana

.

You may also recognize her from YouTube Premium's Youth & Consequences, Marvel Studio's Ant-Man as the "stupid fine reporter", and her voice from Disney's Big City Greens and Netflix's Next Gen among many more live action and animated series and features including her stop motion animation passion project Dolor, in memory of her sister; which I highly recommend checking out on Anna's YouTube channel.